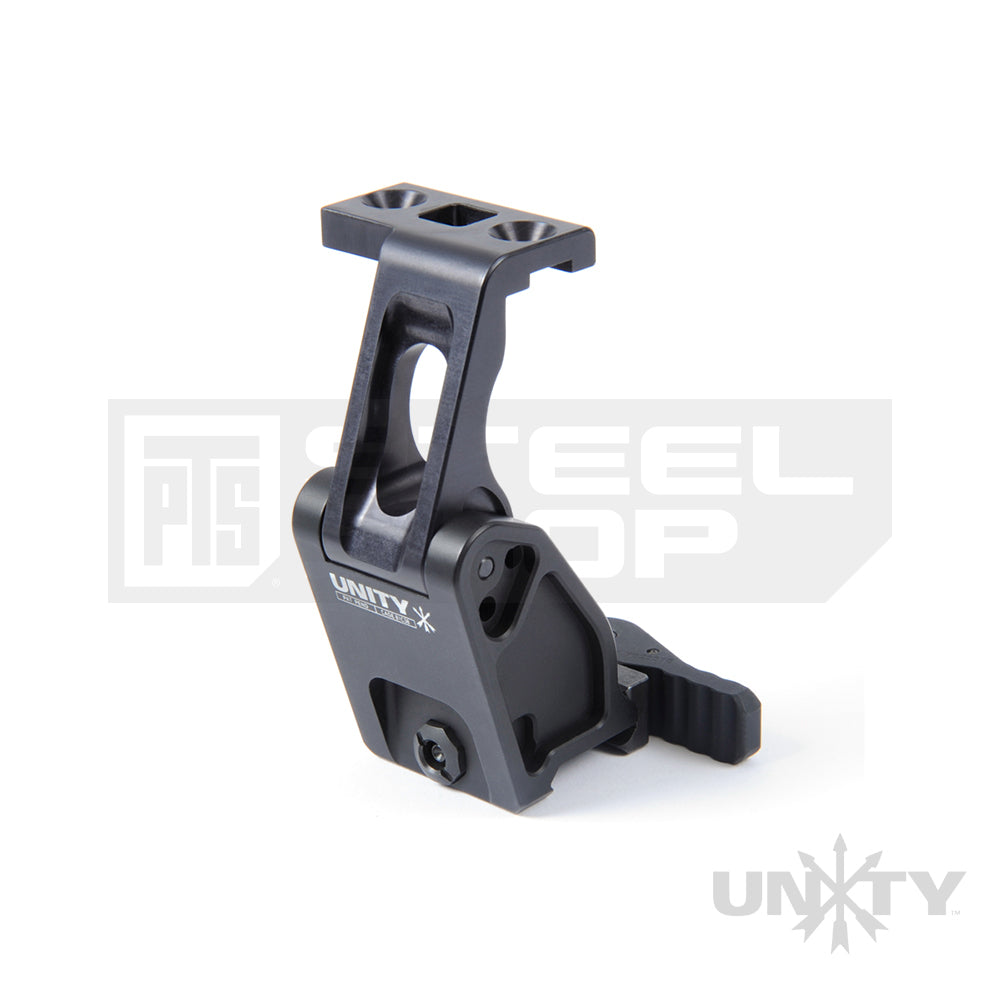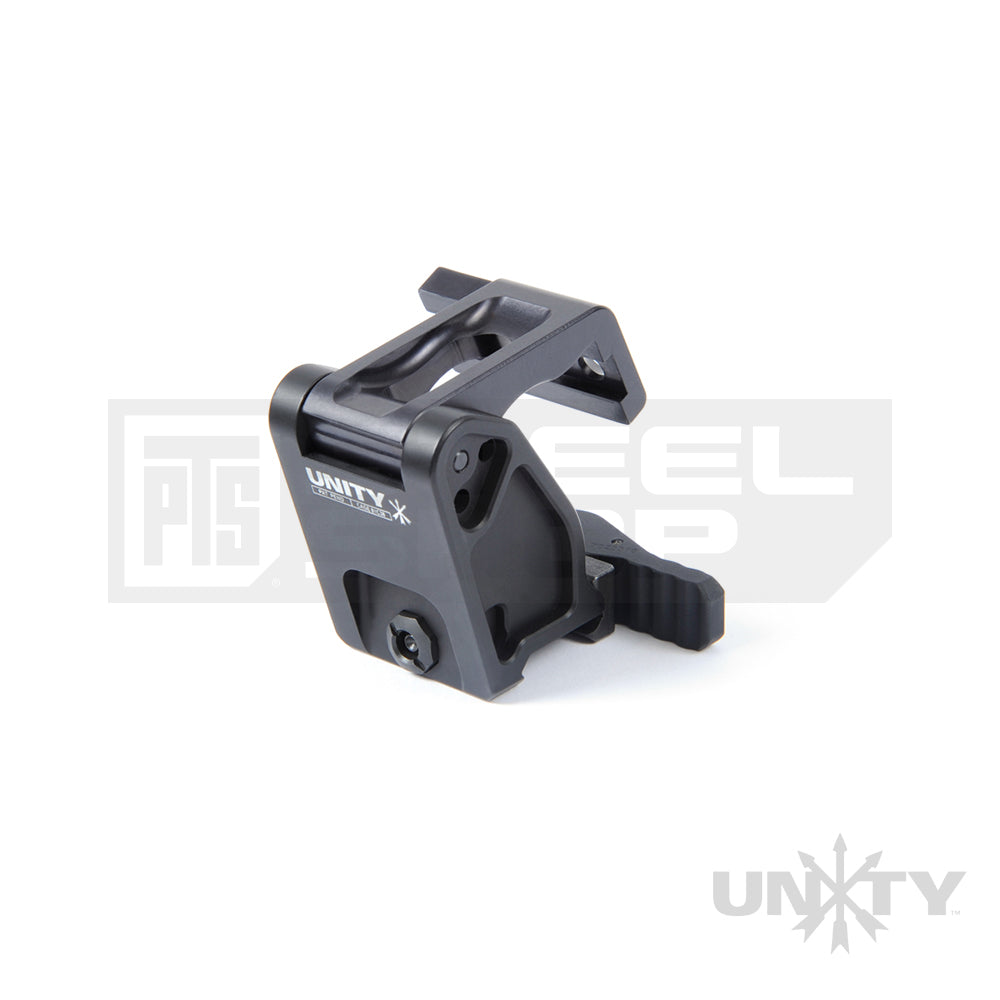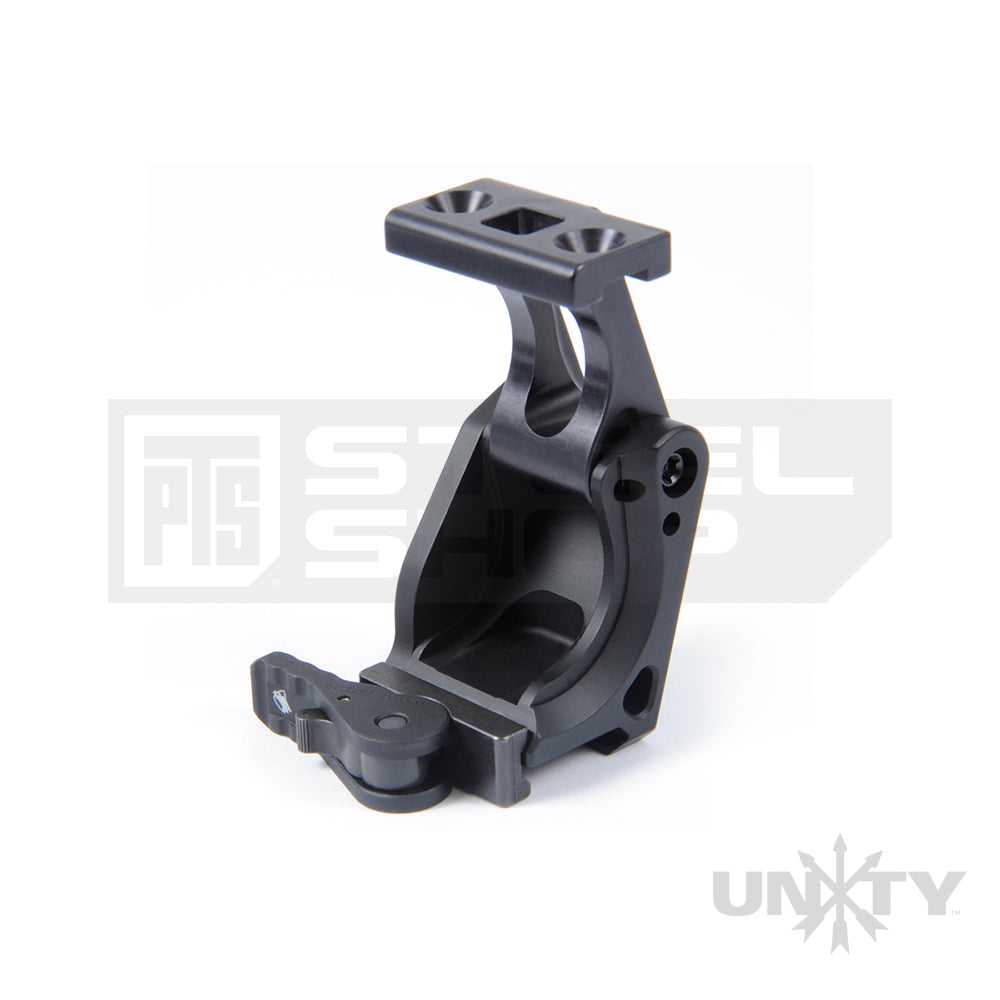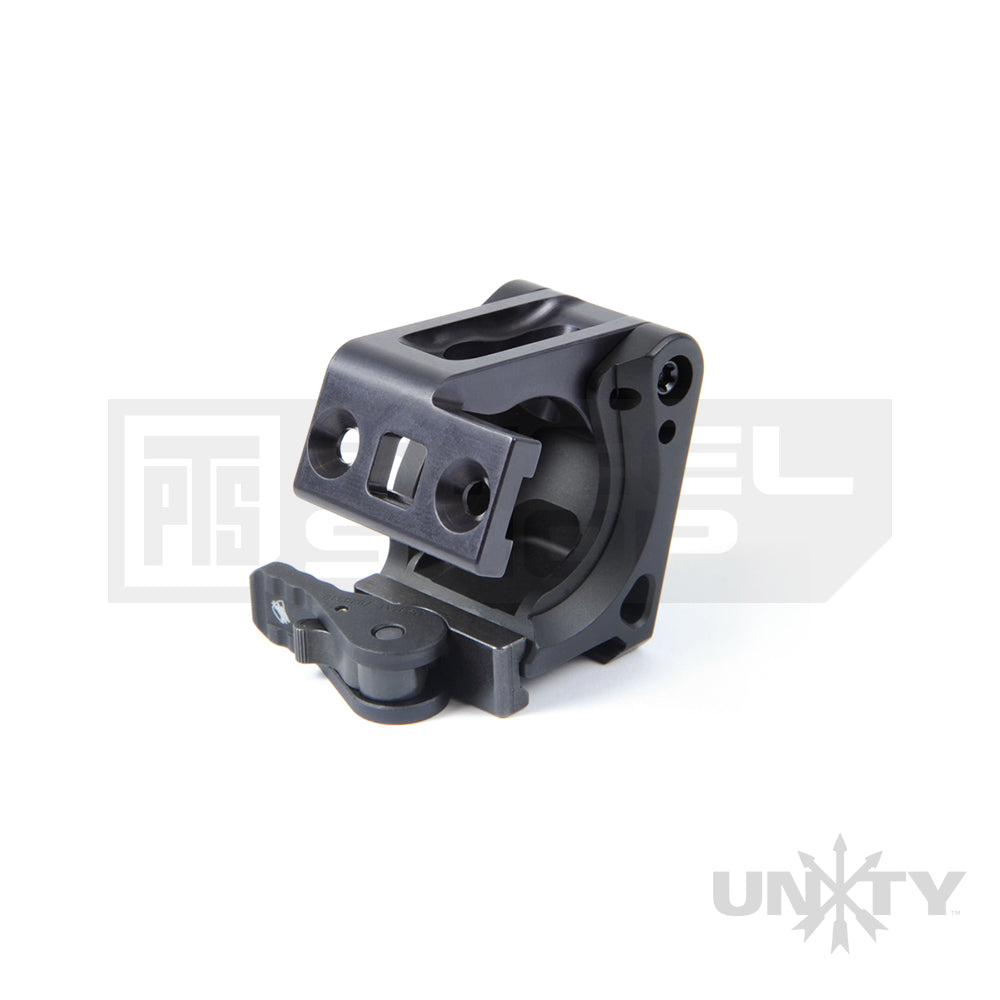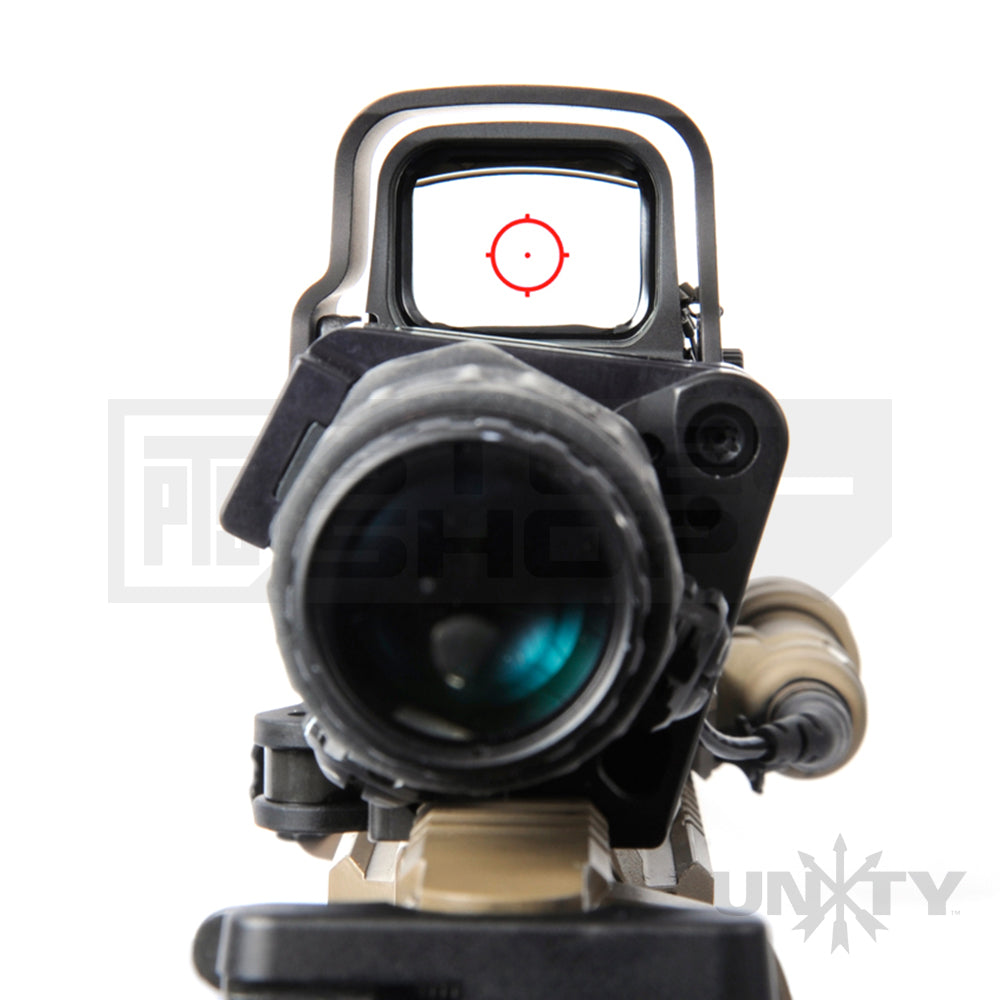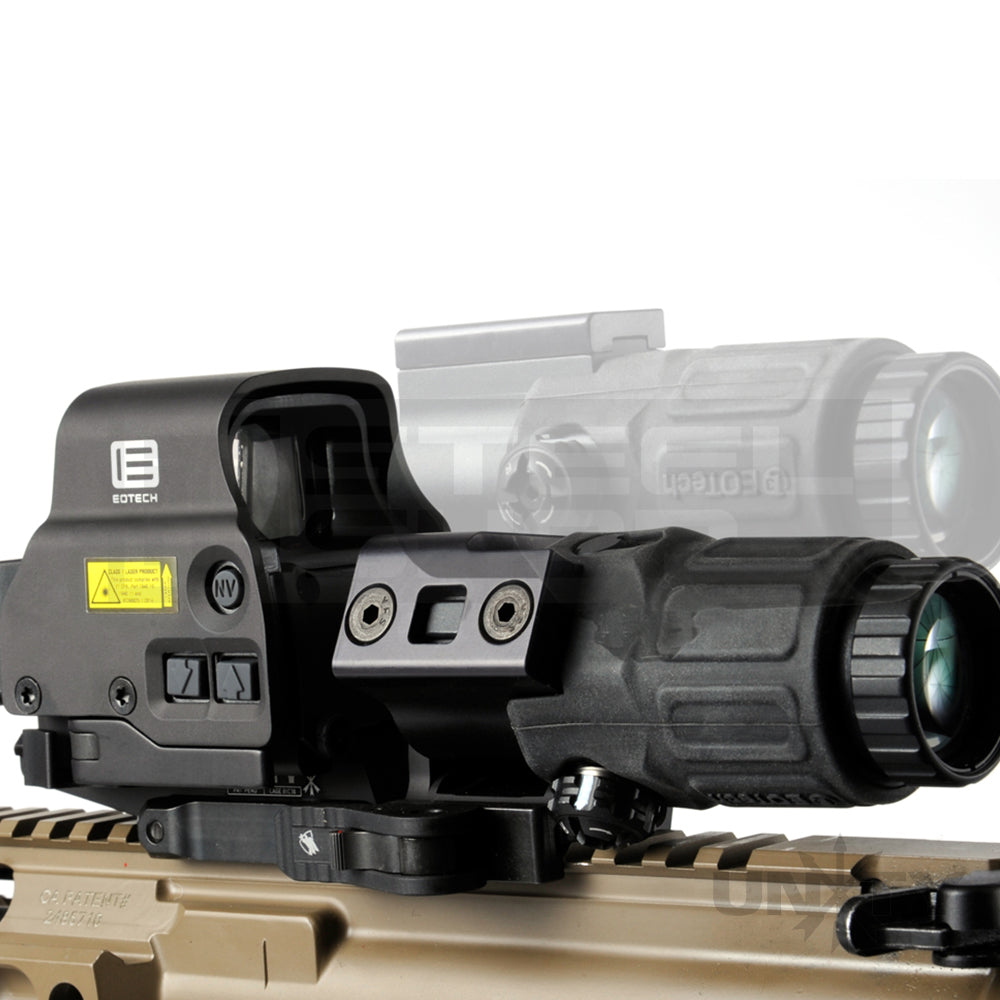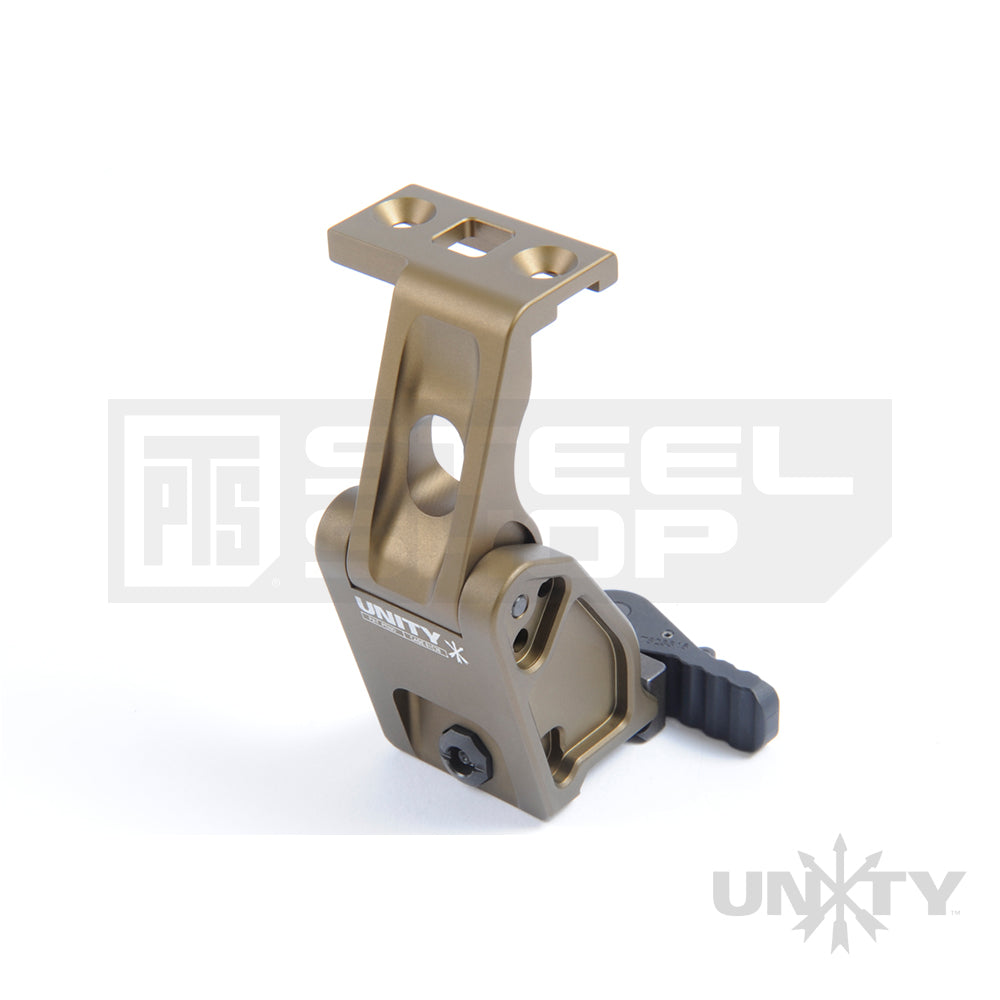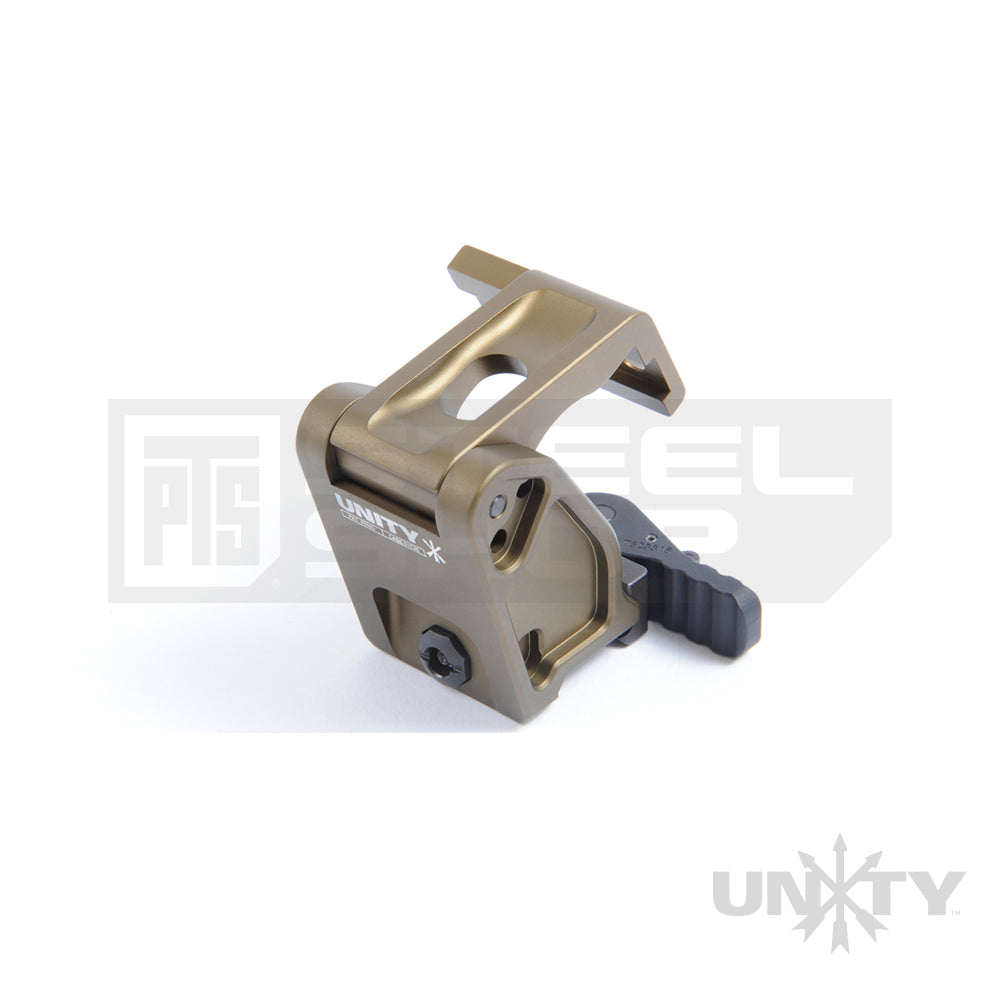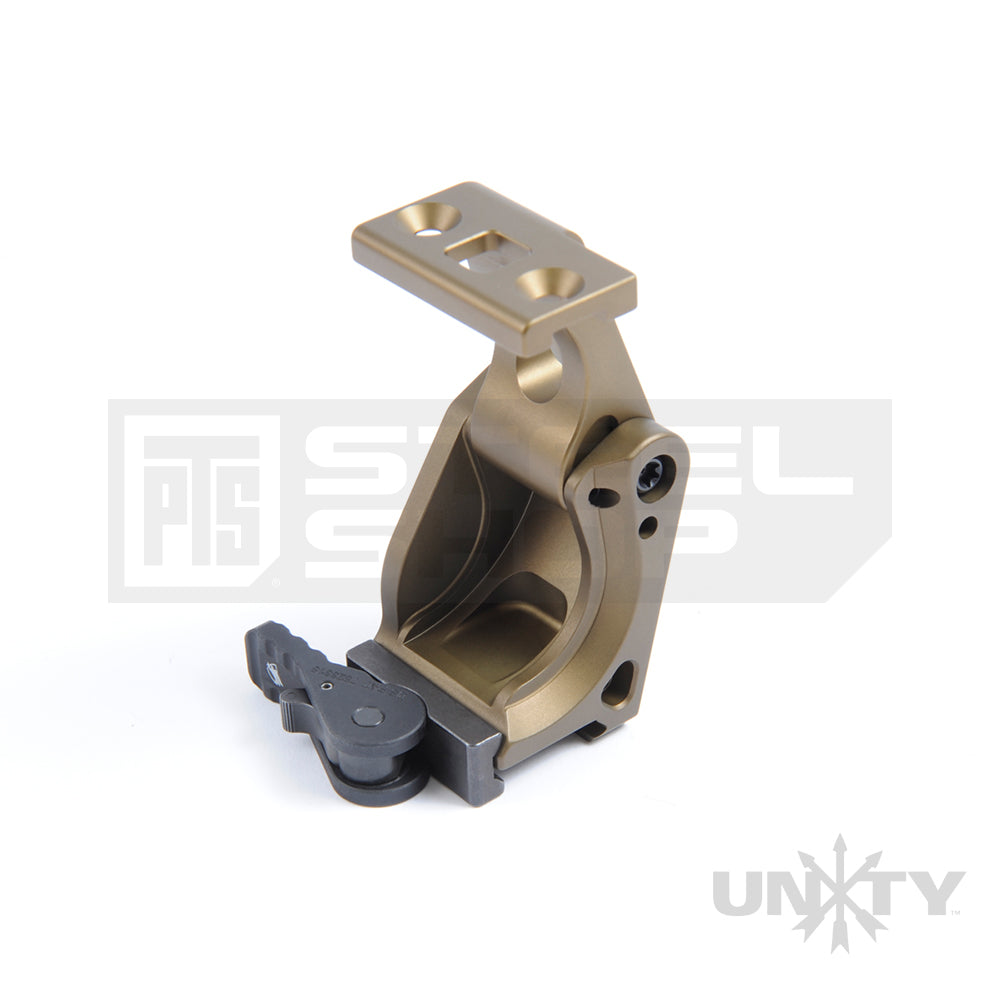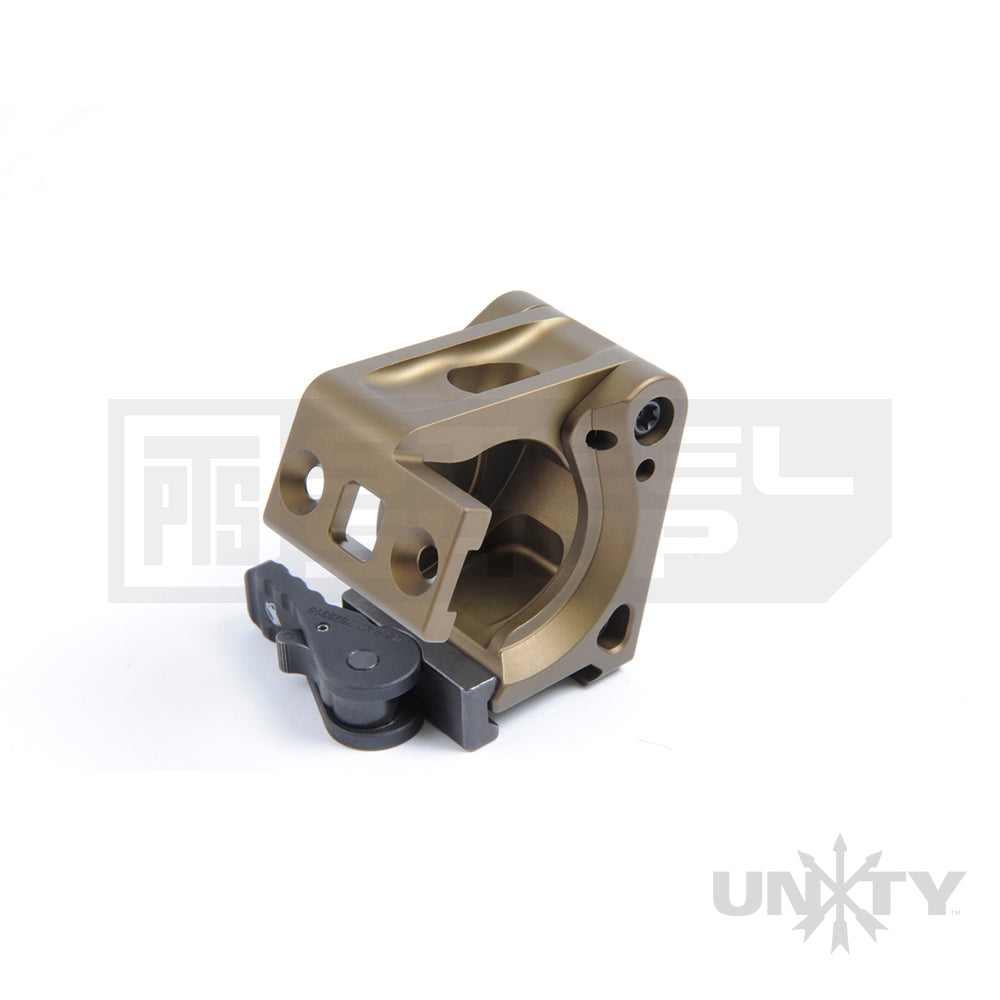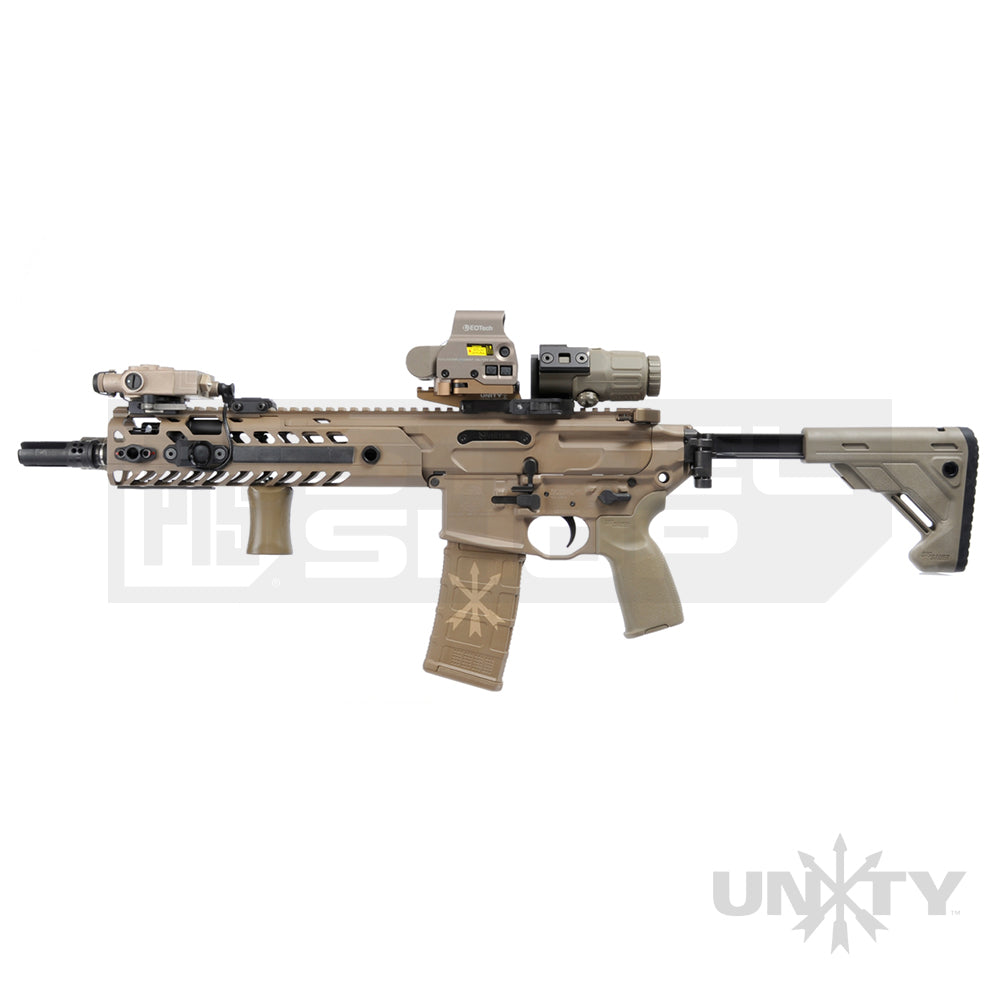 FAST FTC Eotech G33 Magnifier Mount
商品貨號 (SKU): UT037490407
---
FAST is a series of optic mounts and platforms that provide end-users with a quicker sight picture than standard height mounts. A 2.26" optical centerline height provides faster/easier reticle acquisition while wearing electronic ear pro/communications headsets, night vision goggles, and gas masks and allows for more rapid visual processing of the battlefield by promoting a heads-up posture. A heads-up posture also helps users maintain a neutral spine position which is more comfortable while wearing helmets, plate carriers, and other heavy gear.

FAST FTC Magnifier Mounts feature the first-ever Flip-To-Center (FTC) mechanism (patent-pending), providing stowage completely within the footprint of the weapon's receiver while not occluding the host optic's sight picture at all. This provides the most optic capability with the lowest profile during all modes of operation. The revolutionary FTC function completely solves the problem posed by legacy flip-to-side magnifier mounts (when disengaged, the magnifier hangs off the side of the gun, creating a major snag hazard). FAST FTC Magnifier Mounts completely eliminate this danger and utilize a force-to-overcome mechanism for rapid transition. Designed for the L-3 EOTech® G33 Magnifier. This FAST mount hangs the magnifier upside down so as to not impinge the adjustment knobs on the host weapon's receiver. The upside-down position of the magnifier does not impact the function or performance of the unit.

FAST FTC Magnifier Mounts come complete with American Defense Manufacturing® patented QD Auto-Lock Lever.

The FAST FTC Magnifier Mount is built from 7075-T6 Aluminum and Type III Hardcoat Anodized Black or FDE*.
**NOTE**
The FAST FTC Magnifier Mount for the G33 is compatible with the G33 Magnifier ONLY. It is not compatible with the G43 or G45.
FDE is used throughout our catalog to reference a spectrum of colors that include tan, brown, bronze, earth, and everything in between. Due to the chemical process that takes place during Type III Hardcoat, the final finish can vary from part to part (even parts done in the same batch). Therefore, your FDE product may vary from other parts from UNITY and other companies, and may vary from the photos shown online.

選擇選項