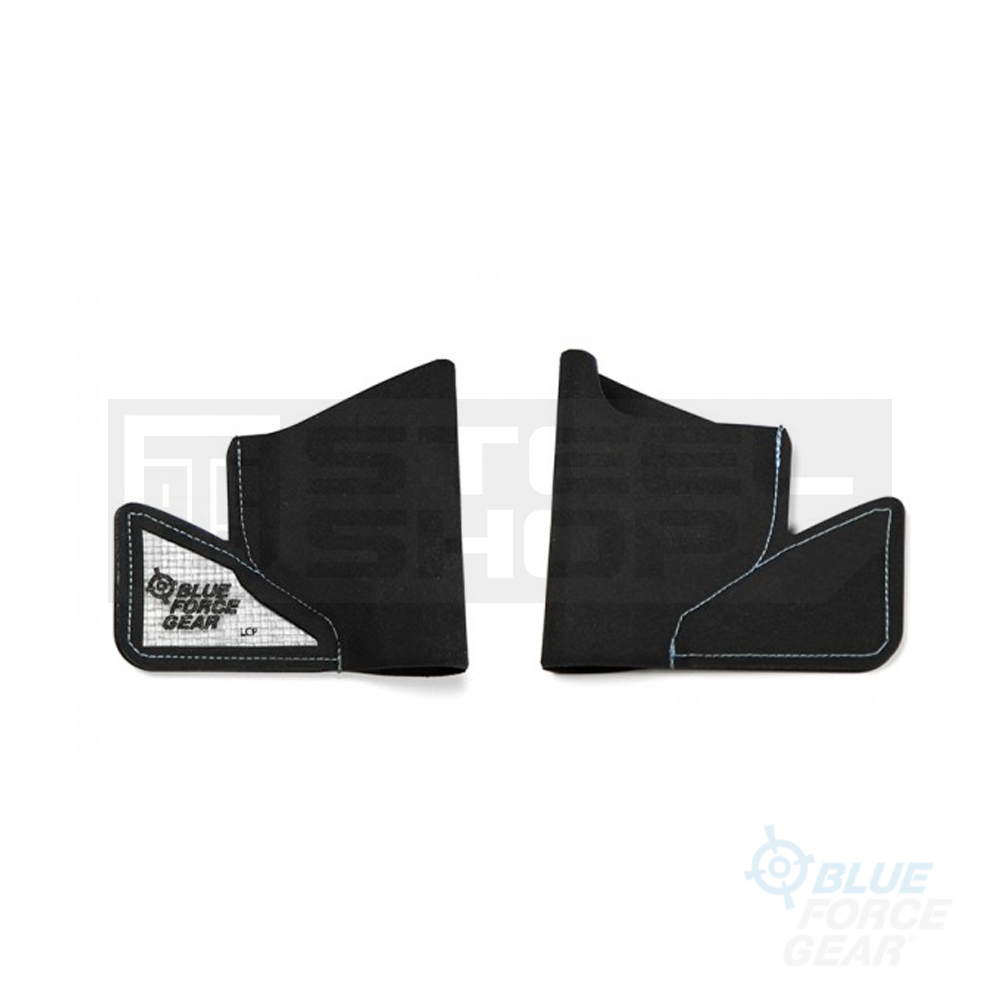 ULTRAcomp Glock 42 Pocket Holster
商品貨號 (SKU): BF028530307
---
Official Number: M-HOLSTER
ULTRAcomp Pocket Holster
Blue Force Gear brings the same revolutionary ULTRAcomp material developed for and proven on the battlefield to everyday carry in the form of the ULTRAcomp Pocket Holster - the thinnest pocket holster available today. The ULTRAcomp Pocket Holster removes unnecessary bulk by combining the ultra-thin ULTRAcomp material with model specific designs.
ULTRAcomp - Developed for Warriors
ULTRAcomp is a high-performance laminate that far exceeds the military standard air textured nylon in tear and abrasion resistance. Its hydrophobic features allow products to stay dry and light, whereas air textured nylon retains water and gets even heavier when wet.
ULTRAcomp combines the durability of a polymer-based laminate with the benefits of a Cordura face fabric. This is a case where the sum is greater than the parts in creating a unique material resistant to tear, abrasion and water all while reducing IR signature in a number of colors and camouflage patterns. The combined strengths of the two materials becoming one pushes the limits on design while exceeding established standards of strength and durability.
Holster Use
1. Obey the basic firearm safety rules and local laws.
2. Become familiar with the holster before wearing it.
3. Always insert the firearm into the Holster while both are OUTSIDE of your pocket.
4. With the firearm properly seated in the holster, insert the holster and firearm into your desired pocket.
FAILURE TO FOLLOW THESE WARNINGS AND ESTABLISHED FIREARM SAFETY PRACTICES COULD RESULT IN SERIOUS INJURY OR DEATH.
It is the sole responsibility of the purchaser or ultimate user of the Blue Force Gear ULTRAcomp Pocket Holster to comply with all federal, state and local laws and to be properly trained regarding the safe handling, possession and use of firearms.
DISCLAIMER - BLUE FORCE GEAR hereby disclaims any liability or warranty, express or implied, including warranties of merchantability and fitness for a particular purpose, related to the sale and use of the BLUE FORCE GEAR ULTRAcomp Pocket Holster. The purchaser and/or user accepts the inherent risks of firearm usage and releases BLUE FORCE GEAR of all liability related to the use of the BLUE FORCE GEAR ULTRAcomp Pocket Holster.

NEVER place a loaded handgun
選擇選項