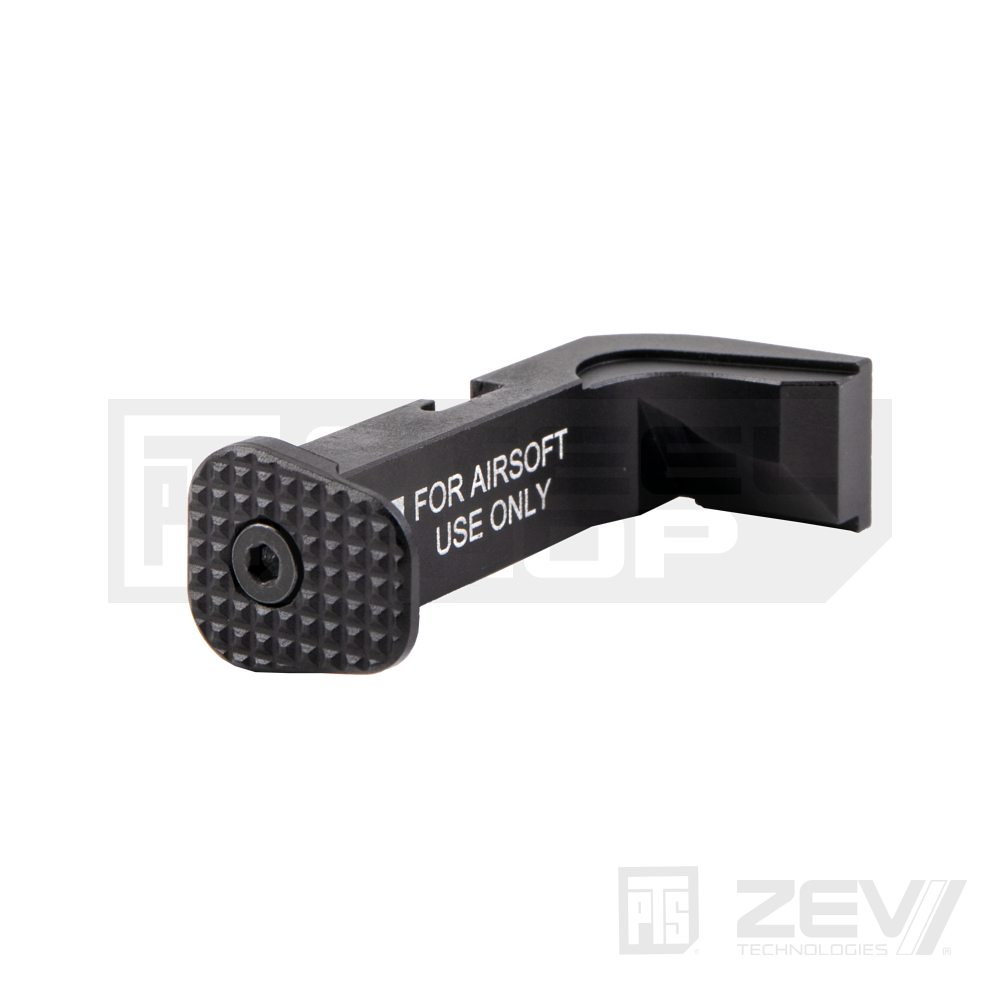 Extended Magazine Release
SKU: ZV016490800
---
The PTS ZEV Extended Magazine Release is a CNC-machined aluminum extended magazine release upgrade from the original plastic factory version. It features a textured oversized head that allows shooters to access it without shifting grip thus decreasing reload split times to get the gun back into action where precious fractions of a second in a competition or gunfight can make the difference between winning and losing. It may also fit WE and KJ G17s with some slight modification (please consult a professional airsoft technician for installation).
Features:

CNC-machined 6000 series aluminum
Ergonomically correct trigger pad
Compatible with Tokyo Marui G17, Umarex Glock 17 Gen3 by GHK
Specification:

Color: Black / Silver
Material: 6000 series Aluminum
Compatibility: Tokyo Marui G17, Umarex Glock 17 Gen3 by GHK
Weight: 5g approx. (without packaging)
Dimension: 35x19x12mm
Package includes

Magazine Release Button
Extended Magazine Release Plate (Black)
Extended Magazine Release Plate (Silver)
License: ZEV logo and related brand names are trademarks of ZEV Technologies, Inc. in the United States and/or other countries and are used for airsoft replicas under exclusive worldwide license by PTS Syndicate, Ltd. www.ptssyndicate.com
Disclaimer: This product is for airsoft, training, and simulation purposes only. Utilizing Airsoft products improperly, including in real firearm applications, are potentially dangerous and may cause serious injury. PTS will not accept any responsibility or liability for misuse of this product.
Choose options