Ferro Concepts
In other words: we make the best gear for the toughest.
Jobs: Armed Forces and Law Enforcement Professionals.
Shop Now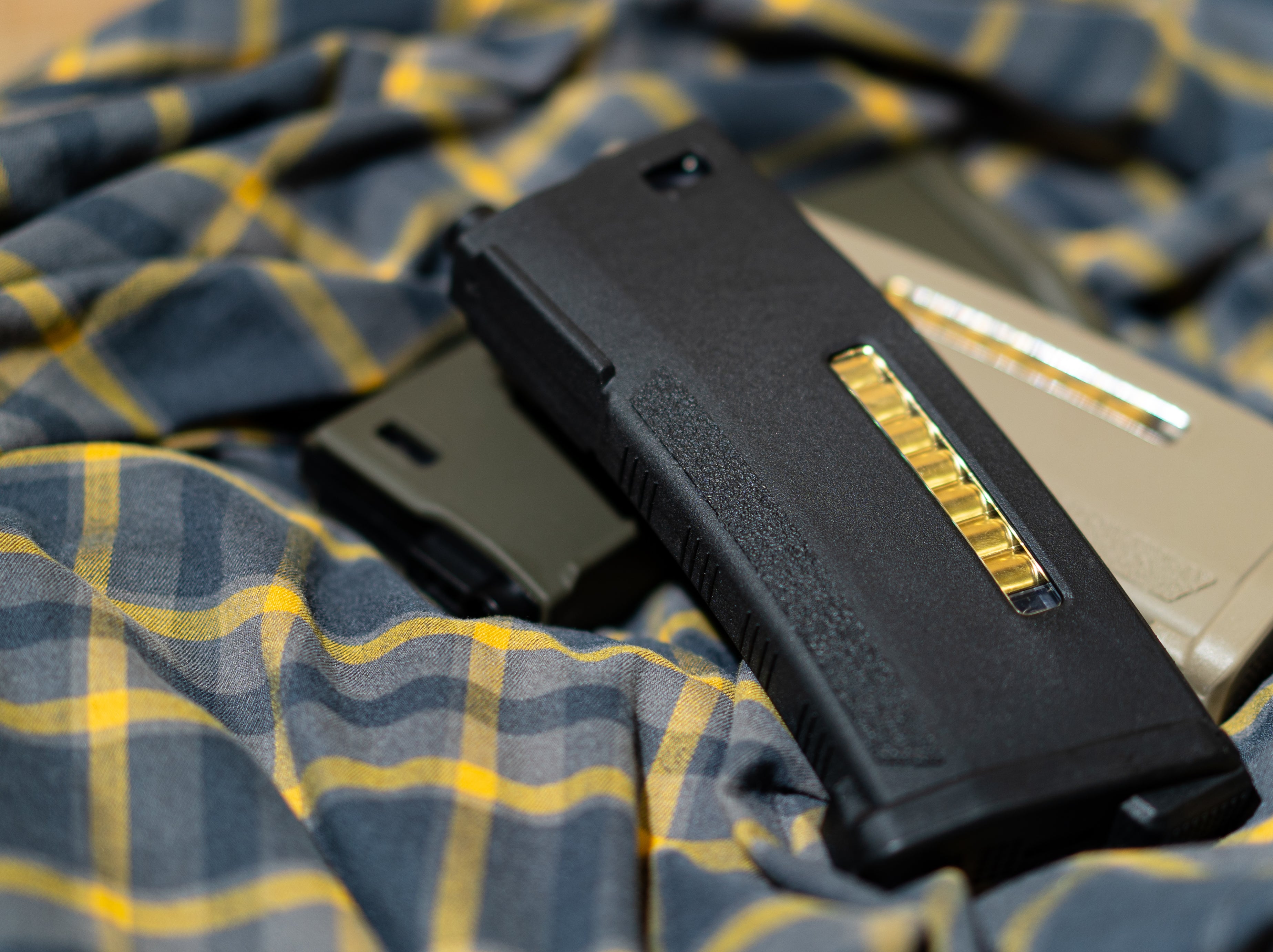 PTS EP Series
Enhanced Polymer Magazine
Since its introduction 2 years ago, the EPM has built up a reputation as the most reliable premium quality airsoft mid-cap magazine in the market. Made of a durable Dupont™ Zytel® polymer shell, aligned with the EP series. The EPM includes recessed textured panels for grip traction; smooth magwell guides for smooth extraction from pouches or insertion into magwells; a bright orange follower to indicate full and empty capacity; a rubberized mold on the baseplate for impact resistance when dropped; a serrated boot and front edges aiding in magazine extraction; and a dot matrix on the baseplate for custom markings for magazine identification.