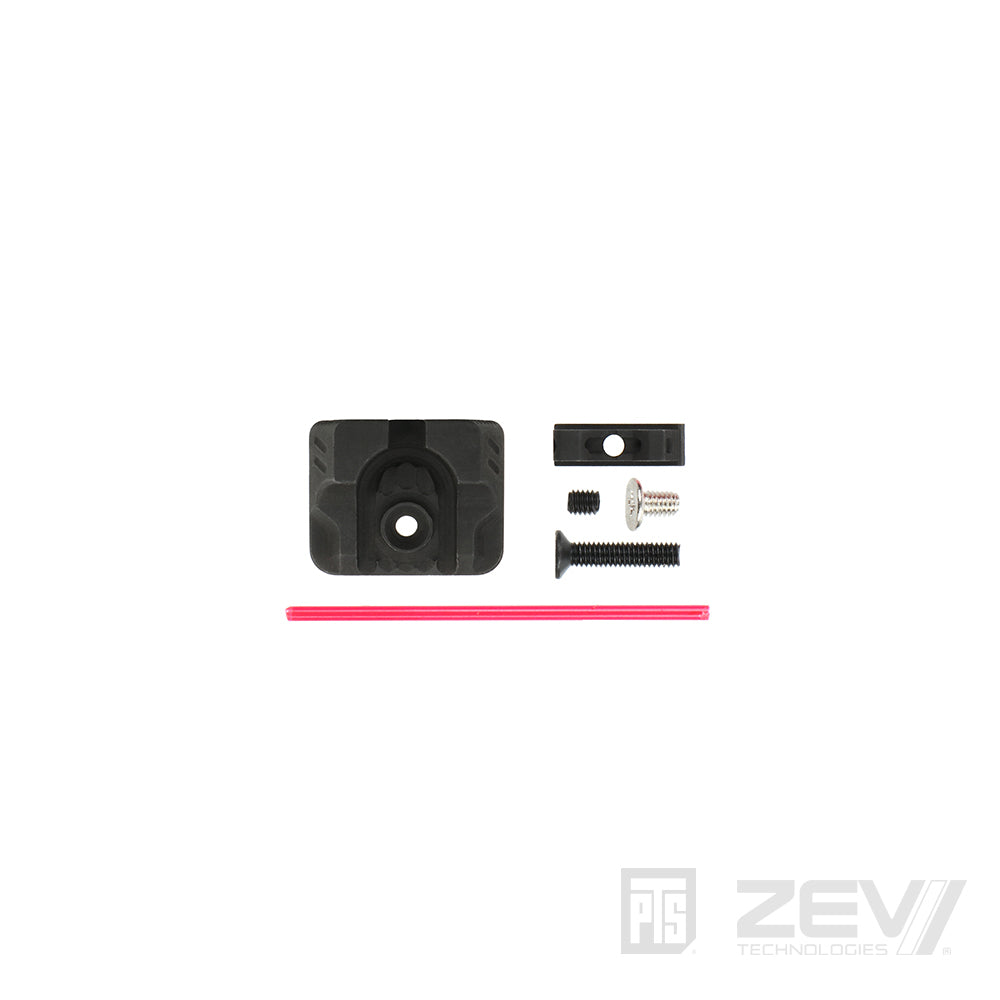 Combat Sight (Front & Rear)
SKU: ZV008490407
---
The PTS ZEV Combat Sight Set comes with plain black rear sights and a bright fiber front sight. This combination gives a shooter a clear picture and easy pickup of the front sight to get shots on target faster and more confidently under all lighting conditions. Also, the wide rear square notch combined with the narrow front sight post increases sight alignment precision and sight picture confidence for accurate longer distance shots. The serrations on the sight bodies helps to reduce glare for a crisp sight picture and the aesthetic ZEV slashes on the rear sight body sides give the sights a distinctive flair. The sights may also fit WE and KJ G17s with some slight modification (please consult a professional airsoft technician for installation).
Features:

A clean serrated post for a glare free sight picture
Improved accuracy due to ease of target transition and acquisition
CNC-machined steel alloy
Compatible with Tokyo Marui - G17 Gen 3, 4 / G19 Gen 3
Compatible with VFC G17 Gen3-4-5 / G19 Gen3, Gen4 / G19X / G18C / G45 (VFC)
Package includes:

PTS ZEV combat rear sight
PTS ZEV front sight with red fiber
Specification:

Color: Black
Material: Steel Alloy
Compatibility: Tokyo Marui - G17 Gen 3, 4 / G19 Gen 3
Compatibility: VFC G17 Gen3-4-5 / G19 Gen3, Gen4 / G19X / G18C / G45 (VFC)
Weight: 15g approx. (without packaging)
Dimension: 250x152x50mm
License: ZEV logo and related brand names are trademarks of ZEV Technologies, Inc. in the United States and/or other countries and are used for airsoft replicas under exclusive worldwide license by PTS Syndicate, Ltd. www.ptssyndicate.com
Disclaimer: This product is for airsoft, training, and simulation purposes only. Utilizing Airsoft products improperly, including in real firearm applications, are potentially dangerous and may cause serious injury. PTS will not accept any responsibility or liability for misuse of this product.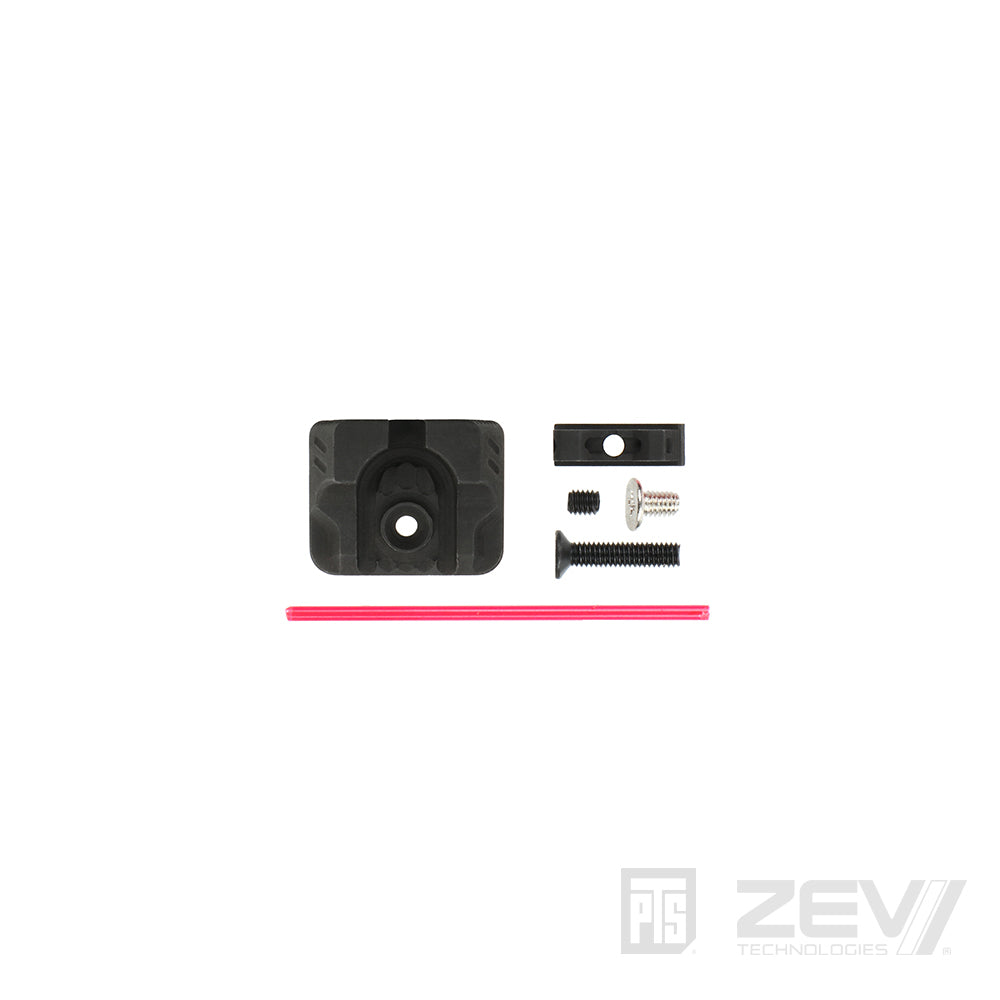 Combat Sight (Front & Rear)
Sale price

$30.72 USD
Regular price
Choose options