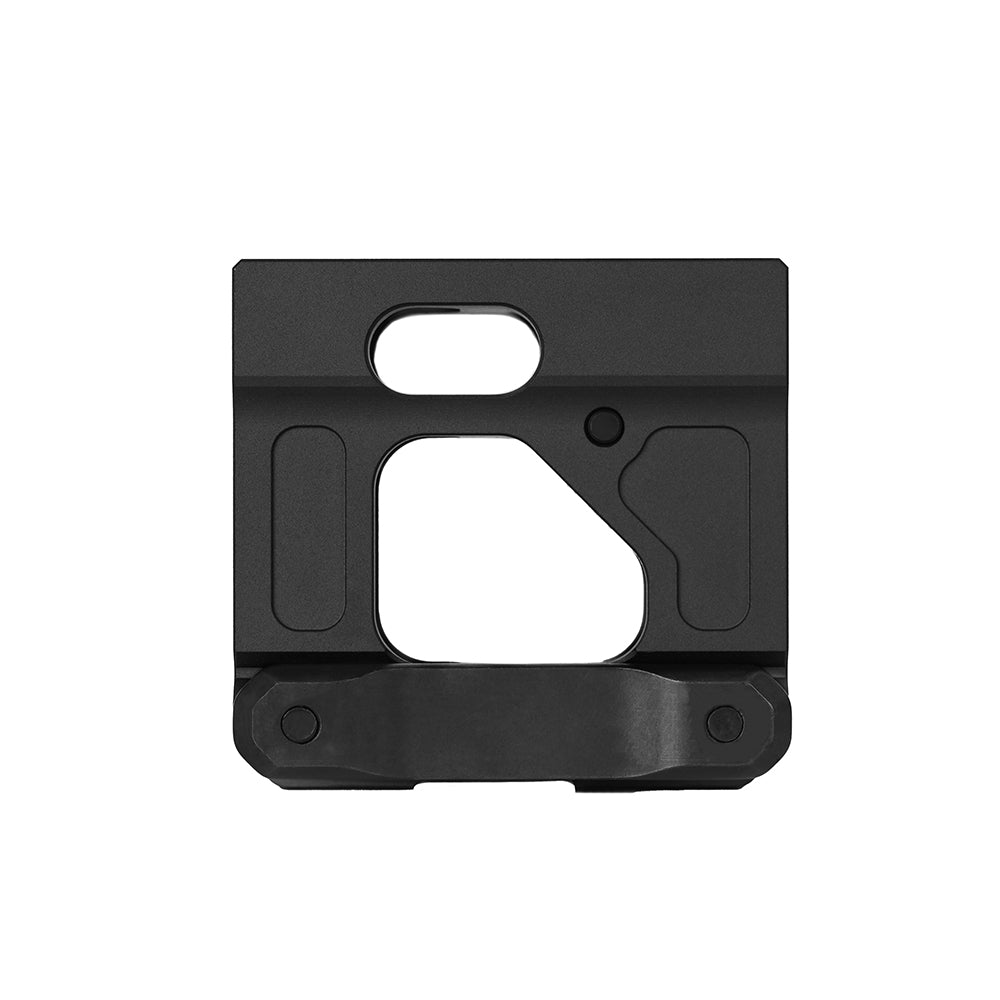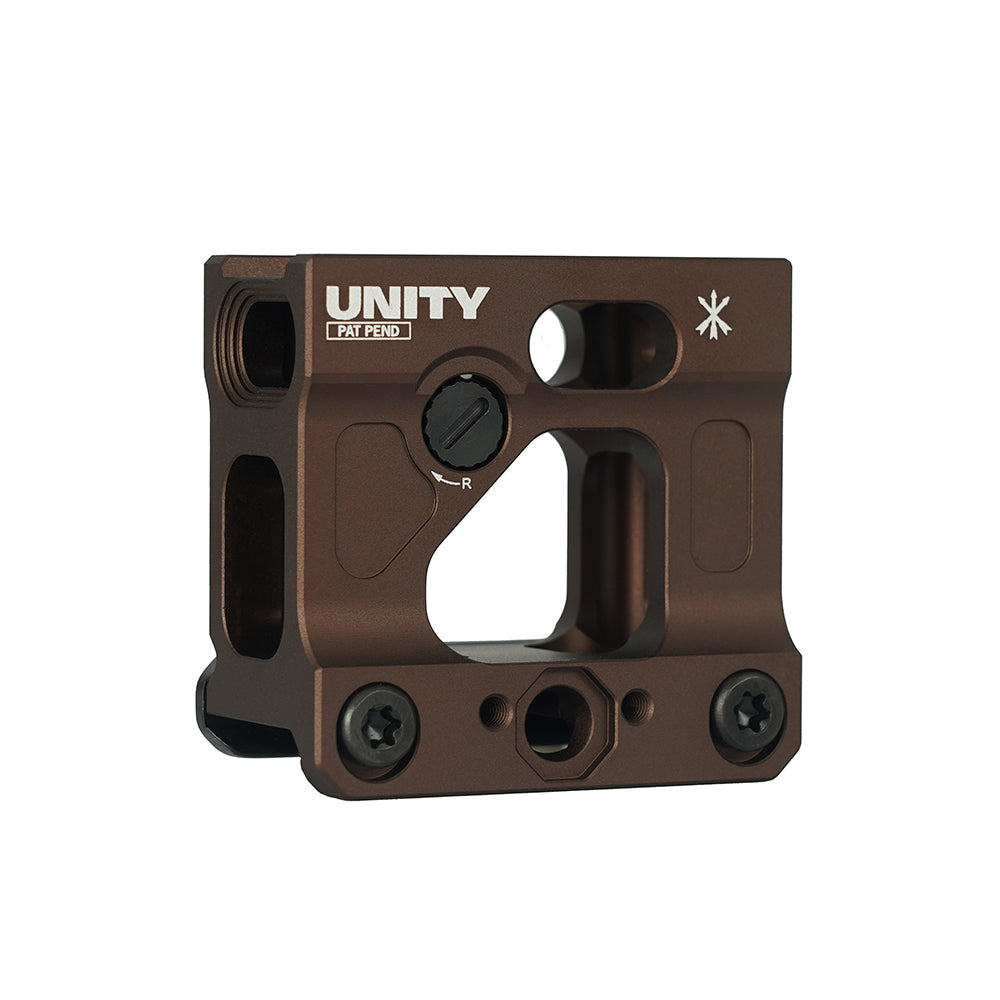 Fast Micro Mount (PTS Version)
SKU: UT207490307
---
Unity Tactical FAST™ is a series of optic mounts that provide end users with a quicker sight picture than standard height mounts.

The PTS Unity Tactical FAST™ Micro Mount features built-in standard height back up iron sights (BUIS) that keep your airsoft gun uncluttered without reducing capability. The FAST's built-in front/rear BUIS is perfect for backup on super short PDW/SMG platforms where rail space is critical for mounting lights and lasers. Also, the front sight post can be removed so that the rear BUIS aperture can be used with a traditional front sight such as the PTS FUSION folding front sight, creating a more conventional sight radius. Both front and rear BUIS are completely adjustable for windage and elevation.

Built from 6000 series Aluminum Alloy with black anodized, the PTS Unity Tactical FAST™ Micro Mount compatible with Aimpoint® Micro (H1, H2, T1, T2, CompM5) and other optics with the Aimpoint® Micro footprint such as those found on many Sig Sauer®, Holosun®, Primary Arms®, and Vortex Optics® platforms.
Features:
Comes with a standard rail-grabber clamp
Built-in standard height adjustable back up iron sight
Removable front sight post
Fully licensed Unity Tactical trademarks
Specification:
Color – Black / Bronze
Material – CNC machined 6000 series Aluminum Steel
Finish – Anodized
Weight – 80g (approx.)
Dimension – 53 x 51 x 33mm (approx.)
Packaging Dimension – 110 x 80 x 60mm (approx.)
Compatible with most of the optics with Aimpoint® Micro footprint
License: Unity Tactical logo and related brand names are trademarks of Unity Tactical in the United States and/or other countries and are used for airsoft replicas under exclusive worldwide license by PTS Syndicate, Ltd. www.ptssyndicate.com
Disclaimer: This product is for airsoft, training, and simulation purposes only. Utilizing Airsoft products improperly, including in real firearm applications, are potentially dangerous and may cause serious injury. PTS will not accept any responsibility or liability for misuse of this product.

Fast Micro Mount (PTS Version)
Sale price

$61.44 USD
Regular price
Choose options