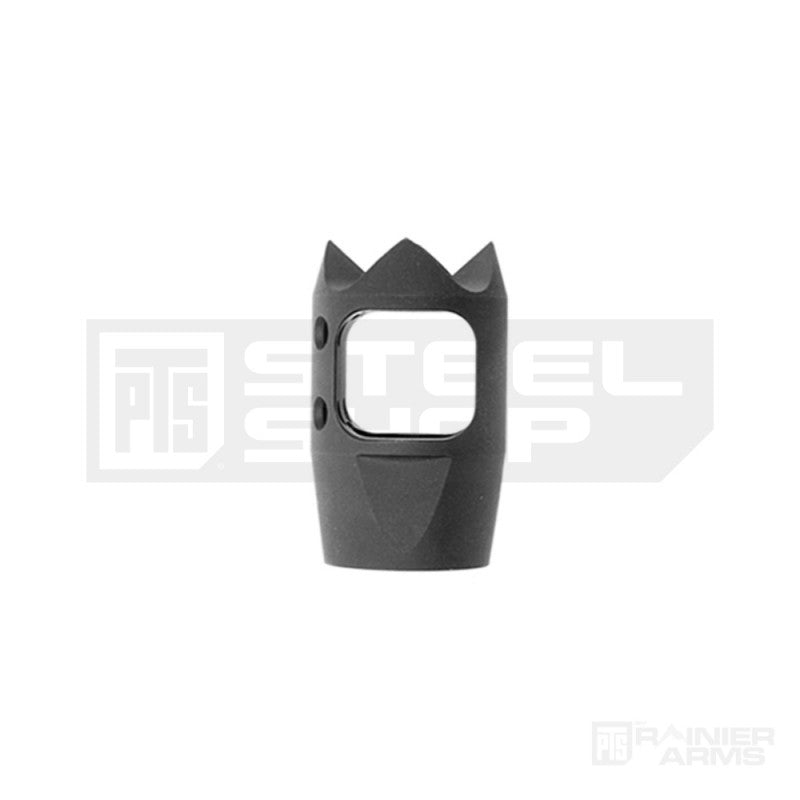 Mini XT Comp AR15 - 14mm CW
SKU: RA001490300
---
Rainier Arms was started by enthusiasts for enthusiasts. Specializing in high end AR15s/M16s, parts & accessories, their motto was: "If we won't use it, we won't sell it." Founded in 2005, Rainier Arms was established (and continues to this day) as a firearms and parts supplier. As time passed, they had a desire for products made a certain way and knew that the only way to make that possible was to make those products themselves. And as evidenced by the popularity of their own products they're off to a good start.

Rainier Arms Mini Compensator (RMC) is a small single port compensator designed to reduce weight while effectively reducing felt recoil. It is tipped with 4 sharp Personal Deterrent prongs for Close Quarter Combat encounters.

This airsoft replica is manufactured under authorized Rainier Arms license. Rainier Arms and related brand names are trademarks of Rainier Arms, LLC in the United States and/or other countries.
Specification:

Net Weight: 38g approx.
Length: 36.50mm
Diameter: 21.84mm
Finish: Isonite QPQ
Material: Steel Alloy
Disclaimer: This product is for airsoft, training, and simulation purposes only. Utilizing Airsoft products improperly, including in real firearm applications, are potentially dangerous and may cause serious injury. PTS will not accept any responsibility or liability for misuse of this product.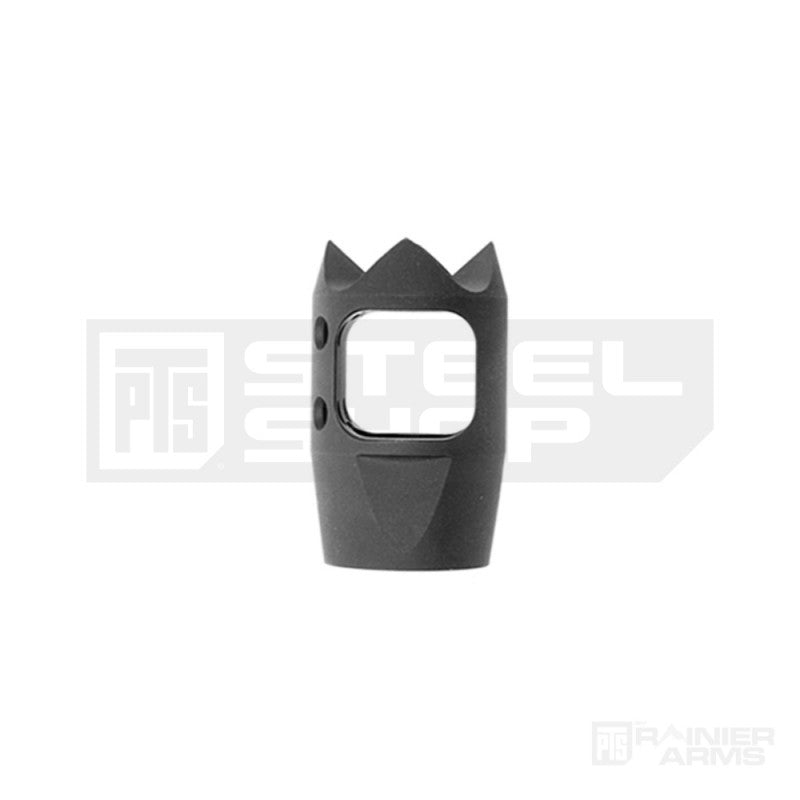 Mini XT Comp AR15 - 14mm CW
Sale price

$24.96 USD
Regular price
Choose options