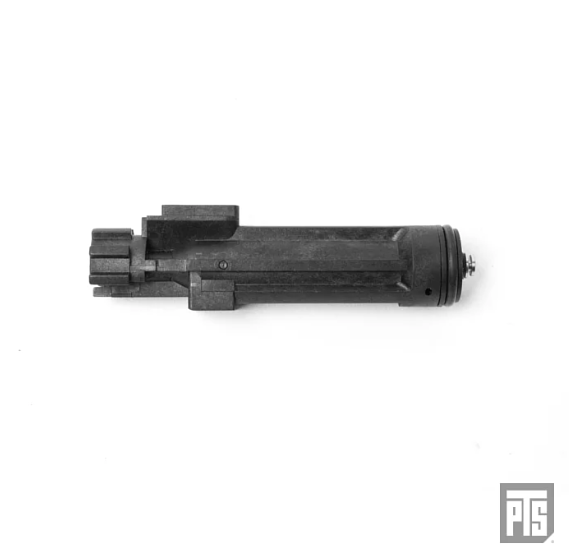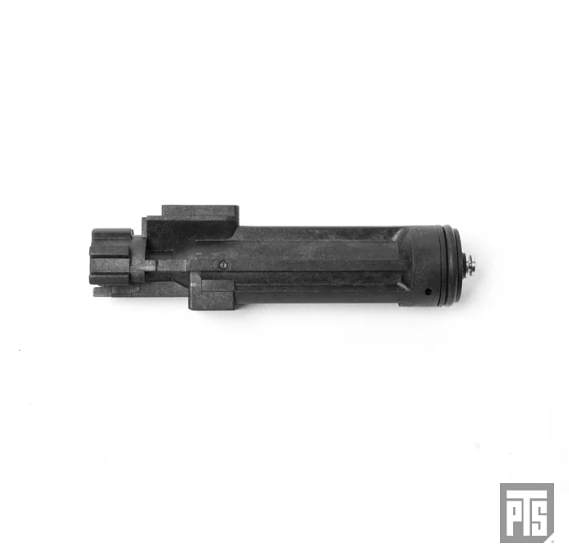 Replacement Nozzle Set (KWA LM4 / PTSMega Amrs MKM AR-15)
SKU: PT131480300
---
The PTS LM4 Replacement Nozzle Set is designed to replace the original nozzle set of the KWA LM4 GBB. The nozzle set is commonly known to eventually wear out as it is an essential component for loading the BB rounds after blowback action. Therefore it is vital the nozzle set is consistently replaced once it is worn to help maintain the durability of the LM4 GBB airsoft gun.

Specification:

Color: Black
Material: Enhanced Polycarbonate Construction
Dimension: 87mm long / 24mm wide
Weight: 20g
Compatibility: PTS KWA LM4 GBB / Mega Arms MKM
Power - 120% standard replacement nozzle set
Disclaimer: This product is for airsoft, training, and simulation purposes only. Utilizing Airsoft products improperly, including in real firearm applications, are potentially dangerous and may cause serious injury. PTS will not accept any responsibility or liability for misuse of this product.
Choose options