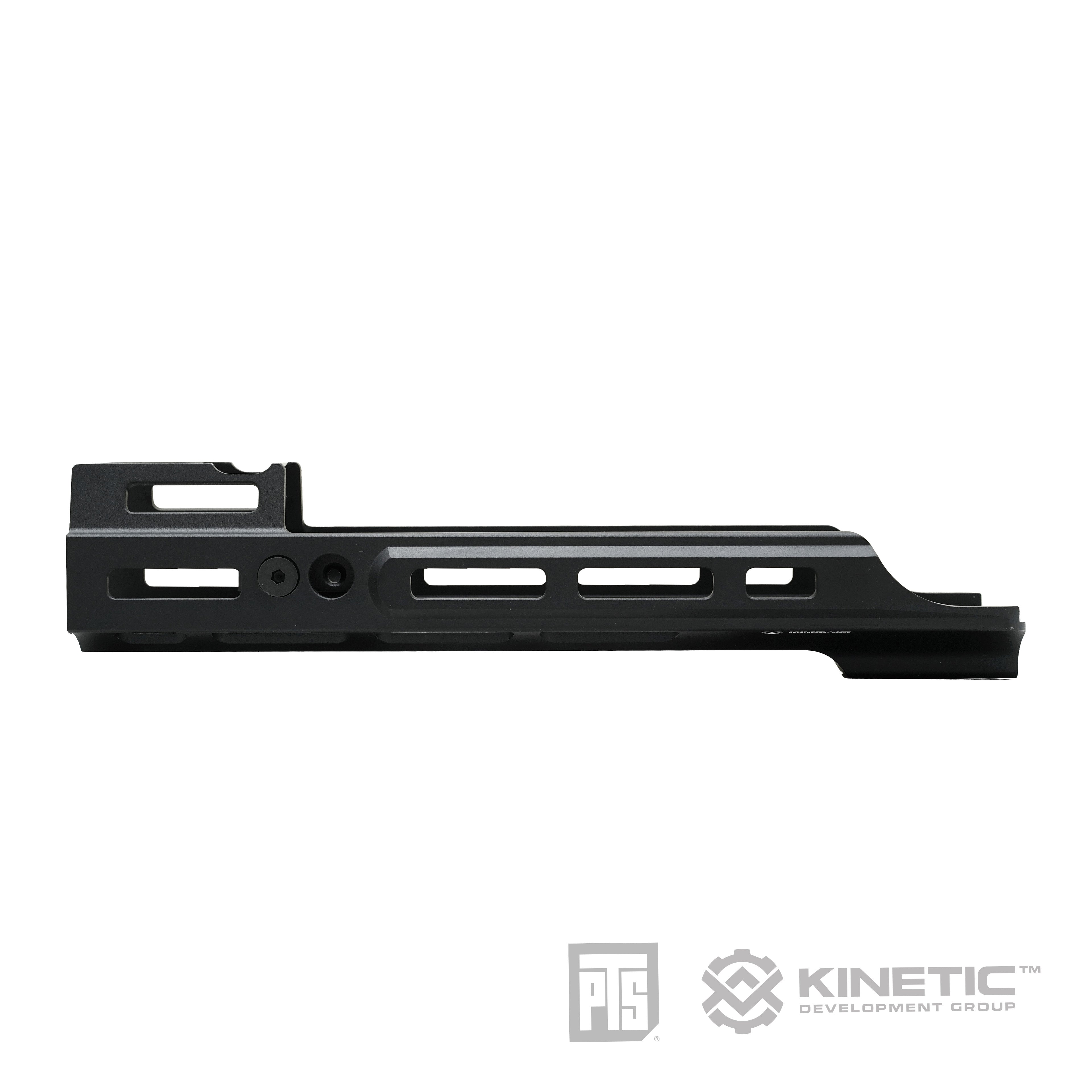 SCAR MREX™ M-LOK™ MK2 2.2" Rail
SKU: KN014490307
---
The Kinetic MREX™ Modular Receiver Extension is designed to be simple, durable, and lightweight. The slim profile of the MREX greatly improves the aesthetic of the SCAR by giving it a long sleek profile. Its extended rail length in front of the front sight/gas block increases the rifle's modularity by increasing the real estate for accessory attachments as well as improves ergonomics by better accommodating the modern forward support hand rifle hold and improving the overall rifle's balance. The MREX's one piece construction ensures maximum durability without any significant weight penalty.
Compare with the 4.9" version, M-Lok slots are present in more locations in this 2.2" version, it has been added to the 2 o'clock and 10 o'clock position as a new mounting location and shield from the gas block. The MK2 2.2" version is ideal for use with 10" SBR configurations, or any SCAR user looking to add M-Lok to their rifle without having a rail that extends beyond the gas block.
Features:

Works with VFC / Tokyo Marui SCAR models (see specifications for details)
M-LOK™ modular design
Simple, lightweight and highly durable one-piece design
Improved rifle balance and weight distribution
Better accommodates the modern support hand forward rifle hold
Rotation limited QD sockets on each side
Additional M-Lok slots in the 2 and 10 o'clock postion
Specification:
Color – Black / Dark Earth
Material – 6000 Series Aluminum
Dimension – 232 (L) x 55 (W) x 54 (H) mm
Weight – 152g (approx.)
Compatibility

Cyber Gun SCAR-H (GBB)
VFC SCAR-H (AEG & GBB) / L (AEG)
Tokyo Marui Recoil Shock SCAR-H / L
License: Kinetic™ Development Group logo and related brand names are trademarks of Kinetic™ Development Group in the United States and/or other countries and are used for airsoft replicas under exclusive worldwide license by PTS Syndicate, Ltd. www.ptssyndicate.com
Disclaimer: This product is for airsoft, training, and simulation purposes only. Utilizing Airsoft products improperly, including in real firearm applications, are potentially dangerous and may cause serious injury. PTS will not accept any responsibility or liability for misuse of this product.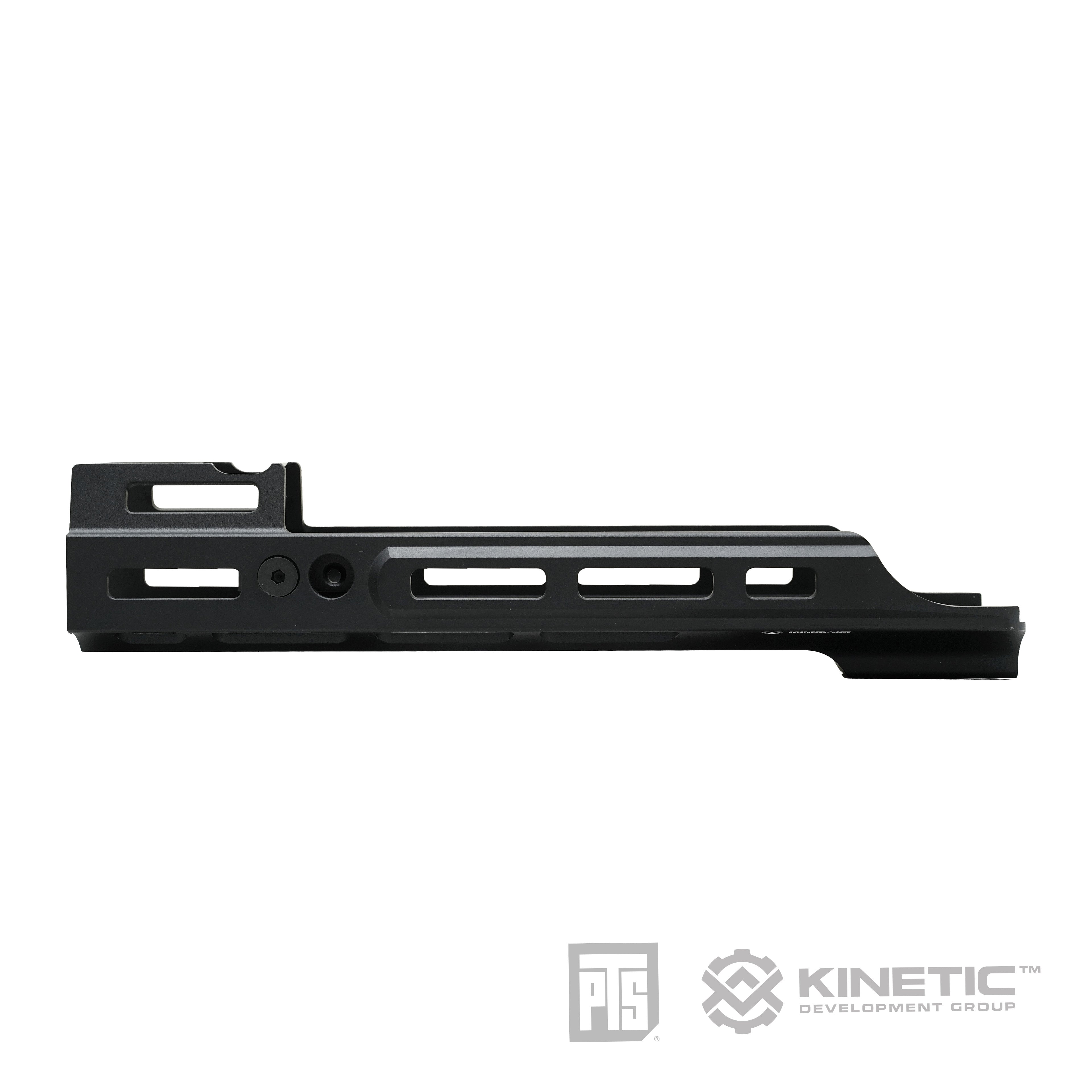 SCAR MREX™ M-LOK™ MK2 2.2" Rail
Sale price

$112.64 USD
Regular price
Choose options