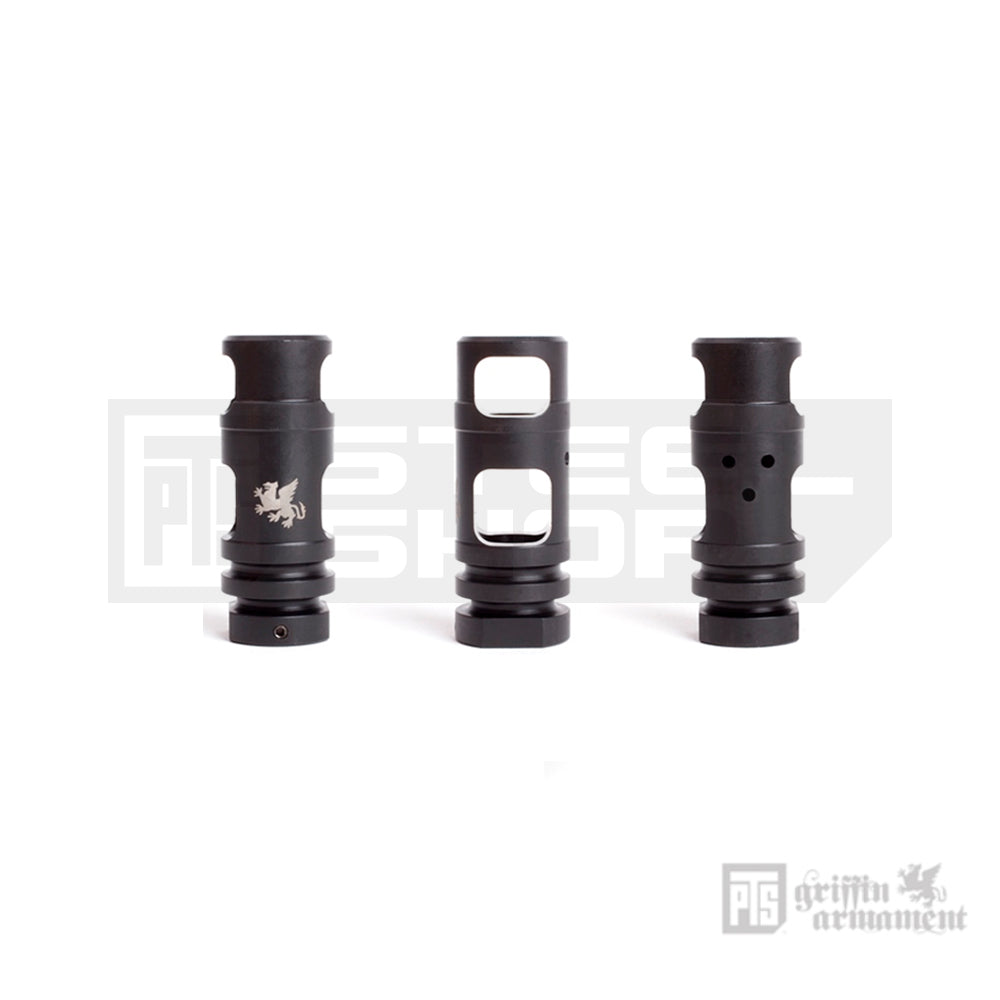 M4SD Muzzle Brake - 14mm CW
SKU: GA014490300
---
The Griffin Armament M4SD Muzzle Brake is designed purely to maximize recoil control and muzzle movement. It is perfect for rapid shooting situations such as competitions where minimal rifle and sight movement during rapid shooting is important for very fast and accurate follow up shots. The Airsoft version has been designed to be compatible with any A2-compatible suppressor mount including the PTS Griffin Armament M4SD Suppressor.
Specification:
Color: Black
Material: Steel
Dimension: 57 x 22 dia. mm
Weight: 50g (approx.)
Compatibility: any airsoft gun with 14mm clockwise or counter-clockwise barrel thread
Fitting br> CW

License: This airsoft replica is manufactured under authorized Griffin Armament license. Griffin Armament and related brand names are trademarks of Hearing Protection, LLC in the United States and/or other countries.

Disclaimer: This product is for airsoft, training and stimulation only. Please be aware that this product is not compatible with real firearms. Users should be alert that airsoft products are potentially dangerous which can cause serious injury and even death. If user misused this product, PTS will not take any responsibility accordingly.
Choose options