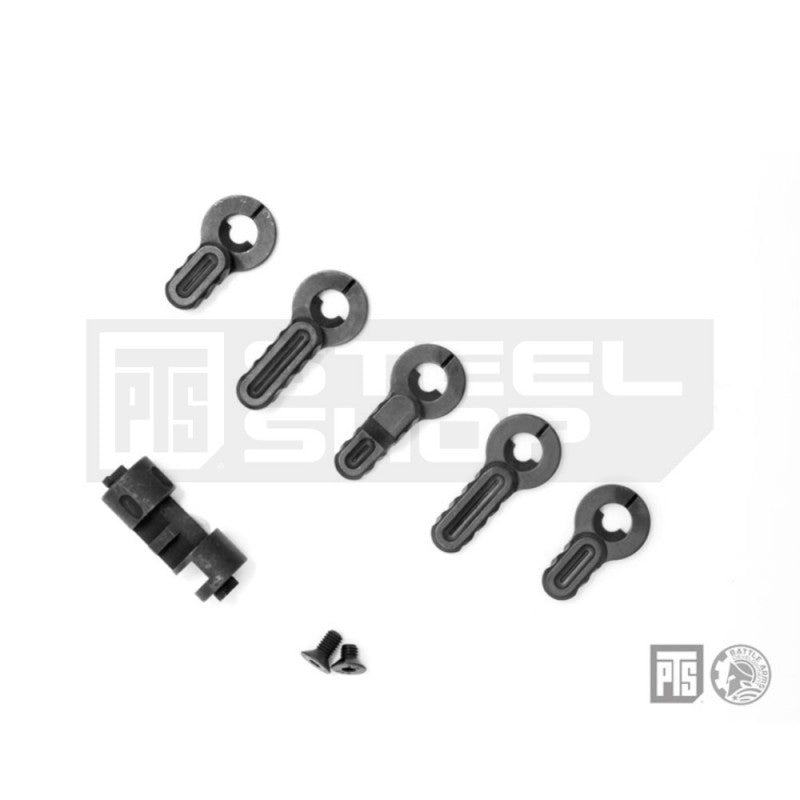 Ambidextrous Safety Selector GBBR Version For KWA, LM4, KSC
SKU: BA003490307
---
About Battle Arms Development
Battle Arms Development, Inc. is an American-owned and operated small business specializing in design, development, and marketing of innovative tools, parts, and accessories for firearms including the highly popular BAD-ASS, the Battle Arms Development Ambidextrous Safety Selector.
The PTS BAD-ASS for GBB's is officially licensed by Battle Arms Development.
The BAD-ASS selector is the best-known modular AR platform ambidextrous safety selector on the market. It has a modular design that allows you to choose among several selector lever types to for one that best suits your needs and comfort as well as gives you multiple options to enhance the appearance of your GBB.

This GBB version of the BAD-ASS includes:
5 x Modular Selector Levers
2 x Torx Screw (1x M3x6, 1x M3x4)
1 x GBB Fire Selector Shaft;
NOTE: The PTS BAD-ASS for GBBs is compatible with the following brands of airsoft guns that have ambidextrous safeties KWA / KSC - LM4.
Specification:

Weight: 50g per (approx.)
Available Colors: Black, Dark Earth
Dimensions: 27 x 12mm max size of lever
Compatibility: KWA/KSC-GBB LM4
License: This airsoft product is manufactured authorized Battle Arms Development Inc license. Battle Arms Developmentlogo and brand names are trademarks of Battle Arms Development Inc in the United States and/or other countries.

Disclaimer: The PTS Battle Arms Development BAD-ASS is a licensed airsoft replica, designed for training and simulation use only. This product is for airsoft use only and is not designed to function on any real firearm. PTS Syndicate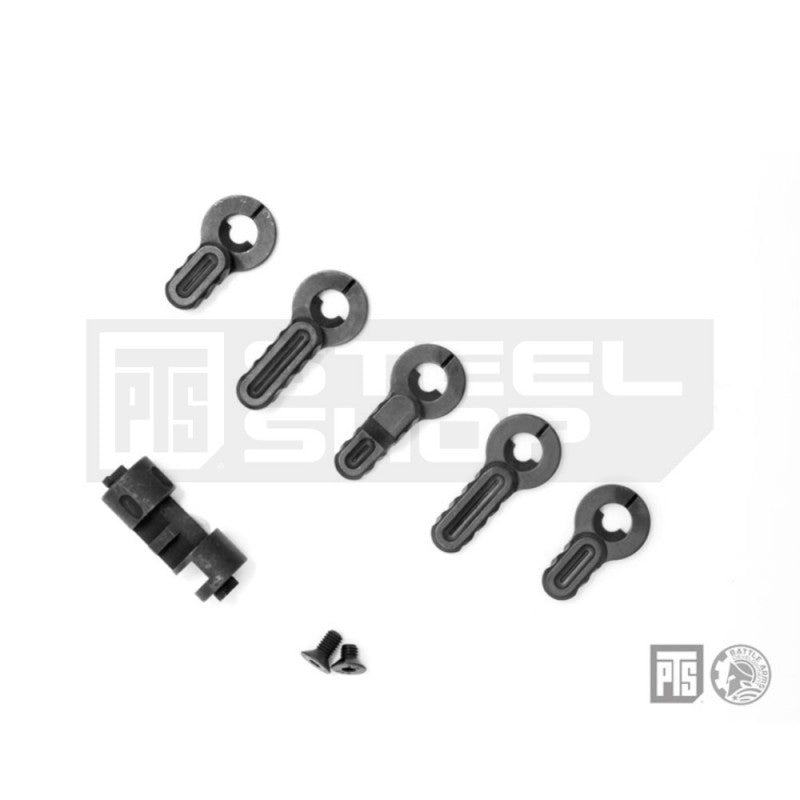 Ambidextrous Safety Selector GBBR Version For KWA, LM4, KSC
Sale price

$38.40 USD
Regular price
Choose options