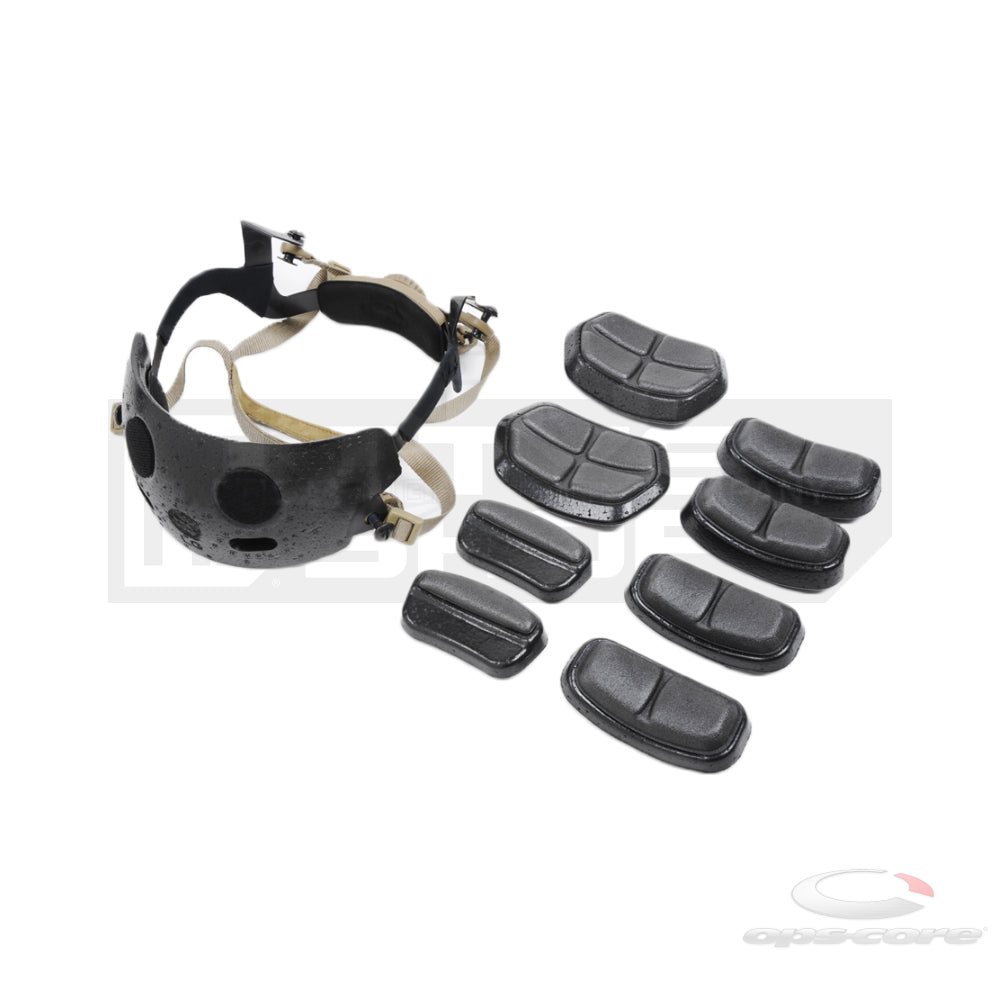 ACH OCC Liner Kit
SKU: OC013183307
---
The Ops-Core ACH Occ-Dial Liner Kit is a drop-in upgrade for standard MSA TC-2000 and TC-2002 ACH/MICH Helmets. It is designed to completely replace the legacy the chinstrap and internal pad system, giving the operator a state-of-the-art helmet suspension system. The ACH Occ-Dial is taken straight from the popular Ops-Core FAST Helmet line. It is an entire system developed to provide the most comfort, stability, customized fit, integration, and impact resistance of any helmet suspension system on the market. The Occ-Dial has an innovative fit band tensioning device that provides a firm, yet pliable individual fit to varying size heads. This adjustable circumferential fit band allows for precise customized fit.
The ACH Occ-Dial system is capable of full integration with ear-pro and communications headsets. The fit band easily un-clips from the forward hard foam impact pad, allowing the headset to hread between the fit band and helmet shell. This provides a fully integrated solution with maximum comfort. The fit band is tightened around the head by turning the knob dial located in the back. The fit band also adjusts the vertical position of the helmet.
The system is completed with a series of Velcro-in impact pads. These two-part pads feature a closed cell memory comfort foam with a durable impact layer base. They are impervious to environment conditions and will not freeze. Each set comes complete with six pads and three extra 1pads for a custom fit. The system meets the US Army ACH Specification: Chistrap Retention and Non Ballistic Impact Protection.
The Ops-Core Occ-Dial is a welcome upgrade to the legacy chinstrap and pad system. It is completely adjustable and customizable, offering the operator the most comfort of any suspension system. The innovative fit band system is the heart of the unit. It does away with all hotspots created by the legacy pads and its integration with comms equipment is unsurpassed. Add in the all-important Ops-Core Head-Lok style chinstrap, and the ACH Occ-Dial is practically a must-have upgrade.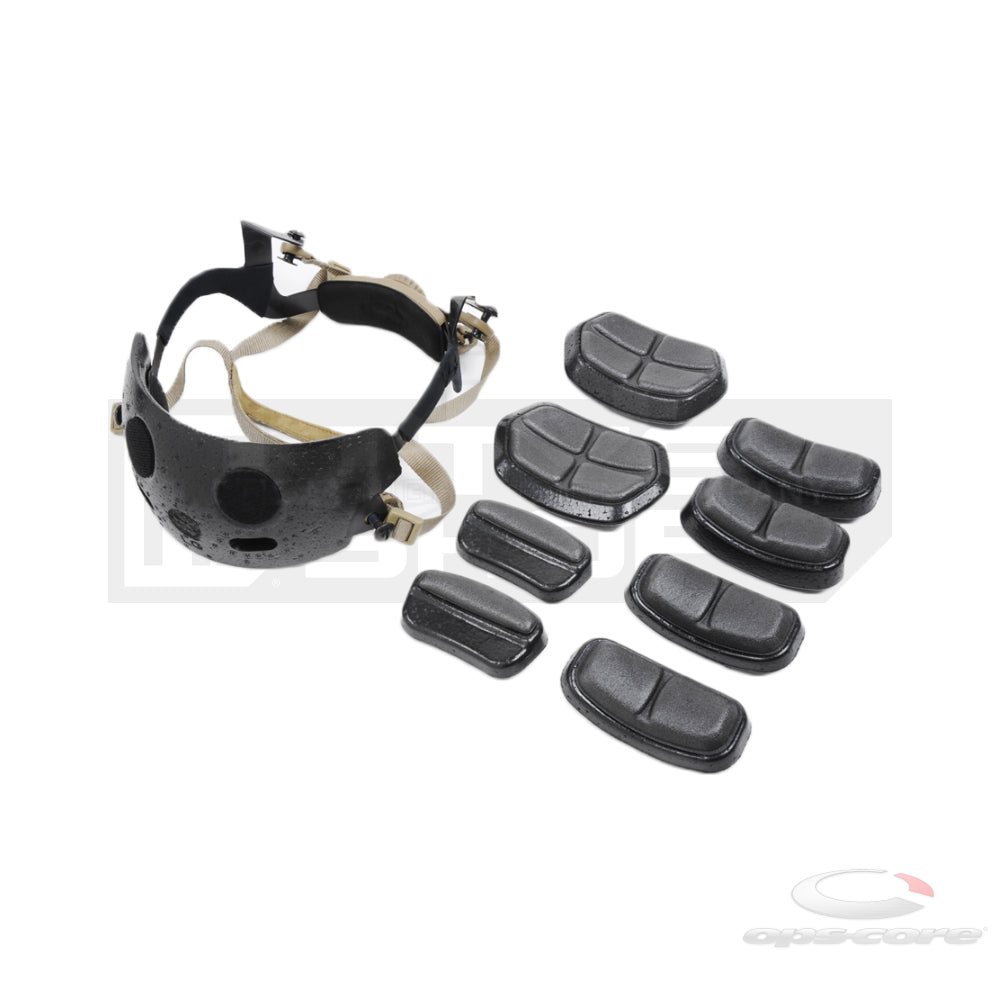 ACH OCC Liner Kit
Sale price

$199.68 USD
Regular price
Choose options