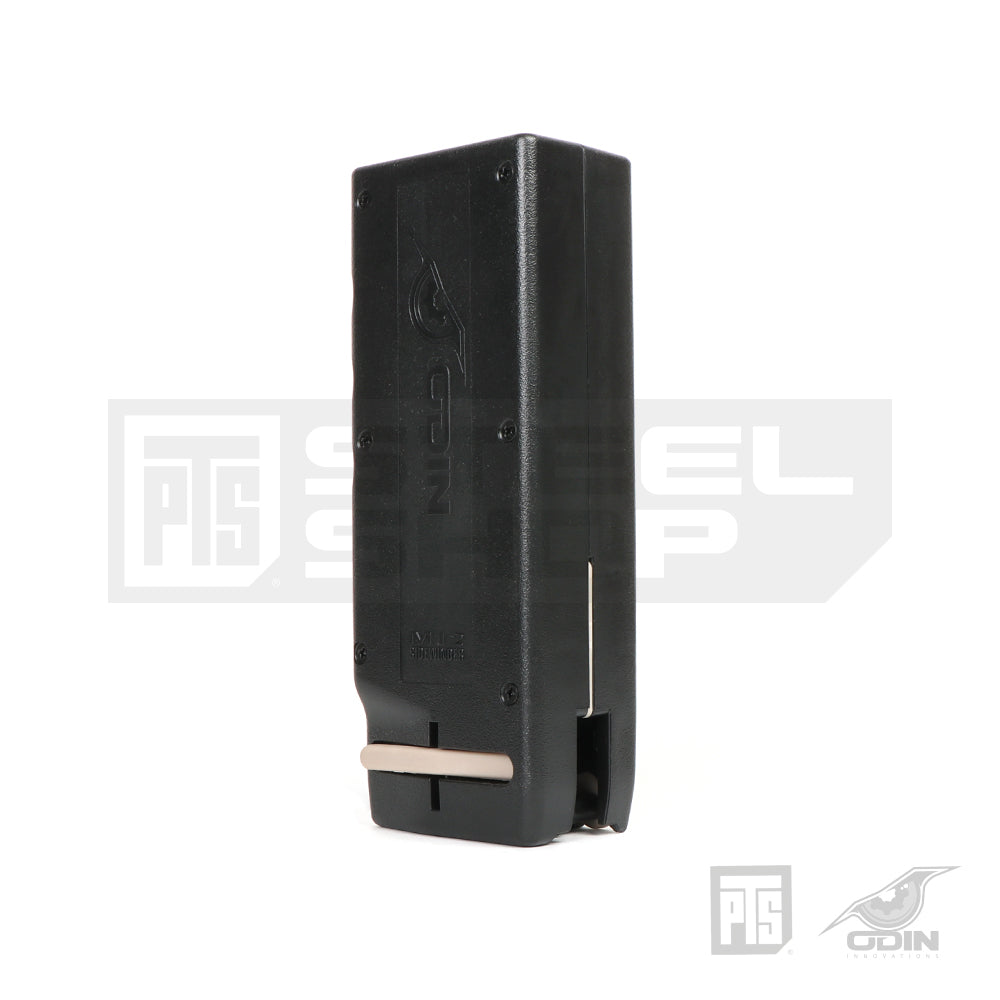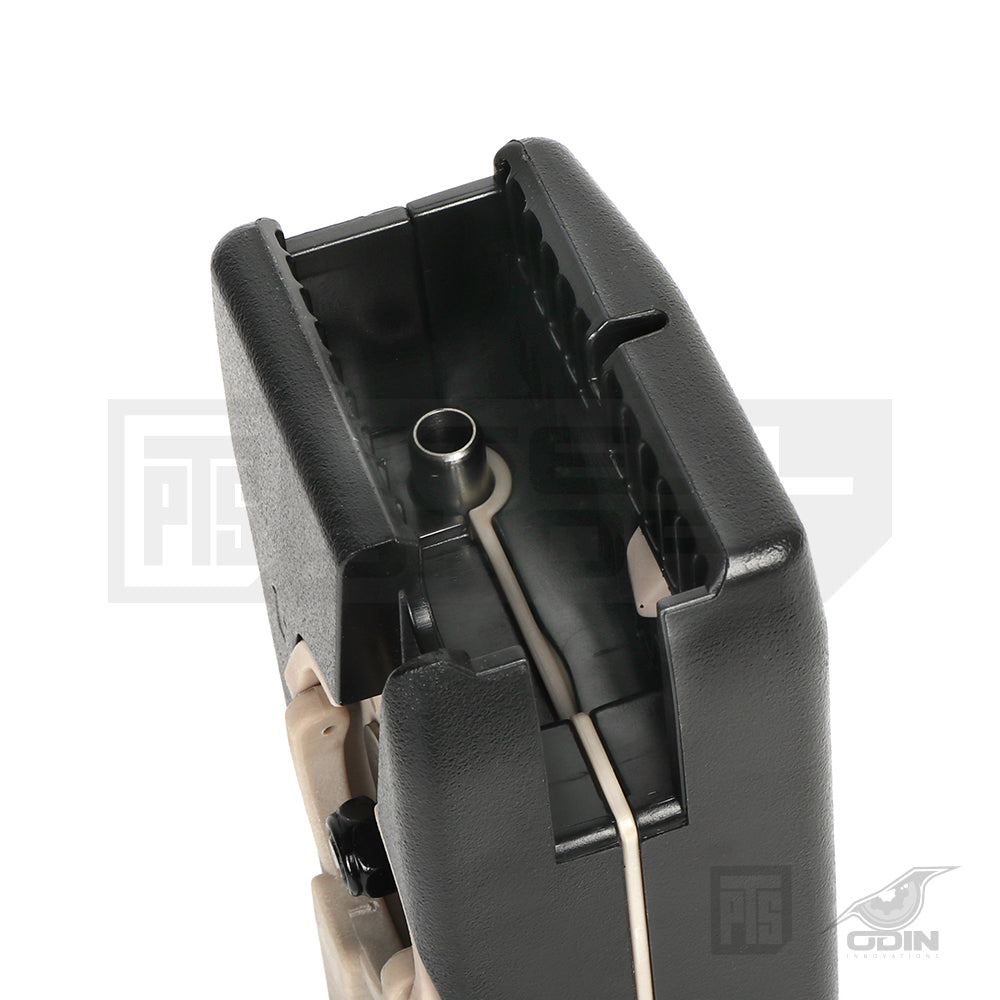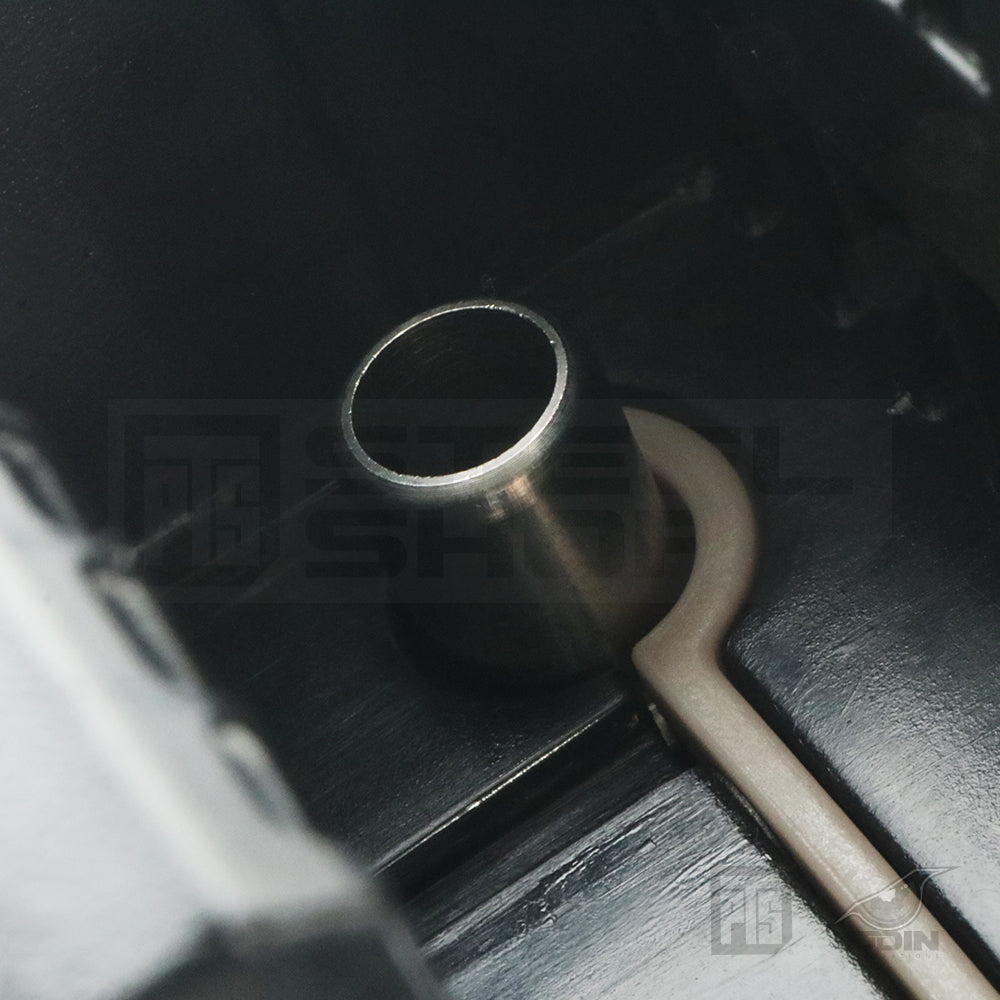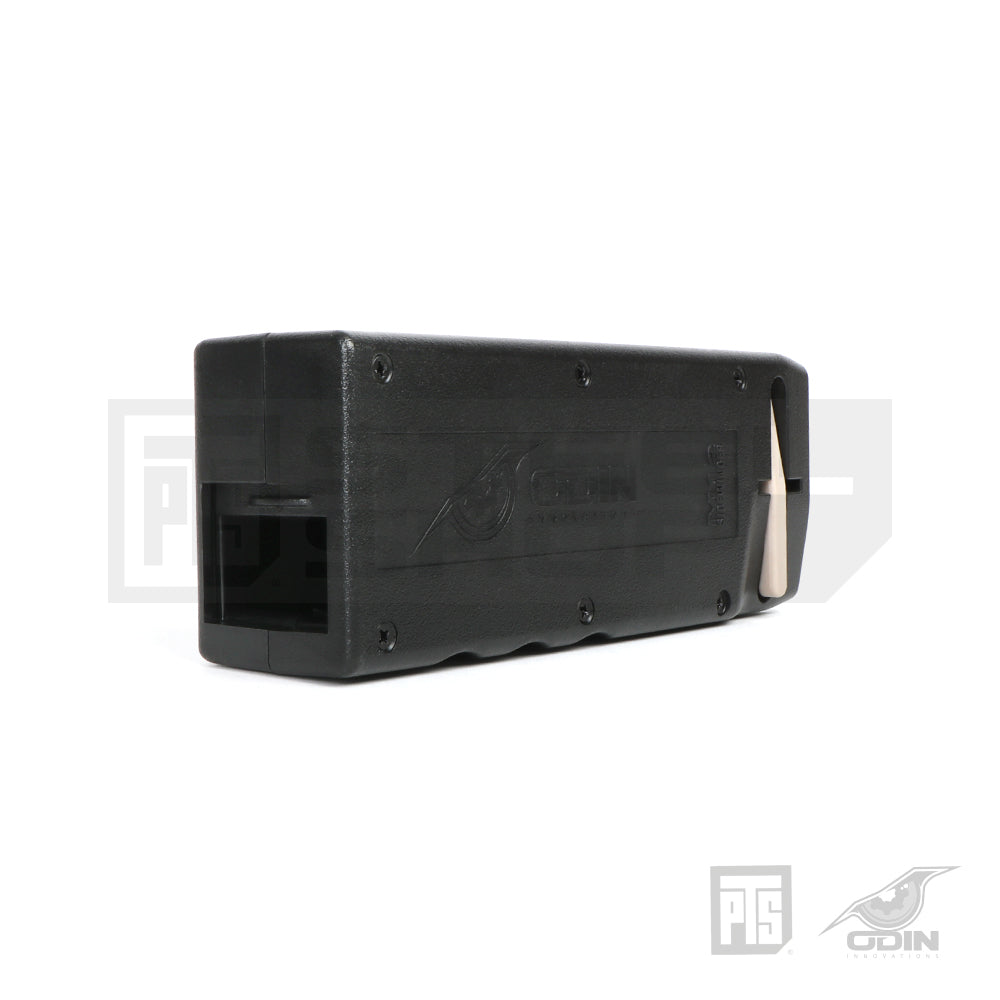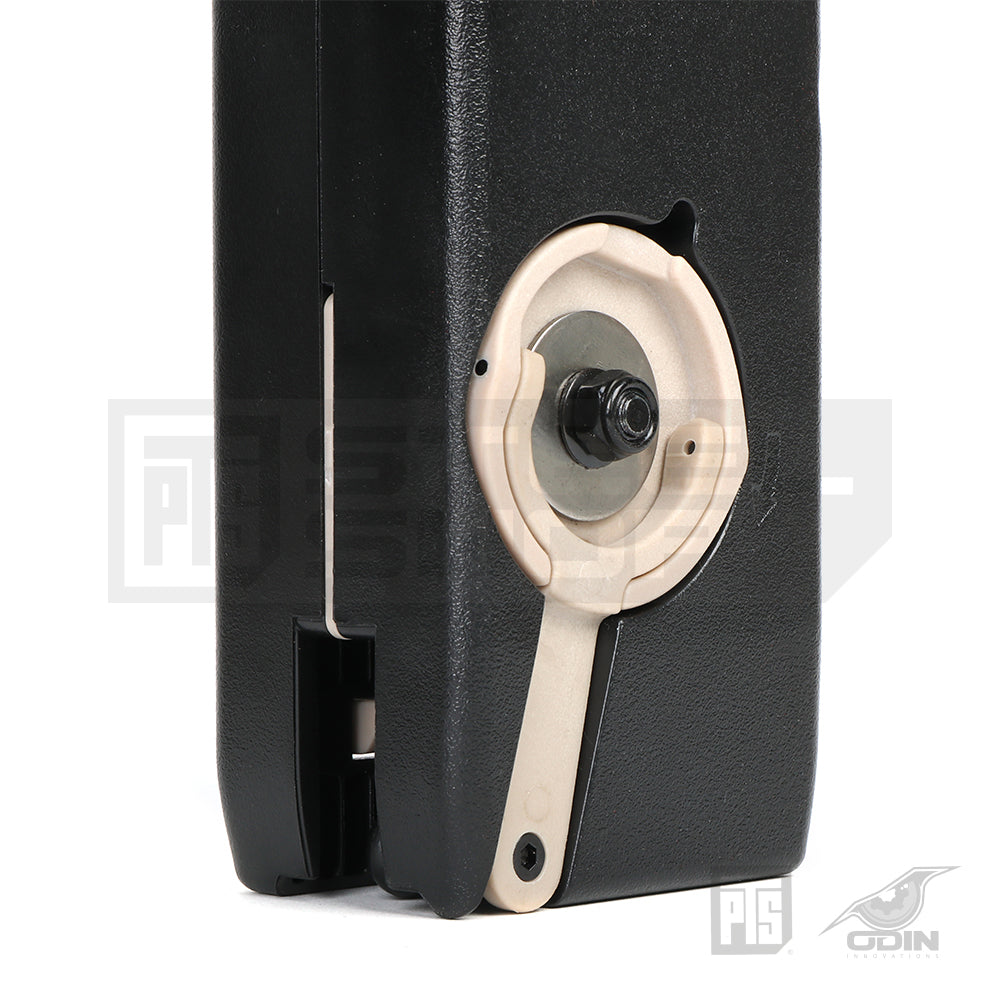 M12 Sidewinder Speed Loader
SKU: OD101450307
---
The M12 Sidewinder is an essential piece of gear for every airsoft player's kit. With the quick spin of a crank, almost any M4 mid-cap magazine can be fully loaded very rapidly. The compact size of the M12 Sidewinder perfectly fits inside any double M4 mag pouch to easily be carried onto the field. The capacity of this speed loader allows you to load six PTS EPM1 AEG (or twelve normal mid-caps) before needing to refill. Designed by an airsoft player for the players, the M12 Sidewinder is the last speed loader you'll ever need.
 The PTS version of the M12 Sidewinder has been specifically redesigned the internal components by increasing the strength and durability of the existing reinforced polymer internal parts. The Paddle Wheel's "teeth" and the bb's feed tube has been reinforced and restructured; this is optimized for use with the PTS EPM1 series such as EPM1 & EPM1-S. The o-ring-less nozzle reduces loading pressure and facilitates smoother feeding as usual.
Features:
High Capacity holdup to 1600 rounds
Compact size its perfectly inside any double M4/M16 mag pouch to easily be carried in to the field.
Fast Each revolution loads 12 BB
Specification:
Color: Black, Dark Earth,OD Green
Material: Reinforced Polymer
Dimensions 182 x 68 x 45 mm
Weight: 220g
Disclaimer: This product is for airsoft, training, and simulation purposes only. Utilizing Airsoft products improperly, including in real firearm applications, are potentially dangerous and may cause serious injury. PTS will not accept any responsibility orliability for misuse of this product.
M12 Sidewinder Speed Loader
Sale price

$47.10 USD
Regular price
Choose options