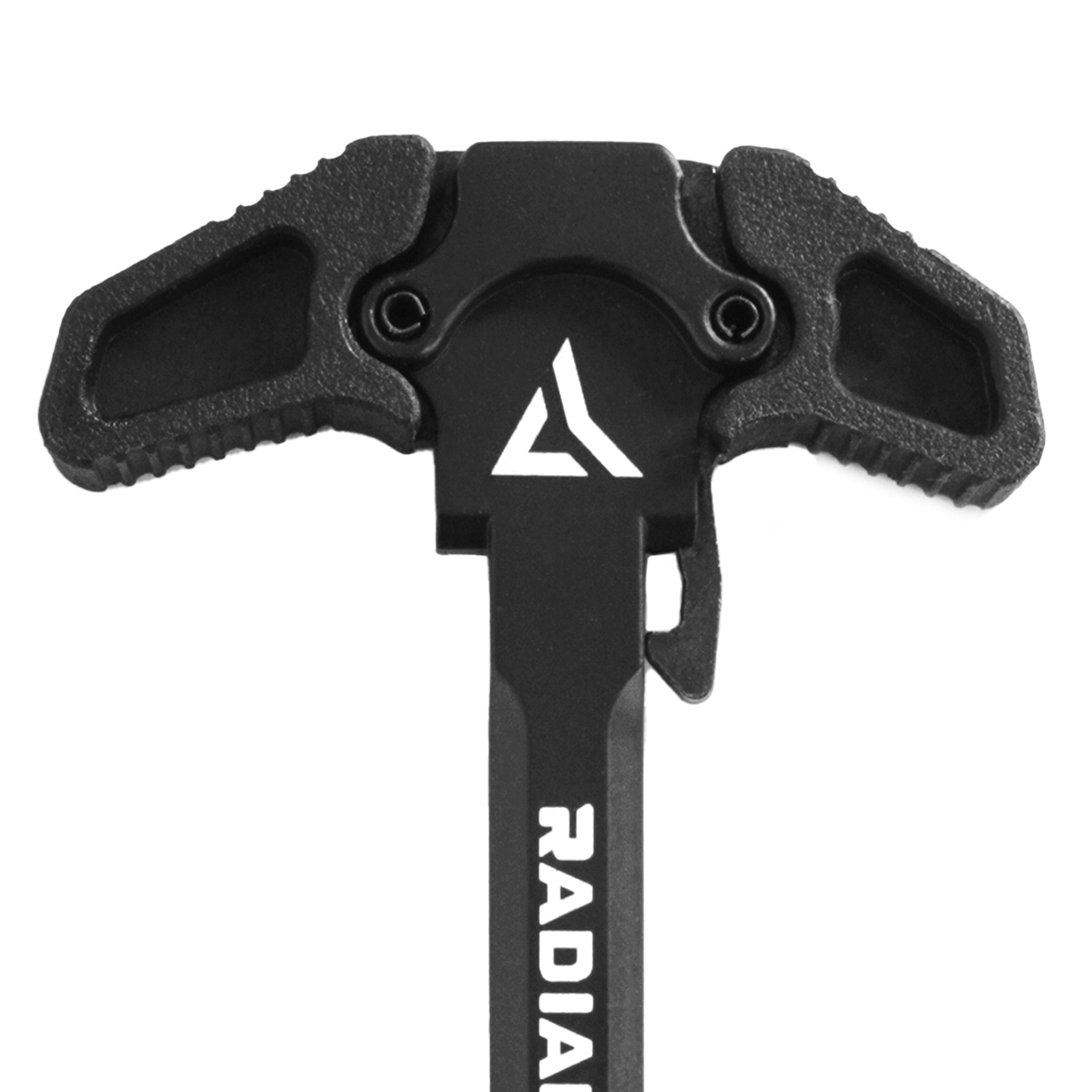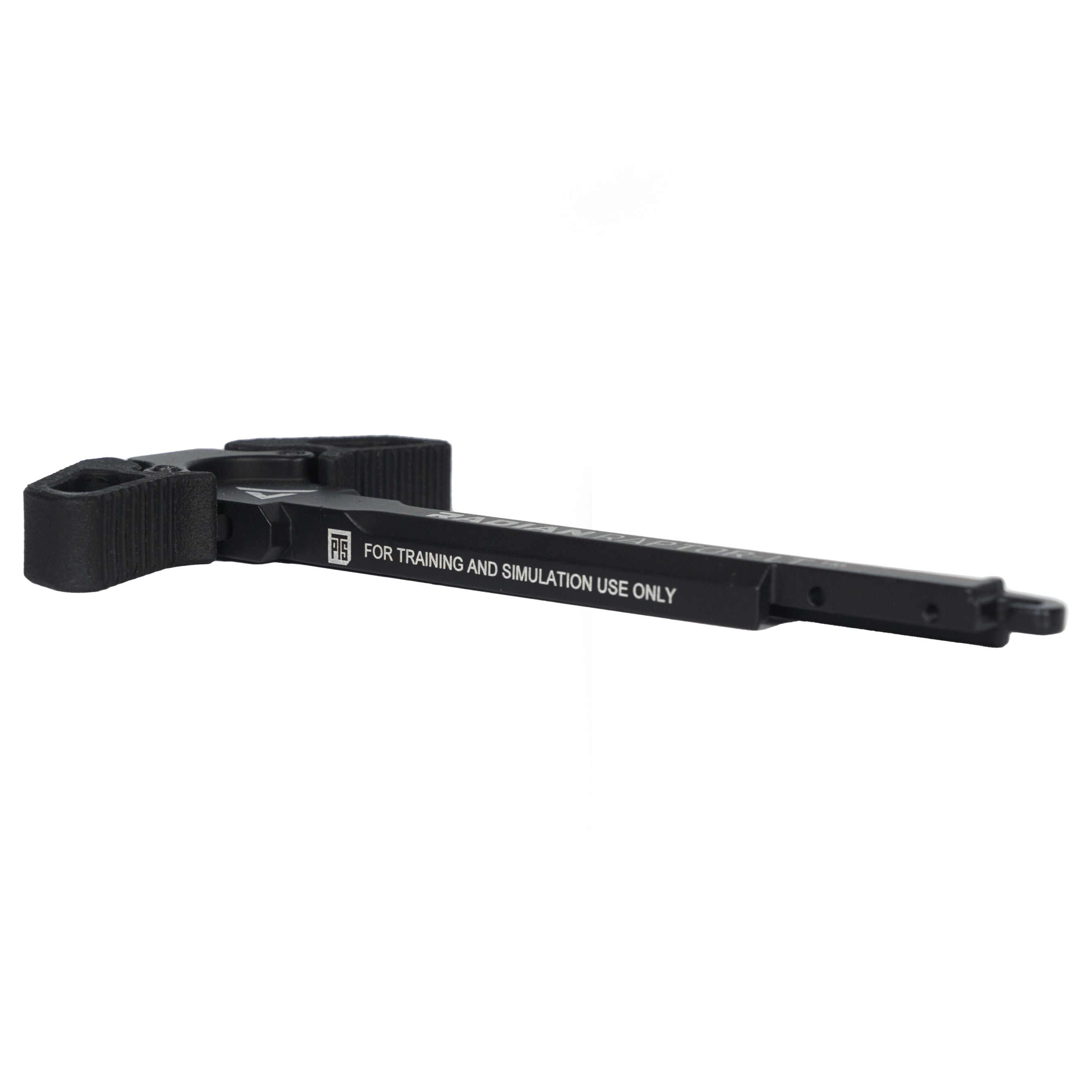 Raptor LT Ambidextrous Charging Handle For AEG or KWA/KSC ERG
SKU: RD014490307
---
The PTS Radian Raptor-LT™ Ambidextrous Charging Handle is the latest iteration of the revolutionary patented ambidextrous charging handle introduced by Radian Weapons several years ago. The charging handle shaft is made from die-cast aluminum and the wings' aluminum skeleton is over-molded with PTS's customary Reinforced Polymer for the ultimate combination of strength, weight, and durability. From rapid palm "blading" or finger thumb charges of the rifle, the motion is fluid and fast from either the strong or support side. It features a positive latch function that allows easy engagement from either side of the gun with either hand. The grip handle surfaces are serrated for positive grip control and the right side of the handle is slightly longer to clear the forward assist protrusion.
Features:
Zinc alloy handle with durable black finish
Steel latch over-molded with reinforced polymer
Ultimate combination of strength, weight, and durability
Ambidextrous manipulation
Longer right sided handle to clear forward assist
Specification:
Color – Black, Dark Earth, Red
Dimension – 122 x 66 x 10mm
Weight – 56g (approx.)
Material – Zinc & Steel Alloy & Reinforced Polymer
Compatibility – Tokyo Marui Style AR-15 AEG Airsoft, PTS KWA ERG
License: Radian Weapons logo and related brand names are trademarks of Radian Weapons in the United States and/or other countries and are used for airsoft replicas under exclusive worldwide license by PTS Syndicate, Ltd. www.ptssyndicate.com
Disclaimer: This product is for airsoft, training, and simulation purposes only. Utilizing Airsoft products improperly, including in real firearm applications, are potentially dangerous and may cause serious injury. PTS will not accept any responsibility or liability for misuse of this product.
Raptor LT Ambidextrous Charging Handle For AEG or KWA/KSC ERG
Sale price

$30.72 USD
Regular price
Choose options