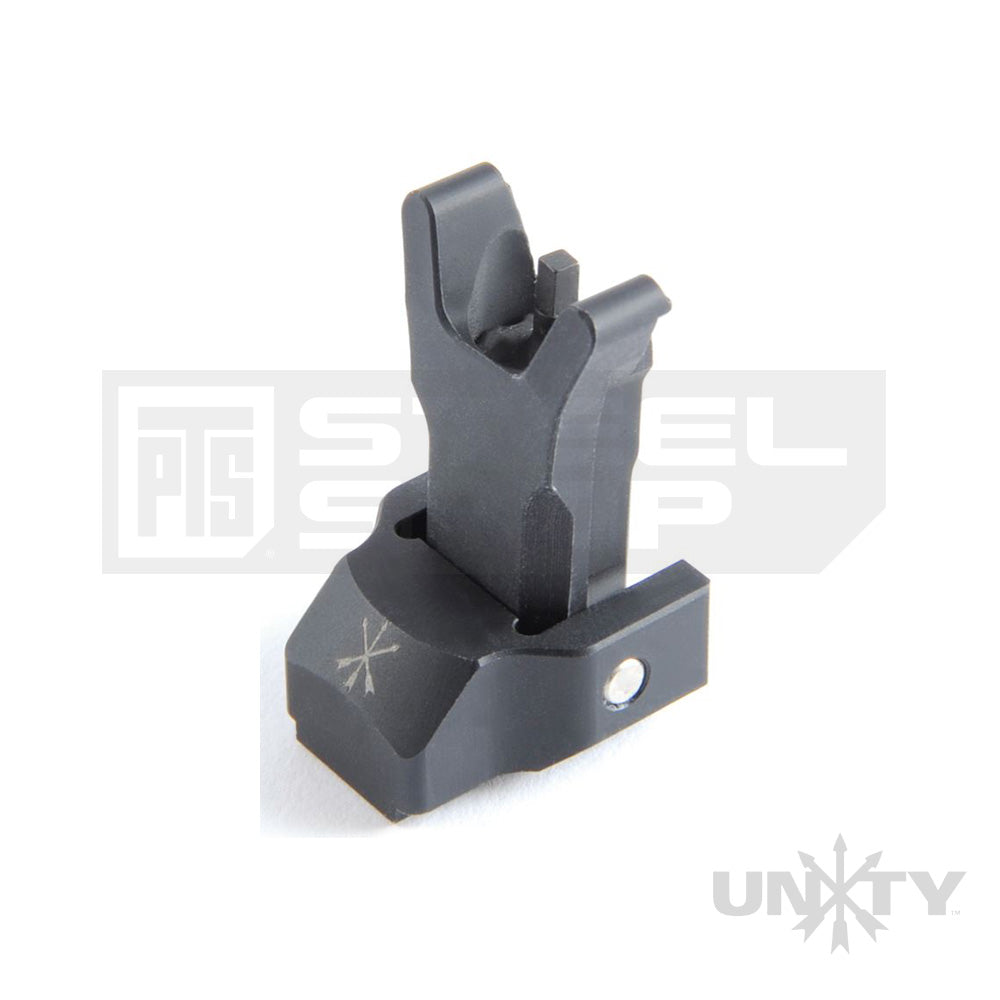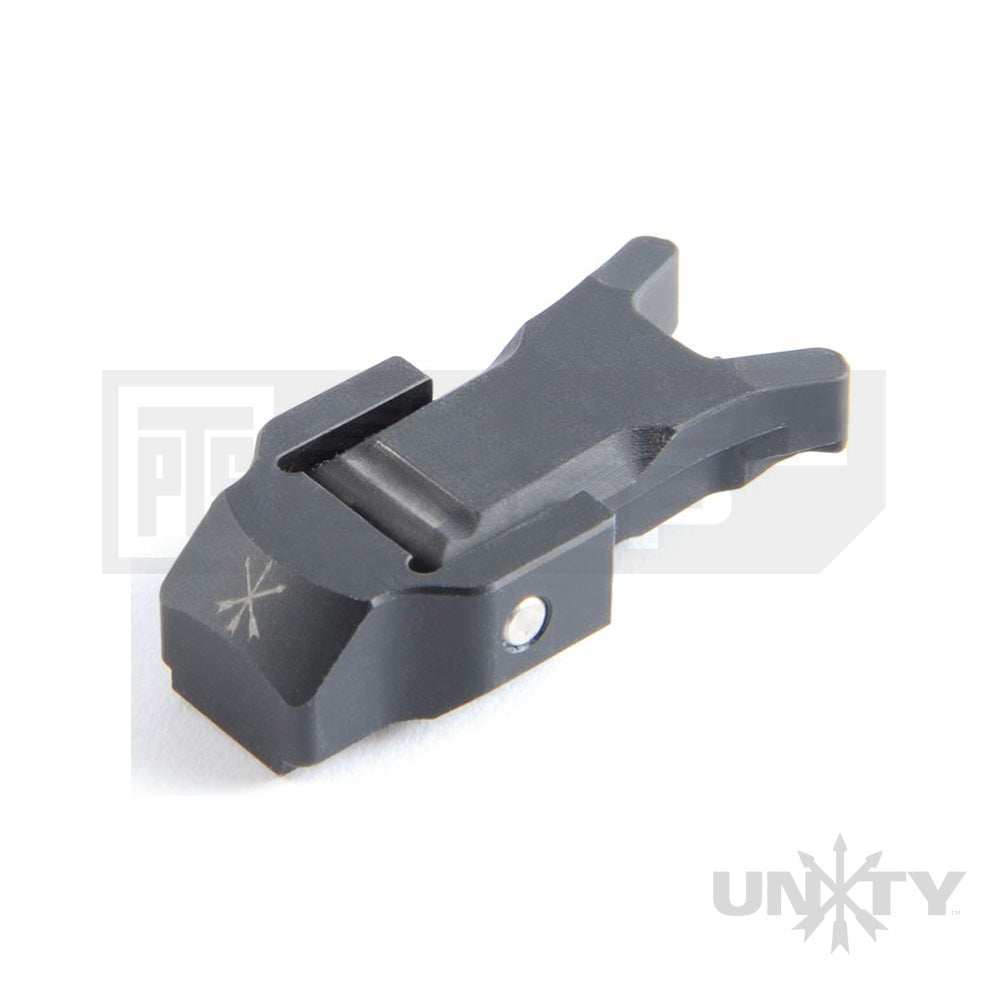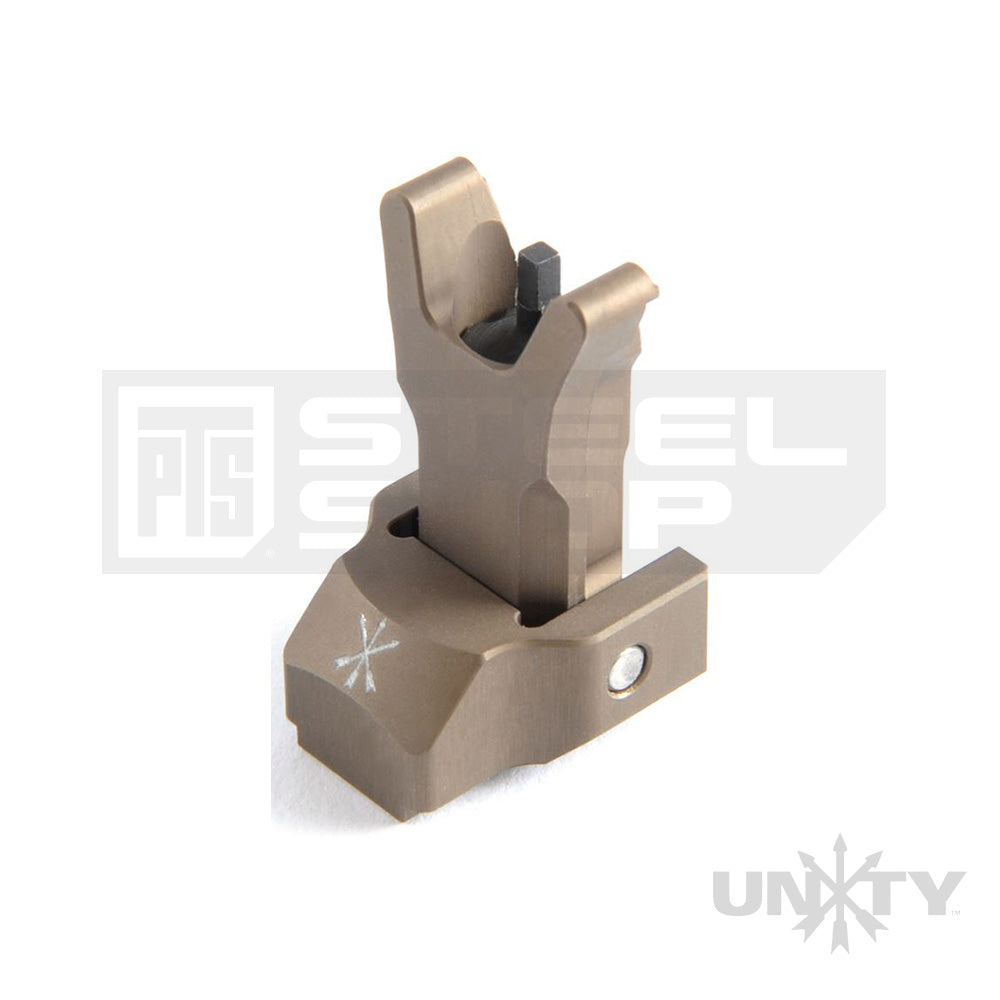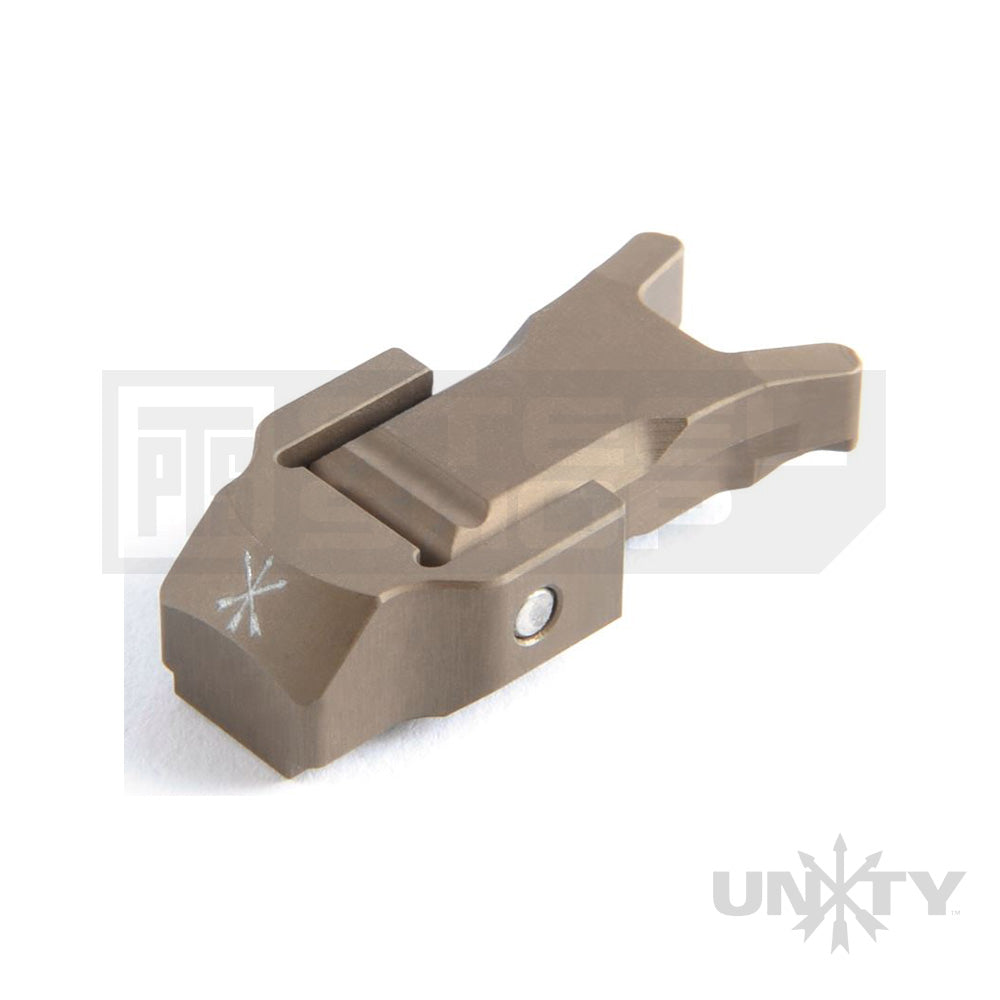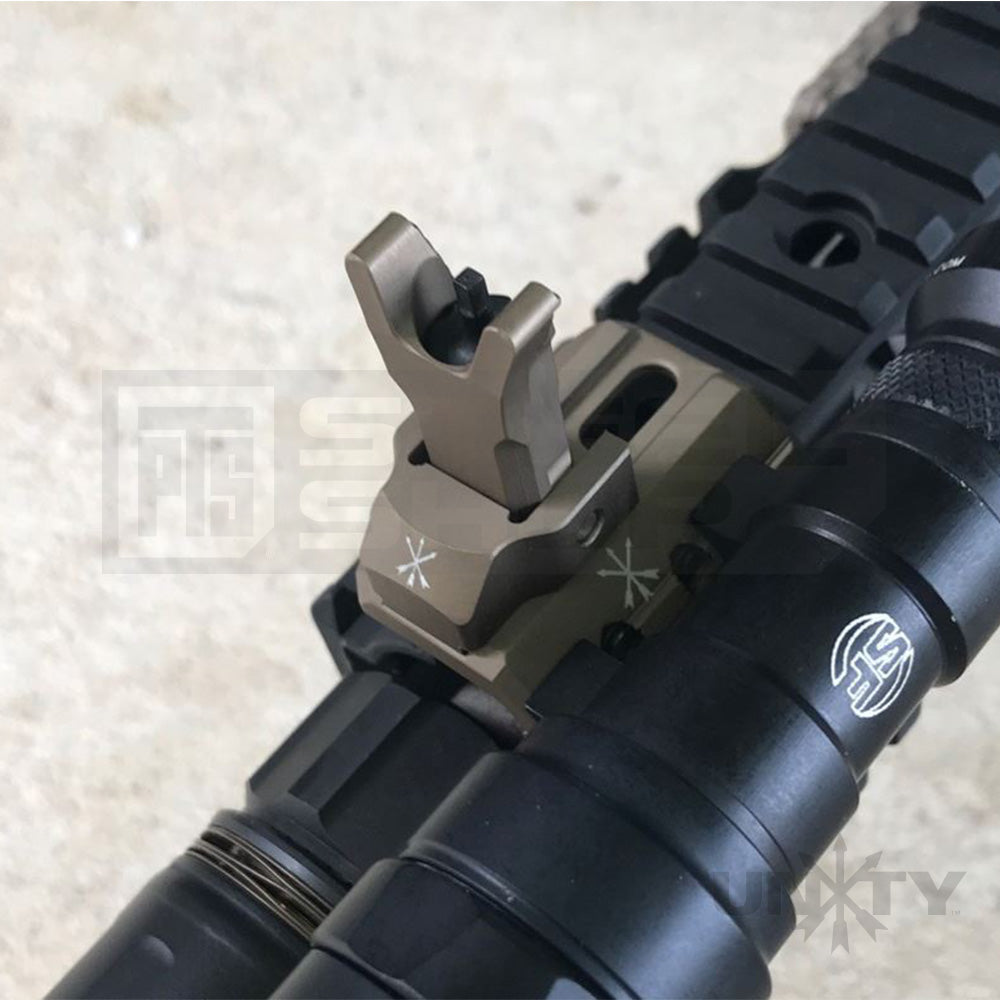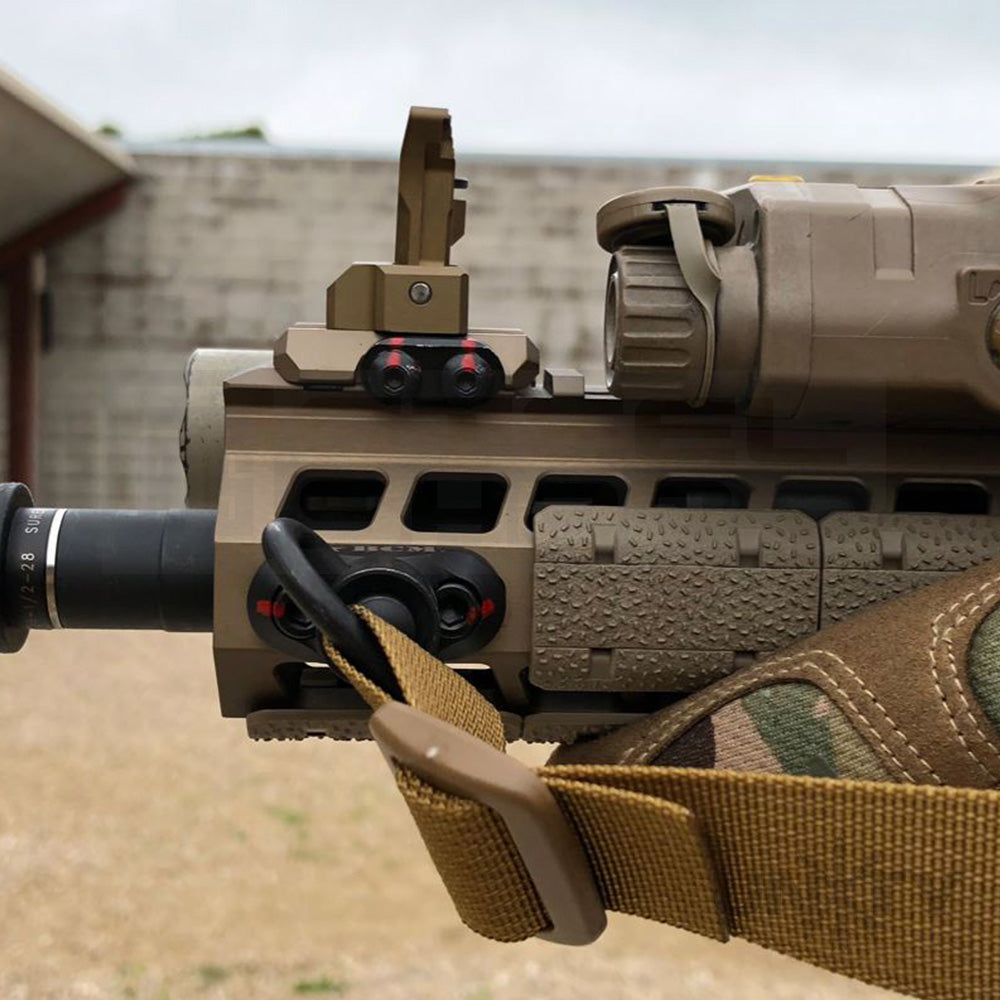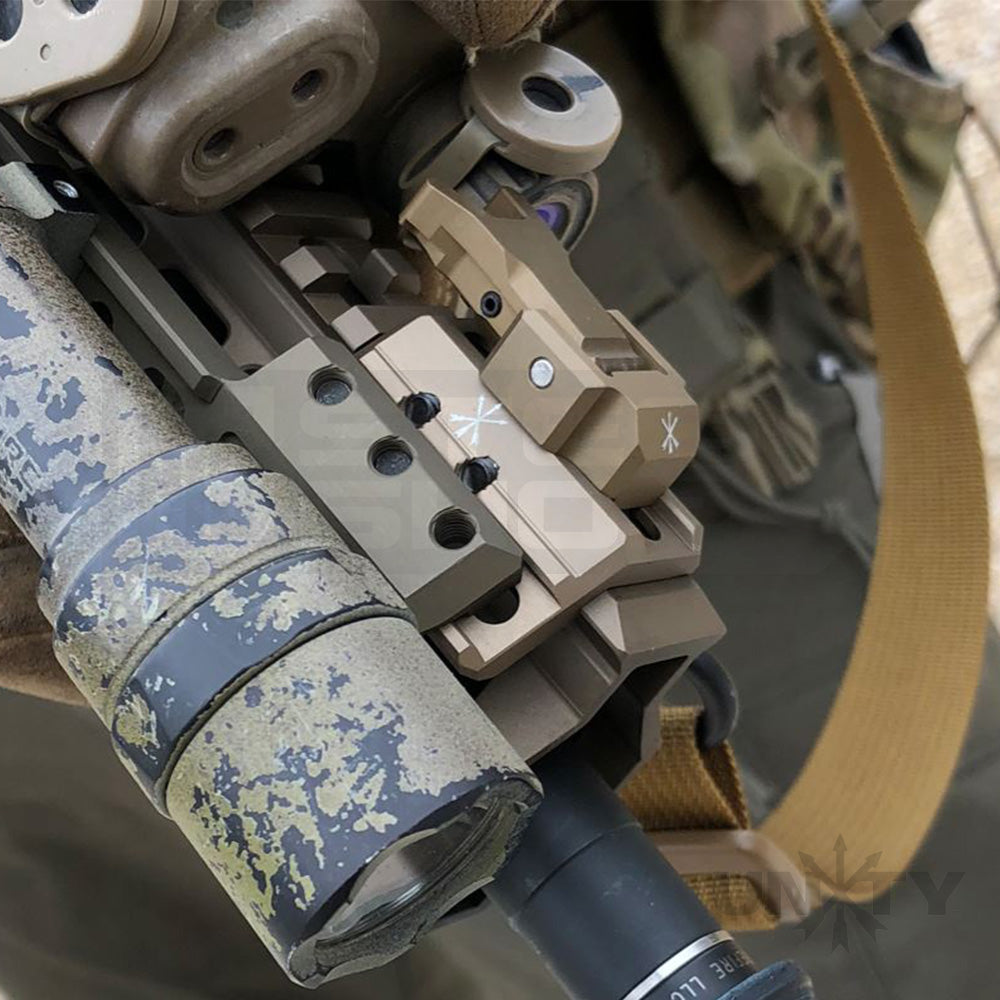 FUSION Backup Iron Sight - Folding
SKU: UT029190307
---
FUSION is a series of modular weapon mount components that provide users with a configurable solution for placing accessories such as lights and lasers. The system was originally developed as a means to help put weapon accessories in more advantageous positions when rail space was at a premium. It allows integration of industry-leading accessories from companies such as Surefire, Modlite Systems, Cloud Defense, Streamlight, and Steiner Optics. FUSION provides opportunity for making micro-adjustment to the placement of accessories, providing users one of the most customizable platforms for setting up a complete weapon system. FUSION attaches all components to the weapon at a single rail-grabber position, allowing for compact, repeatedly-familiar setups across a range of weapon platforms.

The FUSION Folding Front Sight provides a low-profile front iron sight option for those using the FUSION Micro Hub. When deployed, it stands at a regular "F" height and is compatible with standard rear BUIS from other manufacturers. The FUSION Folding Front Sight comes with a standard off-the-shelf M4 front sight post and is fully adjustable for elevation. Note: The FUSION Folding Front Sight requires the FUSION Micro Hub for attachment to a weapon.
 *NOTE* "FDE" is used throughout our catalog to reference a spectrum of colors that include tan, brown, bronze, earth, and everything in between. Due to the chemical process that takes place during Type III Hardcoat, the final finish can vary from part to part (even parts done in the same batch). Therefore, your "FDE" product may vary from other parts from UNITY and other companies and may vary from the photos shown online.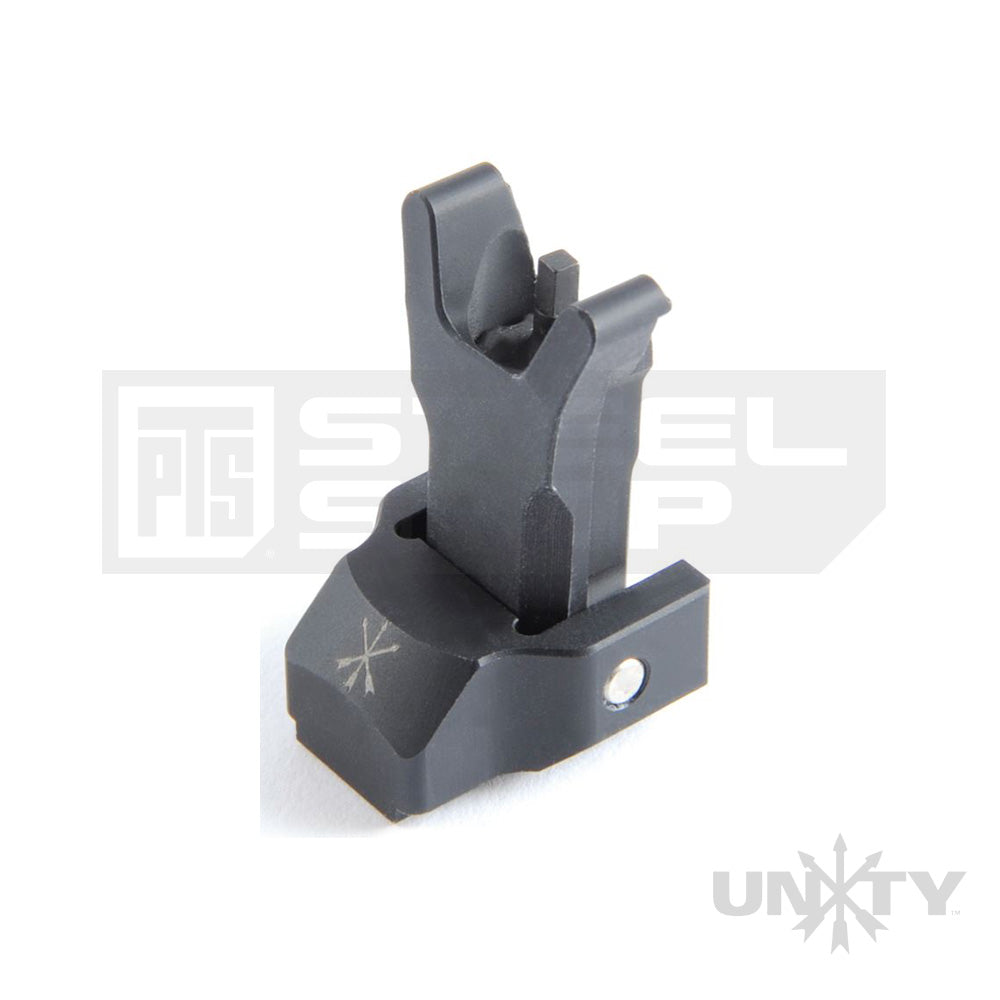 FUSION Backup Iron Sight - Folding
Sale price

$101.76 USD
Regular price
Choose options