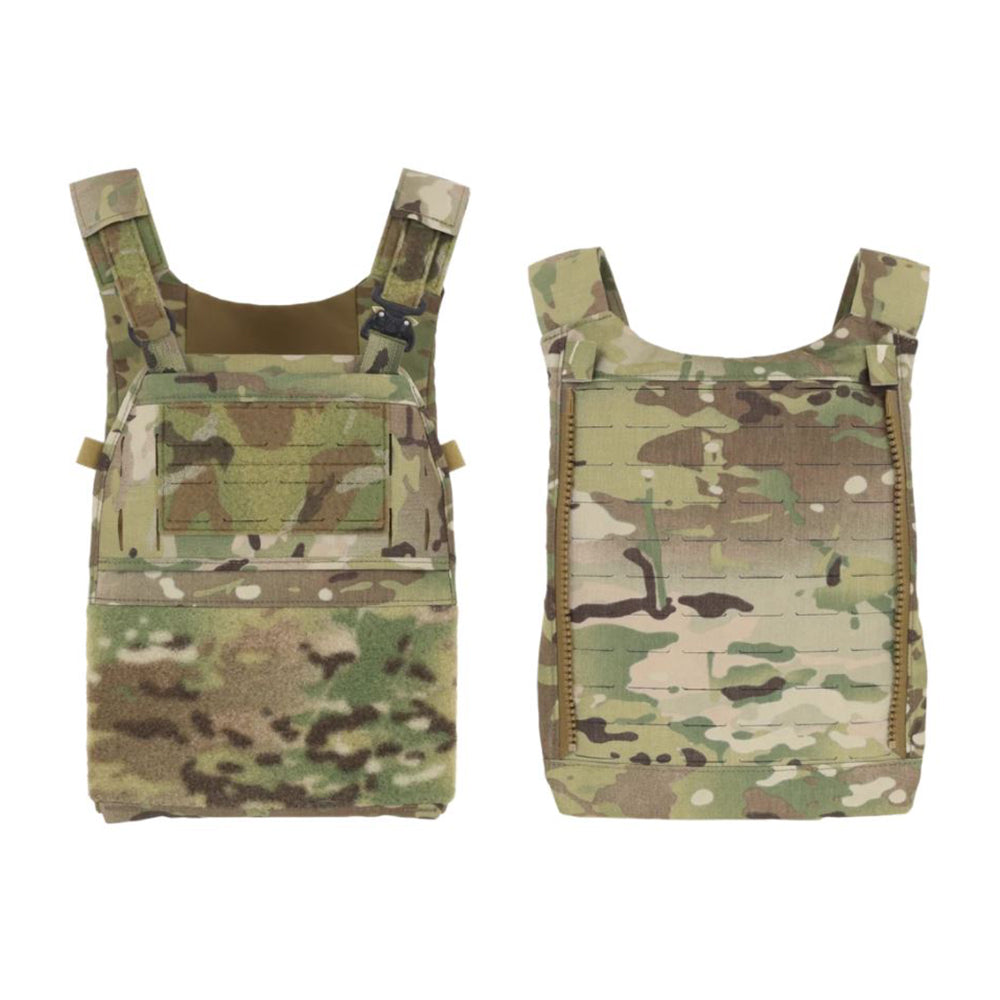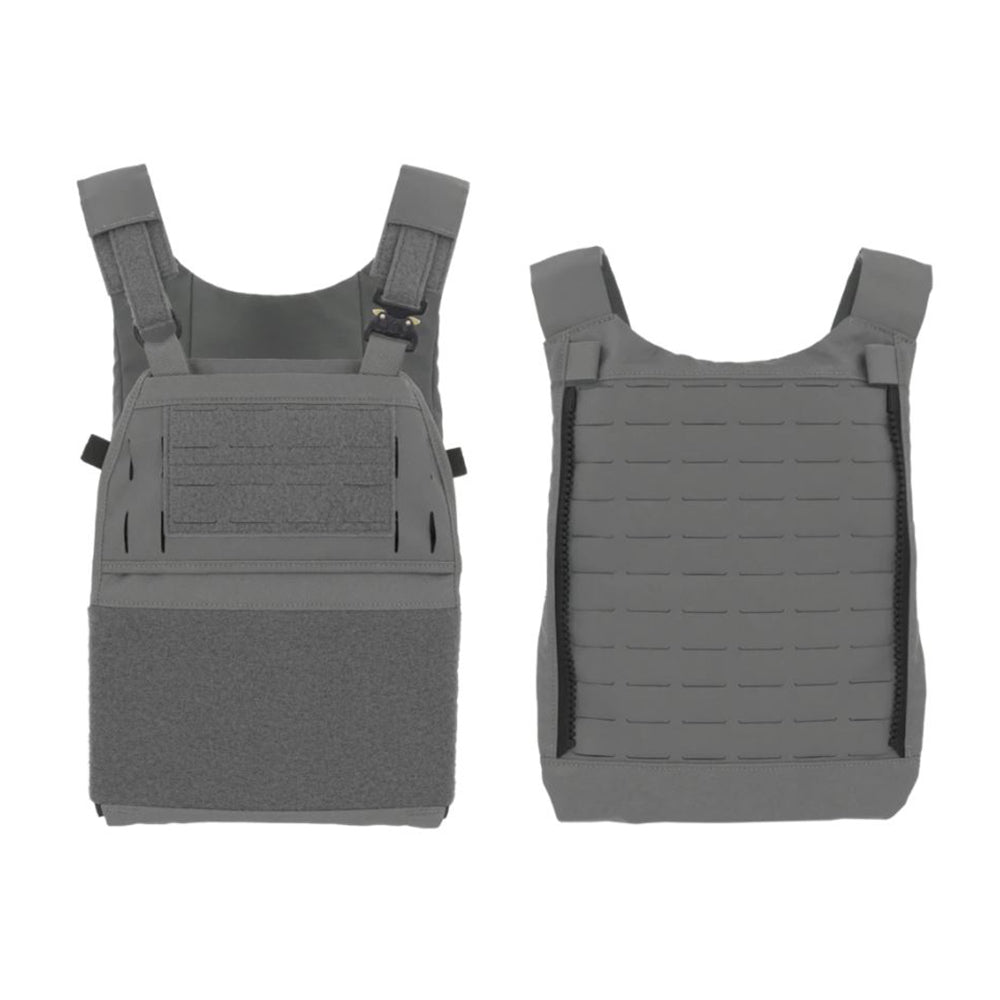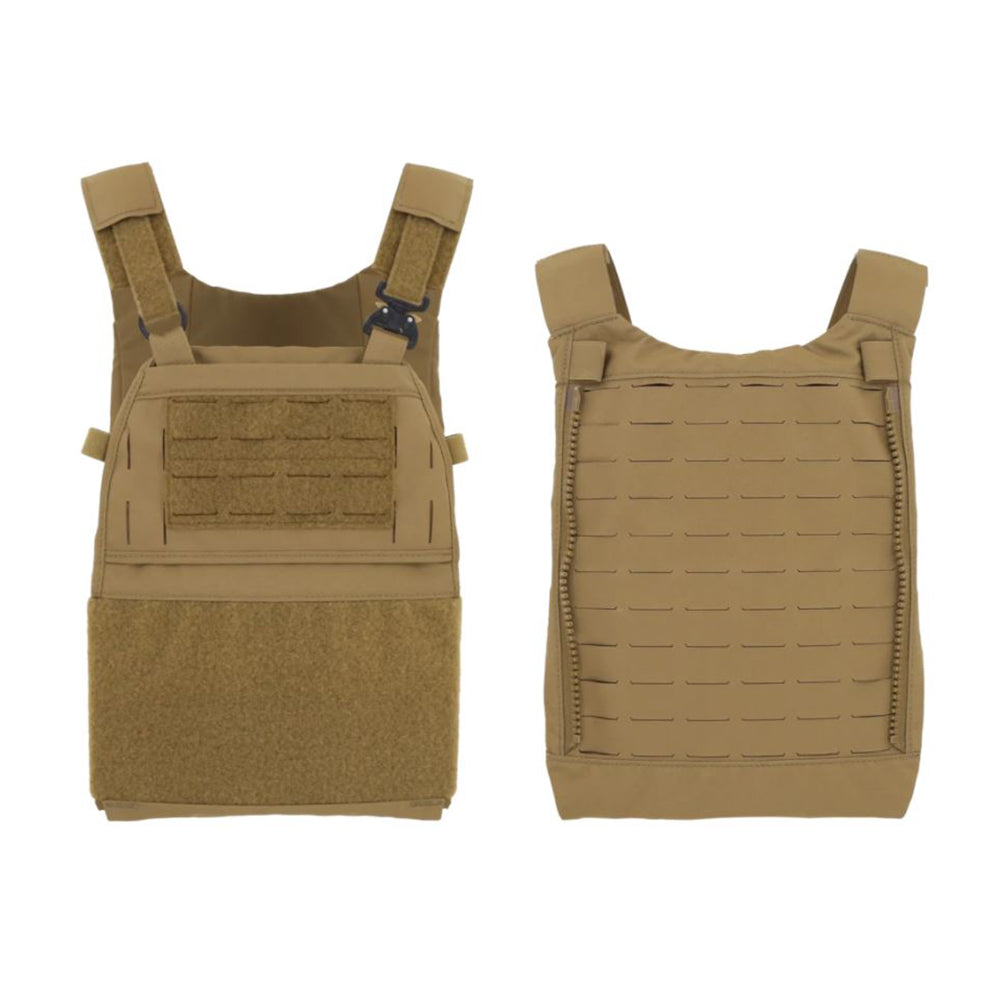 FCPC V5 Base
SKU: FC001533307
---
A decade-long pursuit of innovation has created the Ferro Concepts Plate Carrier (FCPC). It has maintained its status as the forefront of lightweight and adaptable plate carrier design. Largely because we just can't leave the special operations community alone. What you see here today is the FCPC V5. The first 4 were awesome, don't get us wrong - but we will constantly be leveling up whenever necessary.

DESIGN
Deliberate and precise pattern making to create a contoured framework for increased unity between the body and armor. These are fancy words to tell you that we know how the body moves AND we know how material moves. Combining that knowledge into the FCPC V5 makes it practically perfect with the potential to get better and better.

MATERIALS
Our 500D Cordura laminate was created to be able to take serious abuse in real-world environments. (Trader Joe Parking Lot on a Sunday Afternoon Purposefully used to replace conventional materials and construction allowing us to save weight and increase durability where it's needed.
To help address dimensional issues with modern armor options, we integrated Tweave Durastretch panels to allow for a wider range of armor plate fitment and retention. See We know what we are doing.

ADAPTABILITY
Working off our ADAPT philosophy, new and updated features have been added to increase versatility. The new zip-on back panel system, integrated into the rear plate pocket, allows quick and easy swap-out of ADAPT back panels. Laser-cut MOLLE rows remain for existing compatible products.
Building upon our pioneered concealed front flap attachment system, the updated front plate pocket contains concealed G-hook attachment points and provides low-profile integration of all ADAPT front flaps.
For optimal fit and function, the shoulder straps were designed to enable the user to customize the carrier to their preference with strap hardware that can be swapped from side to side and to other forms of preferred fastening.
For heightened mission efficiency and situational awareness, the built-in full-width admin pocket is accompanied with a laser-cut MOLLE panel to integrate modern mobile device platforms (such as ATAK) and associated accessories.
Check this out guys and gals! The size of the carrier has nothing to do with your shirt size but everything to do with the size of your armor plate. When choosing your plate carrier size, you will want to pick it to fit what armor you have. READ THIS to find out more.
SIZE MEDIUM FITS - MEDIUM SAPI, ESAPI, SWIMMER PLATE, 10"x12" up to 1012.251br> SIZE LARGE FITS - LARGE SAPI, ESAPI, SWIMMER PLATE up to 10.513.51br>
FEATURES:

FRONT PLATE BAG:

Strap hardware can be swapped to desired side
Includes 1 mini Cobra buckle (try not picture a cobra with a little belt on him.)
Includes 1 welded steel ring (One Ring to rule them all, One Ring to find them, One Ring to bring them all, and in the darkness bind them)
Additional strap hardware sold separately (Sold Separately; you need to take ownership and add the appropriate items to the cart.)
Full width chest administration pouch
Hidden G-Hook front flaps attachment points for Ferro Concepts front flaps
Laser cut laminate MOLLE on chest with Velcro
Vertical laser cut slots allows accessory attachment
Velcro comm routing loops -Loop Velcro for cummerbund attachment
Accommodates multiple plate dimensions with Tweave stretch plate pocket
Velcro plate pocket closure
REAR PLATE BAG:

Laser cut laminate MOLLE
Side zippers for Ferro Concepts Back Panels
Velcro cummerbund attachment under cummerbund flap
Elastic comm routing loops
Accommodates multiple plate dimensions with Tweave stretch plate pocket
Velcro plate pocket closure
Base only, no Benedict Cumberbatch, I mean cummerbund. NO CUMMERBUND. Pick your own
Compatible with all Ferro Concepts plate carrier accessories and components
Mission adaptable (Get creative, be safe!)
Made from 500D cordura and 500D Laminate
Made in the USA
Berry compliant
Wolf Grey available for MIL/LEO unit purchasing
Weight: Medium - 15.2 OZ
Weight: Large - 15.8 OZ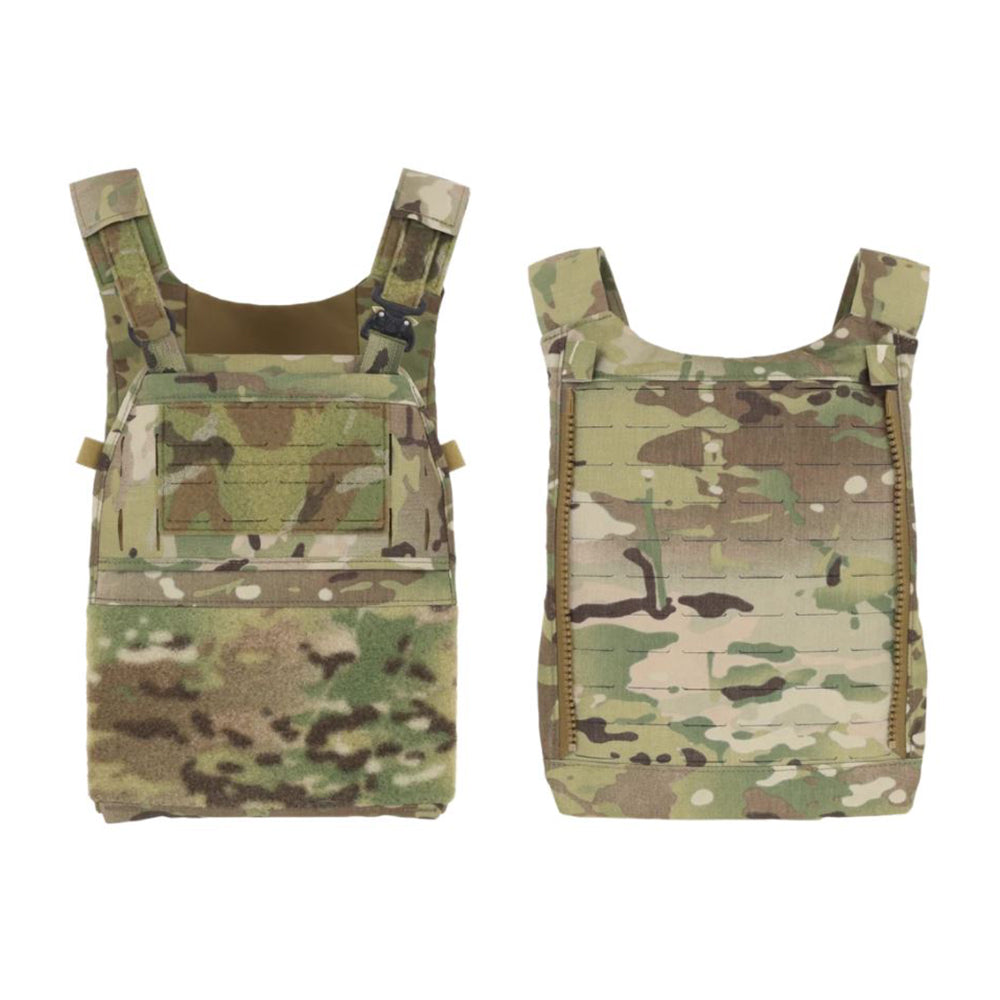 FCPC V5 Base
Sale price

$240.64 USD
Regular price

$300.80 USD
Choose options