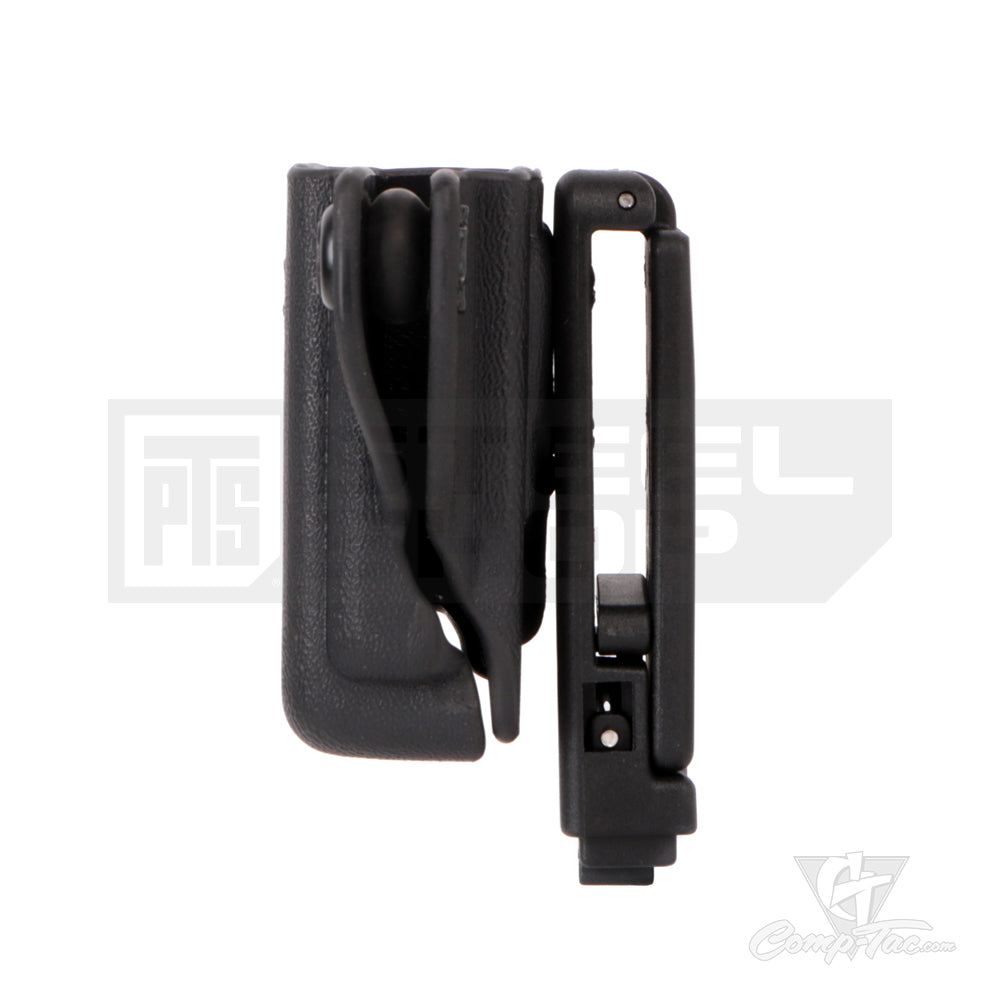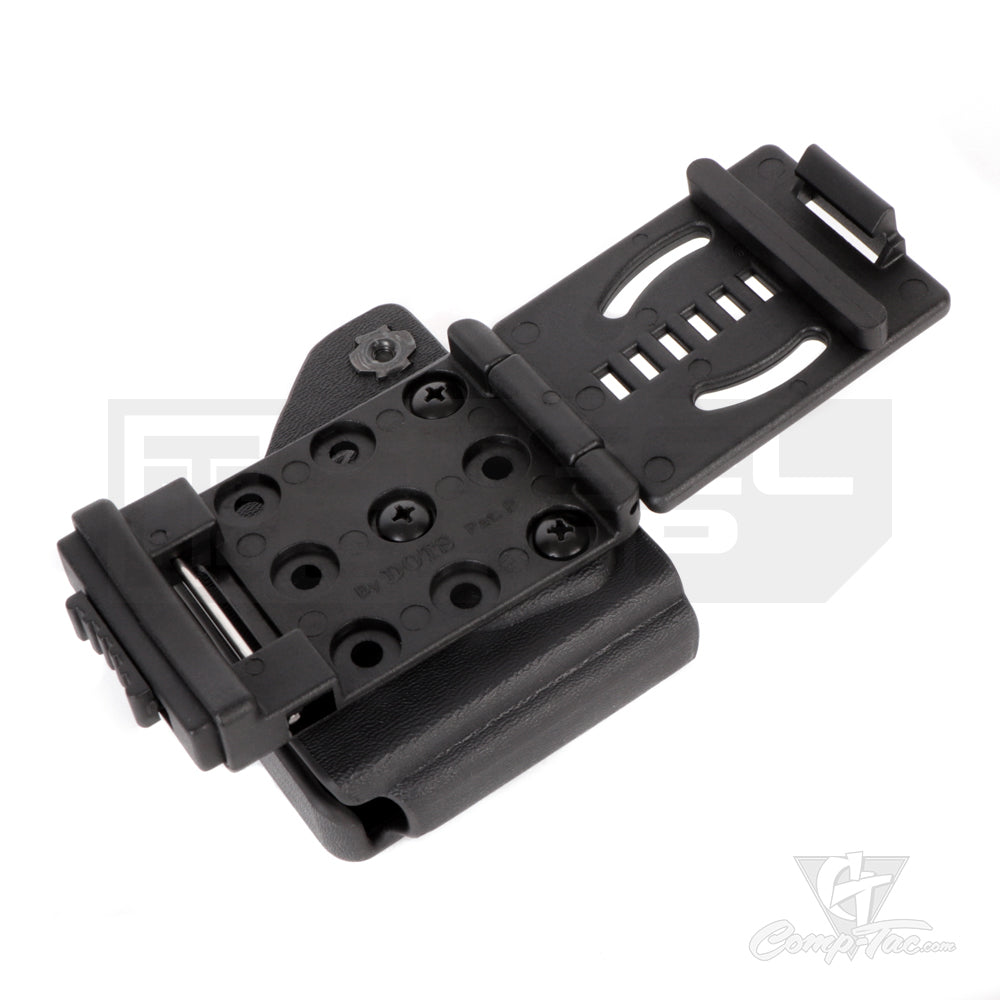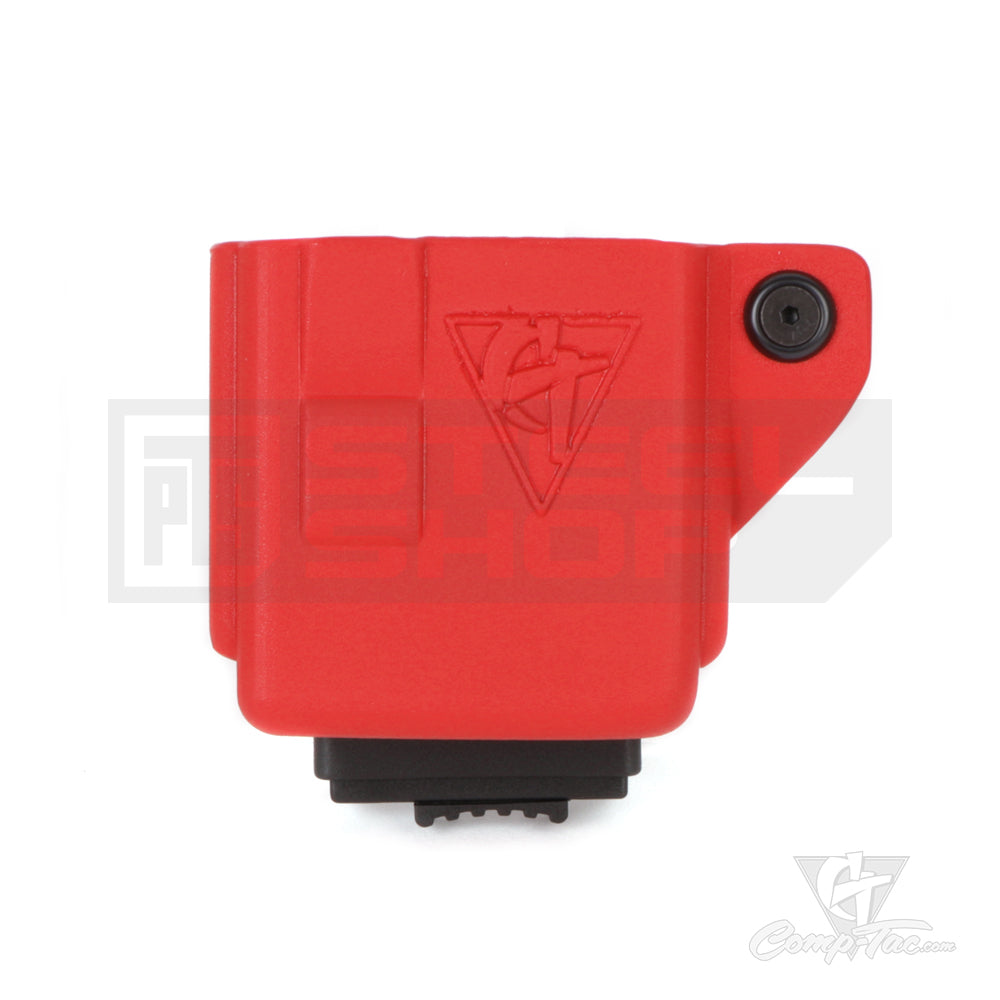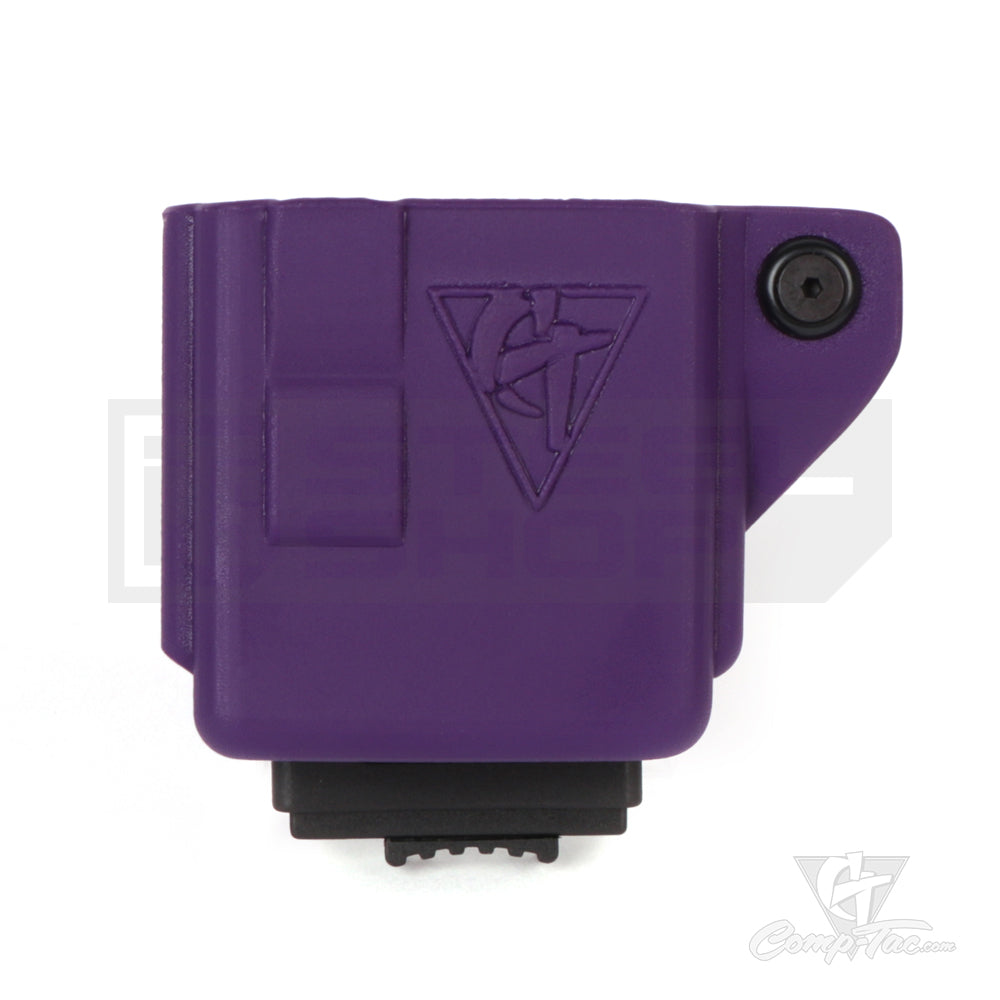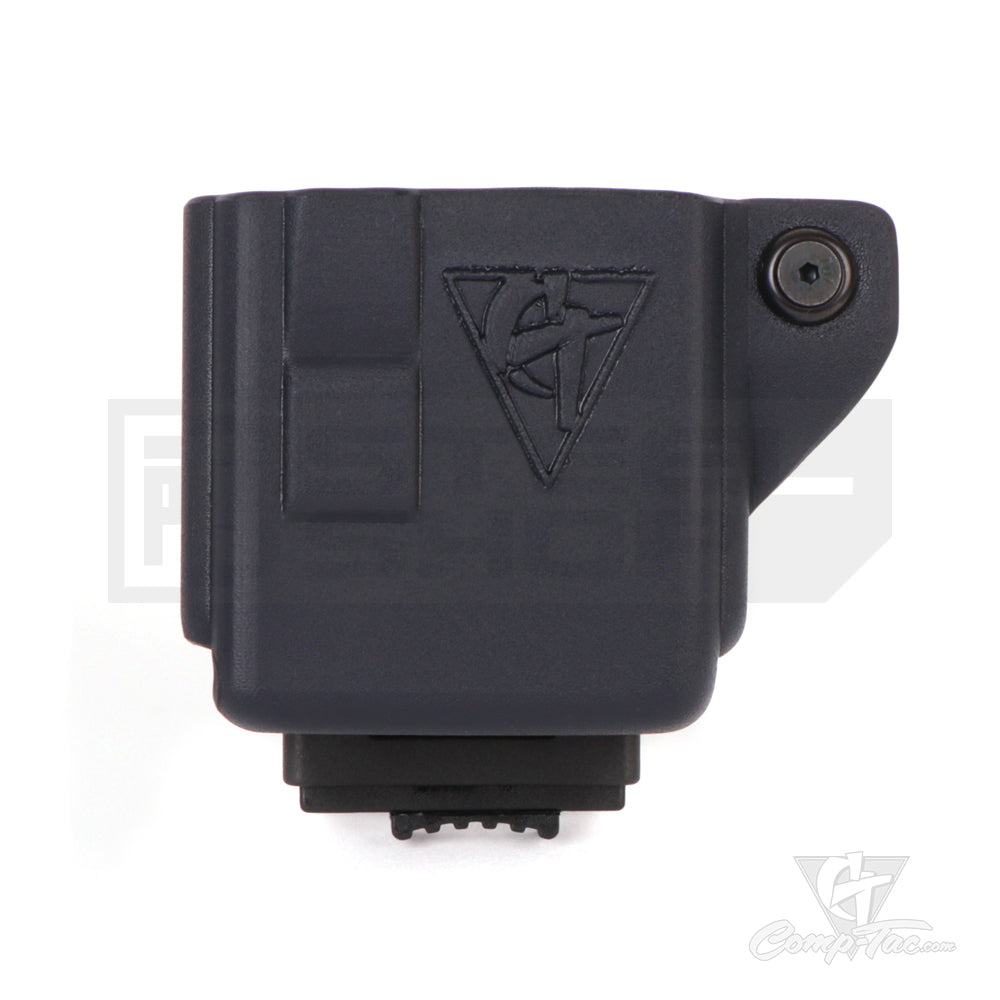 AR 556/223 Magazine Pouch
SKU: CT107530307
---
AR556/223 Mag Pouch- PLM are made of 100% Kydex for the smoothest, fastest draw. Perfect for 3 Gun Competitors or any shooter who would like to carry an additional magazine while at the range. The Push-Button Locking Mount (PLM) attaches to belts with a simple push of a button. It allows for the magazine pouch to be securely hooked on a variety of belt sizes up to 2.25" wide. The PLM offers the option to attach the AR556/223 Mag Pouch PLM to a belt, chest rig, drop leg. When attached the button slides horizontally to lock the mechanism. With 9 mounting holes, this magazine pouch has 270° cant adjustment. Mount can be adjusted in 1/4" increments from 1/4" to 2 and 1/4".
Features of the AR556/223 Mag Pouch PLM:

Magazine Bucket made of 100% aircraft-grade Kydex® providing smooth magazine release/insertion
Reversible Design allows the magazine to sit bullets facing rear or facing forward in the same magazine pouch
Retention Screw for Easy Adjustment
Mag pouch attaches to belt with Push-Button Locking Mount (PLM)
PLM fits belts widths of 1.5" to 2.25"
PLM can be opened on a hinge for easy attachment and removal from the belt
PLM mount locks closed for 100% security on belt
NOTE: These magazine pouches are reversible allowing the customer to carry their magazine with the bullets facing forward or rearward. If you order a Right Side Carry (Left handed Shooter) the retention screw will be toward the rear of the body when carried on the users right side.
AR 556/223 Magazine Pouch
Sale price

$53.76 USD
Regular price
Choose options