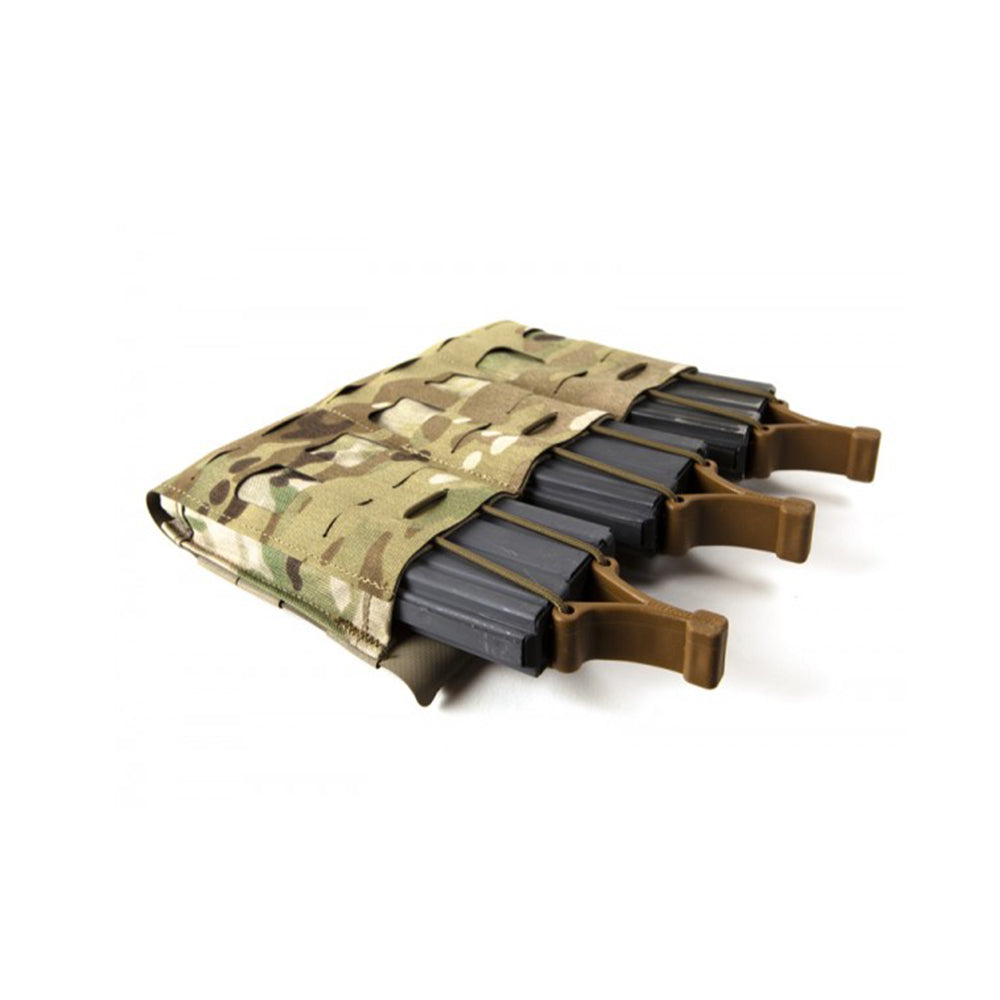 Mag NOW! Pouch
SKU: BF029530338
---
The Mag NOW! Pouch is an improved version of the classic "bungee pouch". This pouch is immediate access open-top magazine pouch that uses molded rubber "pull tabs" instead of sewn webbing used on traditional bungee pouches.
The molded tabs sit on the magazine in a consistent location every time, keeping the draw consistent and improving reloading speed. No longer will you have to fumble with undersized webbing tabs faced in random directions forcing you to look down to release a magazine.
The Mag NOW! Pouch is built with ULTRAcomp and has a MOLLEminus front, making it "stackable" with other MOLLE pouches. The Pouch is 6 MOLLE columns wide and mounts on any MOLLE platform and is perfectly sized to fit across an armor carrier such as the PLATEminus, PLATEminus 2, or LMAC.
The Mag NOW! comes in two sizes - a Single that holds one M4 magazine or a Triple that holds three M4 magazines. The tension and length of the bungee straps can be tightened or loosened by adjusting the knot on the backside.

**Magazines not included**
Applications
Single Mag NOW! Fits:

One M4 magazine (polymer or metal)
One AK74 Mag
One AK47 Mag
Triple Mag NOW! Fits:

Three M4 magazine (polymer or metal)
Three AK74 Mag
Three AK47 Mag
Choose options