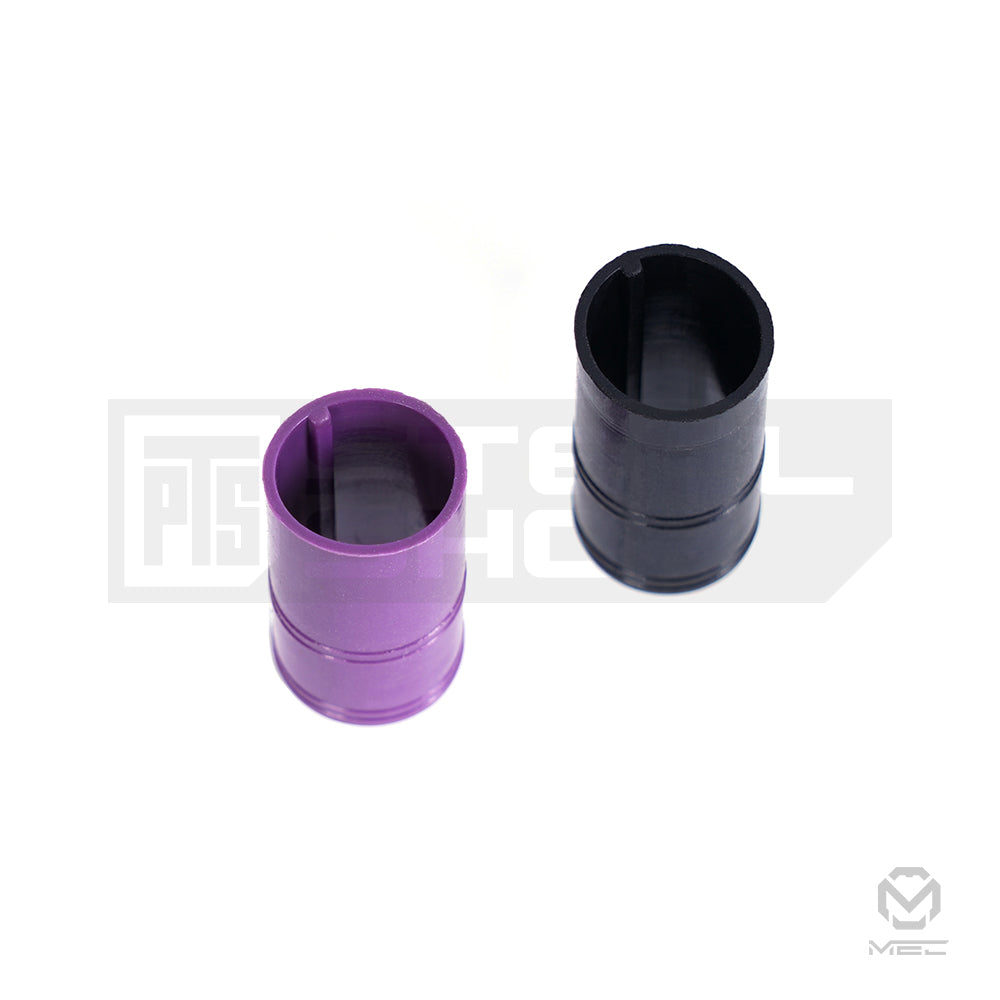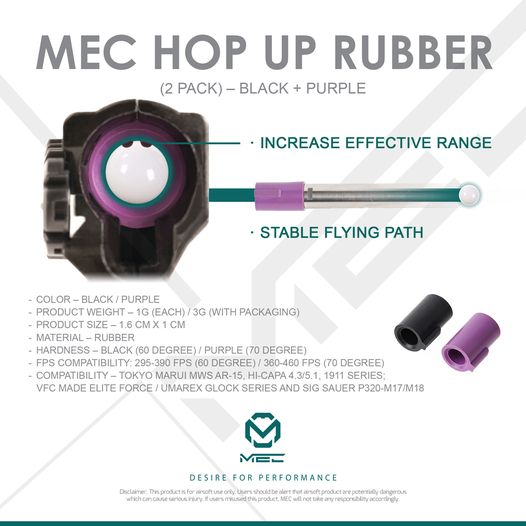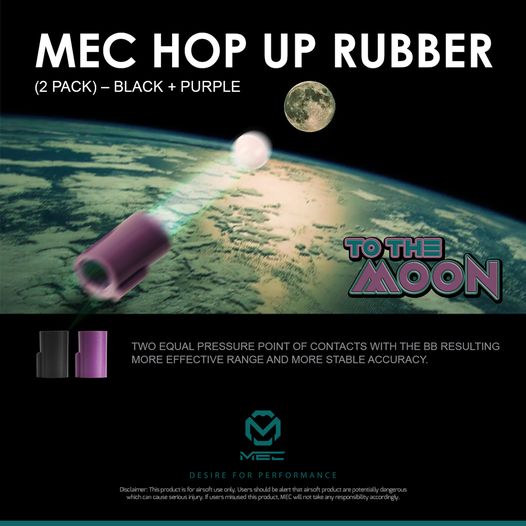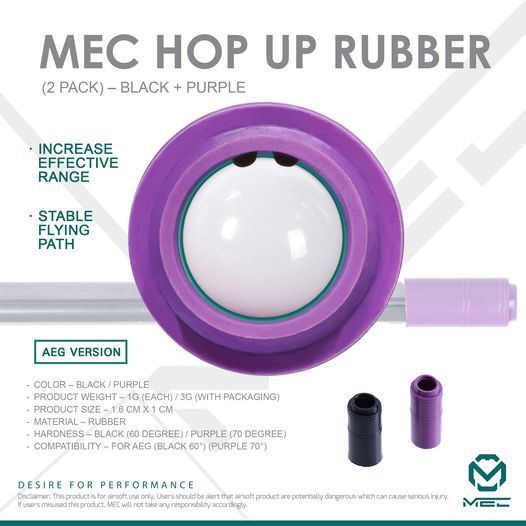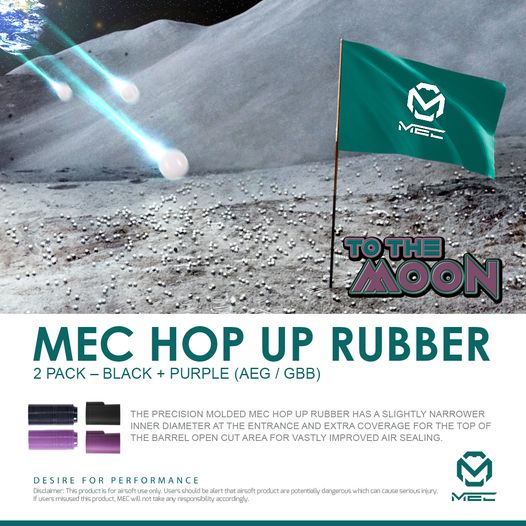 AEG Hop Up Rubber (2pack - Black + Purple)
SKU: ME112450300
---
The precision molded MEC Hop Up Rubber provides two equal pressure point of contact with the bb resulting more effective range and more stable accuracy.
The MEC Hop Up Rubbers are compatible with most AEG airsoft in the market
Two (2) hop-up rubbers are included. The black one (60 degrees) is suitable for use in cool/cold weather. The purple one (70 degrees) is suitable for use with heavier weights BB's.
Features:

Increase effective range
Better air sealing
Stable flying path

Compatibility:
Specification:

Color: Black / Purple
Product Weight: 1g (each) / 3g (with packaging)
Product Size: 1.6 cm x 1 cm
Material: Rubber
Hardness: Black (60 degree) / Purple (70 degree)
Manufacturer: MEC
Disclaimer: This product is for airsoft, training, and simulation purposes only. Utilizing Airsoft products improperly, including in real firearm applications, are potentially dangerous and may cause serious injury. PTS will not accept any responsibility or liability for misuse of this product.

AEG Hop Up Rubber (2pack - Black + Purple)
Sale price

$11.52 USD
Regular price
Choose options