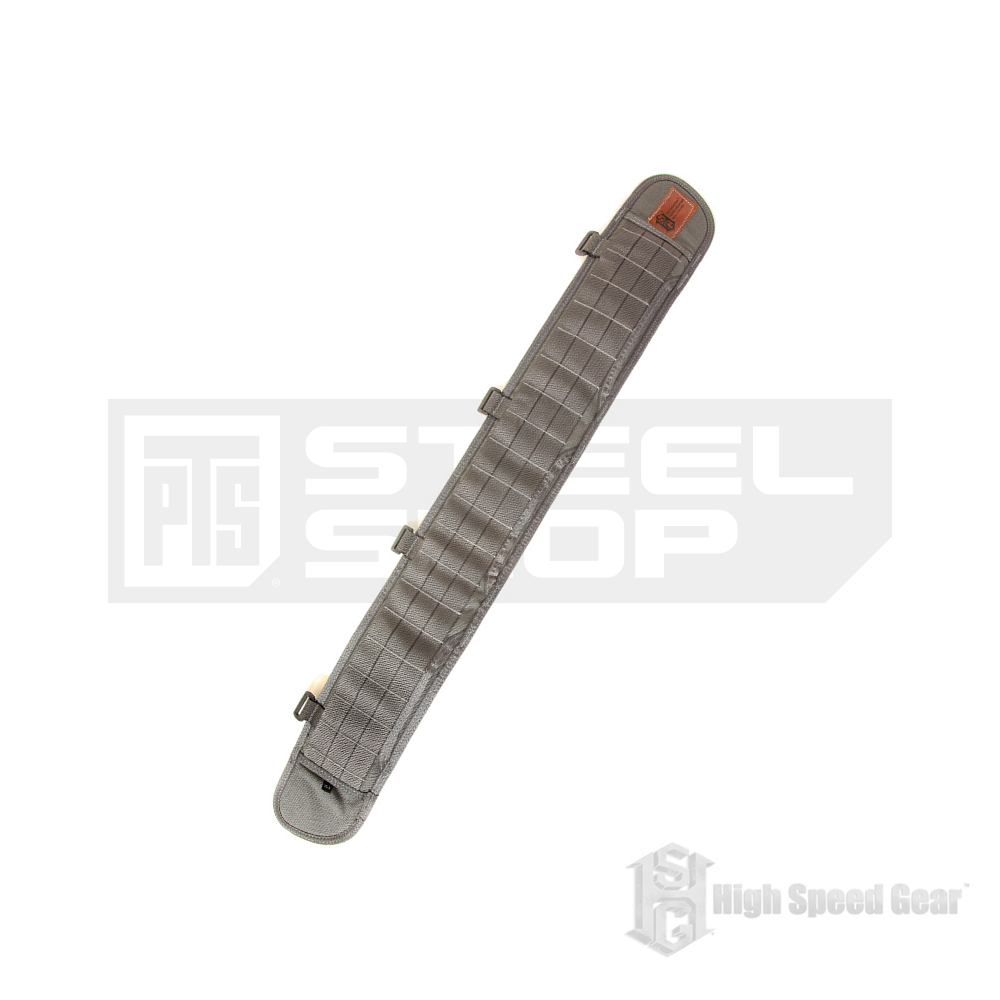 Sure-Grip Padded Belt
商品貨號 (SKU): HS013532307
---
This modular padded belt system is the next generation of the HSG padded belt family. All the performance of our original system, but at a lower weight and lower profile. Can be purchased as a stand alone sleeve or with a 1.5" cobra belt with inner velcro.
0.75" thick and 3.0" tall
Neoprene padding creates a "gel like comfort"
Adds a level of grip that is unlike any other low profile belt system on the market
Two access ports at 3 and 9 o'clock positions for the attachment of subloads like holsters and mag pouches directly to the interior belt
Assembled with a removable HPDE stiffener to add stability and to help install a Velcro lined interior belt
Available in 4 sizes:
Small = 30.5" end to end
Medium = 35.5" end to end
Large = 41.5" end to end
X-Large = 46" end to end
IF YOU WISH TO ORDER A 1.5" RIGGER BELT TO MATE WITH THE SLIM GRIP BELT, YOU MUST SELECT IT AS AN OPTION WHEN ORDERING. PLEASE BE CAREFUL AND DELIBERATE WHEN SELECTING THE SLIM GRIP SIZE VS. THE RIGGER BELT SIZE SELECTING THE SLIM-GRIP TM SIZE VS. THE RIGGER BELT SIZE TO ACCURATELY DETERMINE THE PROPER SIZE PADDED BELT, TAKE THESE STEPS. FIRST, DETERMINE THE SIZE GAP YOU WANT IN FRONT BETWEEN ENDS OF THE BELT. MOST PEOPLE WANT ABOUT 4 INCHES, BUT SOME LIKE THE BELT TO TOUCH OR EVEN OVERLAP. ONCE YOU HAVE THIS DECIDED, TAKE A TAPE MEASURE AROUND YOUR WAIST WHILE WEARING YOUR EVERYDAY BELT. FINALLY, SUBTRACT THE GAP YOU WANT FROM THE WAIST MEASUREMENT. ORDER THE PADDED BELT CLOSEST TO THIS FINAL MEASUREMENT. IF YOU CHOOSE THE 1.5\" COBRA BELT, YOU WILL NEED TO GO UP A FEW INCHES FROM YOUR STANDARD BELT SIZE TO ACCOMMODATE THE ADDED GIRTH CREATED BY PADDED BELT.
Below is the total length of the SGPB for sizing:
30.5" end to end - If you choose a Cobra belt for this Slim-GripTM, the smallest Cobra you should order is Medium
35.5" end to end - If you choose a Cobra belt for this Slim-GripTM, the smallest Cobra you should order is Large
41.5" end to end - If you choose a Cobra belt for this Slim-GripTM, the smallest Cobra you should order is XL
46" end to end - If you choose a Cobra belt for this Slim-GripTM, the smallest Cobra you should order is 2X
Sure-Grip Padded Belt
促銷價

$106.24 USD
原價
選擇選項