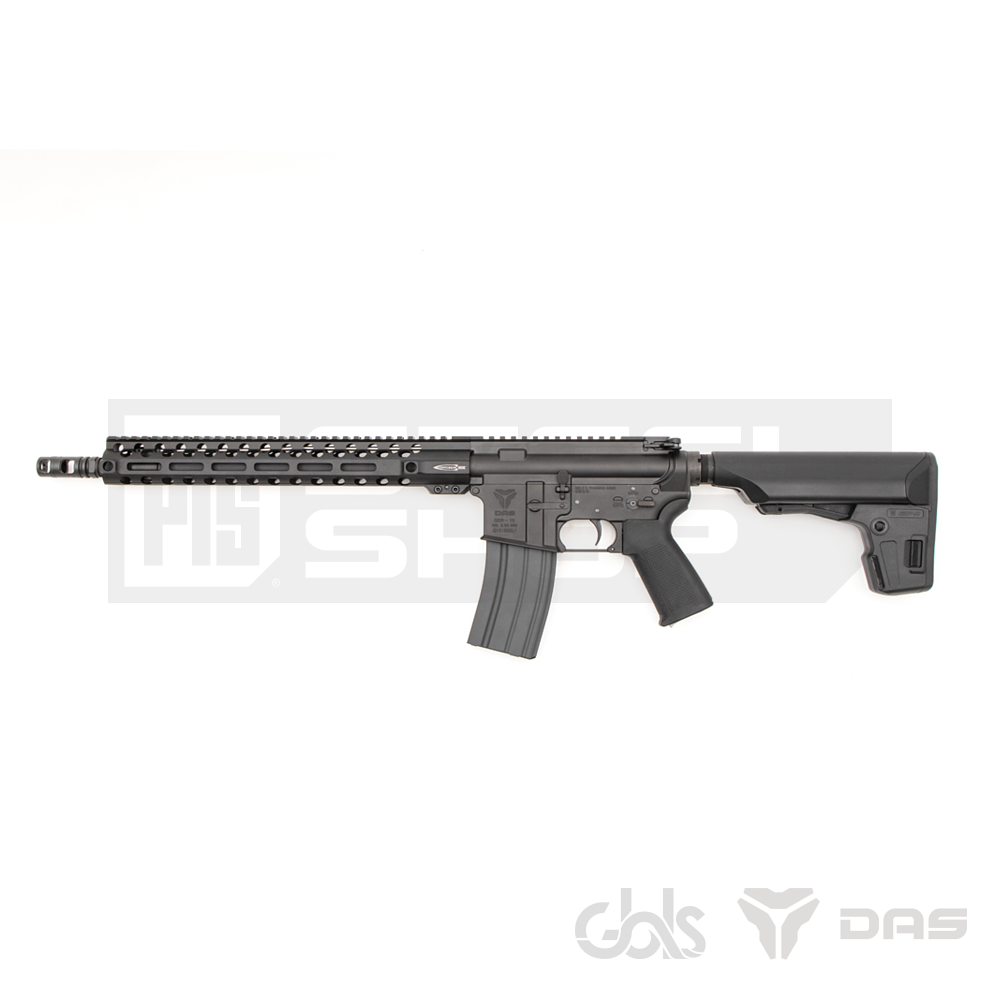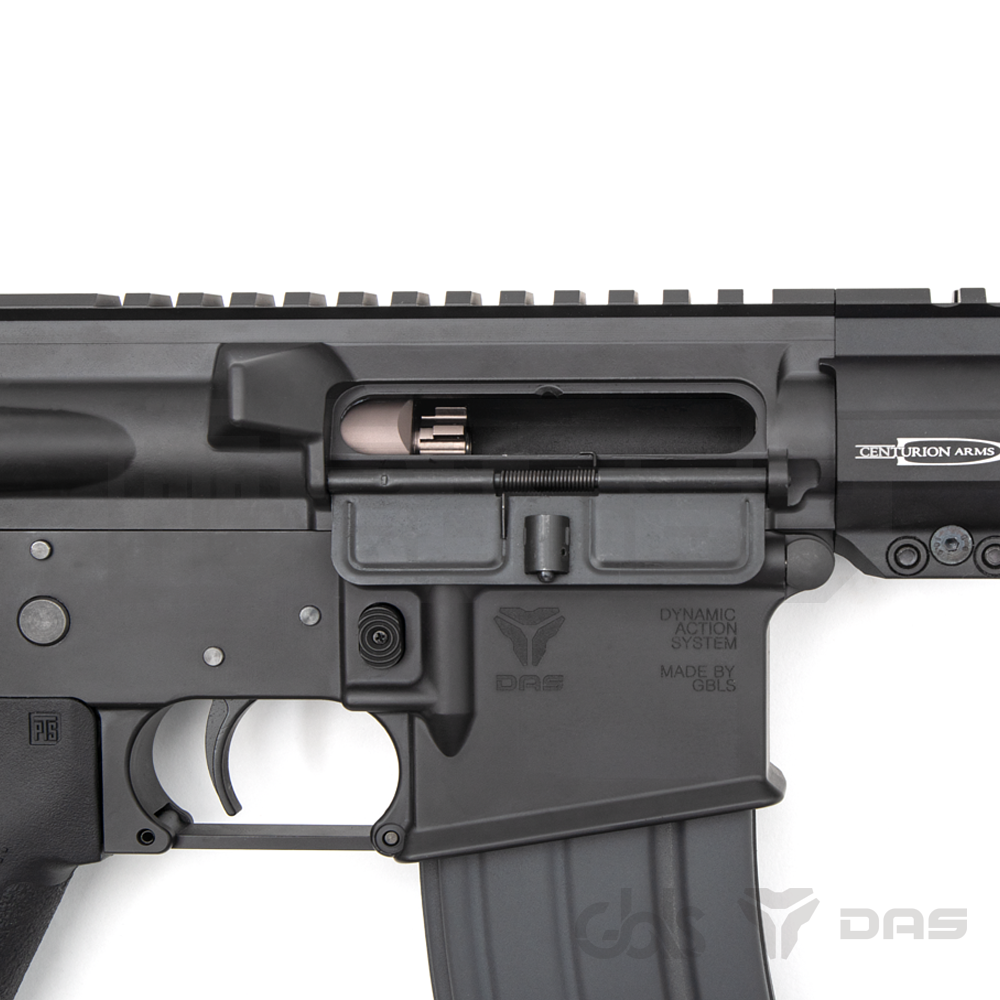 GBLS:

Airsoft has been around for more than 30 years but the technology only progressed by inches. We, as players, spend hundreds, if not thousands of dollars, purchasing gear in preparation for airsoft games, and yet we still play with antiquated airsoft guns. This really motivated me to pursue how I can make my beloved game more realistic.

Description:
DAS mechanically controls the movement of the bolt carrier to achieve the same stroke as a real gun. DAS should be used in the same sequence of a real gun in order to fire consisting of the following steps: pull back the bolt carrier, check the chamber, advance the bolt carrier forward, and set to single-fire. In a game that creates an environment similar to a real battlefield, everybody wonders what gun to utilize. In the well-decorated game field, what product can shine brightly out of the various real equipment that you have equipped. Without hesitation, the answer is DAS.

Features:

The most realistic AR platform AEG.
Realization of a real gun's mechanism.
Recoil kick by real-sized BCG action.
DAS's hop up system with 6.04 AEG type hop-up bucking inner barrel.
High shooting performance in any weather and temperature.
Cerakoteblack receiver
CNC Machined from Aluminium
PTS Centurion Arms CMR Rail 13(M-LOK) - lightweight, robust, free-float rail with M-LOK mounting system
EP Grip (EPG) Conventional M4 grip with improved ergonomics and aggressive 360 texturing.
EP Stock (EPS) a simple yet highly functional collapsible polymer stock. Features unique cheek welds that are both comfortable and practical with storage compartments for tools and utilities.
PTS Griffin Armament M4SD Muzzle Brake (Hong Kong Edition)
Rear Wired with Mosfet & Fuse Protection & Li-Po Ready Can handle the power of 11.1v Li-Po batteries. (7.4V, 14.2V Li-Po Batteries will not work on this model)
Specification:

Color: Cerakote black finished body
Dimension: 808 mm (stock retracted), 873mm (stock extended)
Weight: 3 KG (Approx.)
Hop-Up Adjustable
Magazine Capacity 60 rounds (DAS's magazine)
Power Source Proprietorial Mechanical System of DAS
Shooting Modes Safe / Semi Auto / Full Auto
Outer Barrel Length 14.5br
Inner Barrel Length - 363mm 6.04
Rate of Fire ~13 RPS
Velocity ~350FPS (Hong Kong)
Energy Output ~1.3 Joules
Power Li-Po 11.1v battery (Battery not included)
Recommend using 11.1V, 25C Li-Po Battery.
Disclaimer: This product is for airsoft, training, and simulation purposes only. Utilizing Airsoft products improperly, including in real firearm applications, are potentially dangerous and may cause serious injury. PTS will not accept any responsibility or liability for misuse of this product.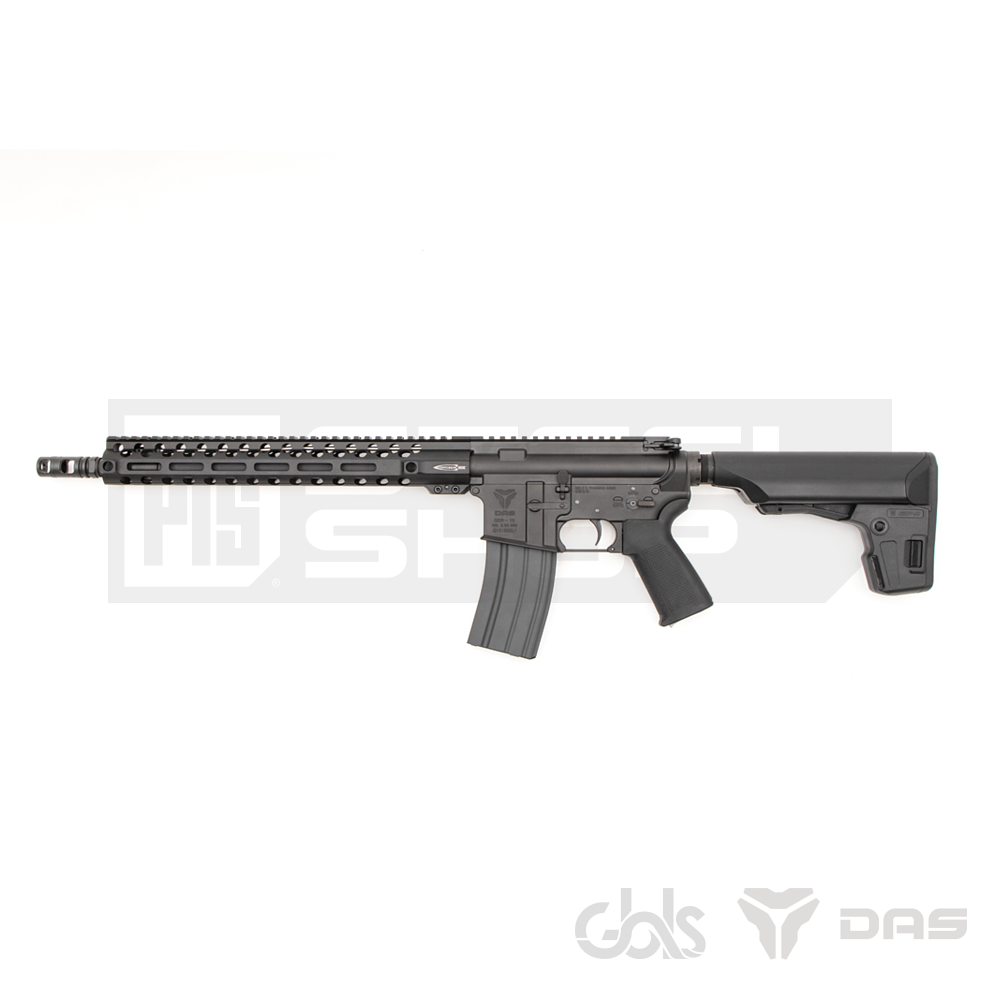 DAS GDR-15 (Completed Gun)
促銷價

$1,126.40 USD
原價

$1,792.00 USD
選擇選項