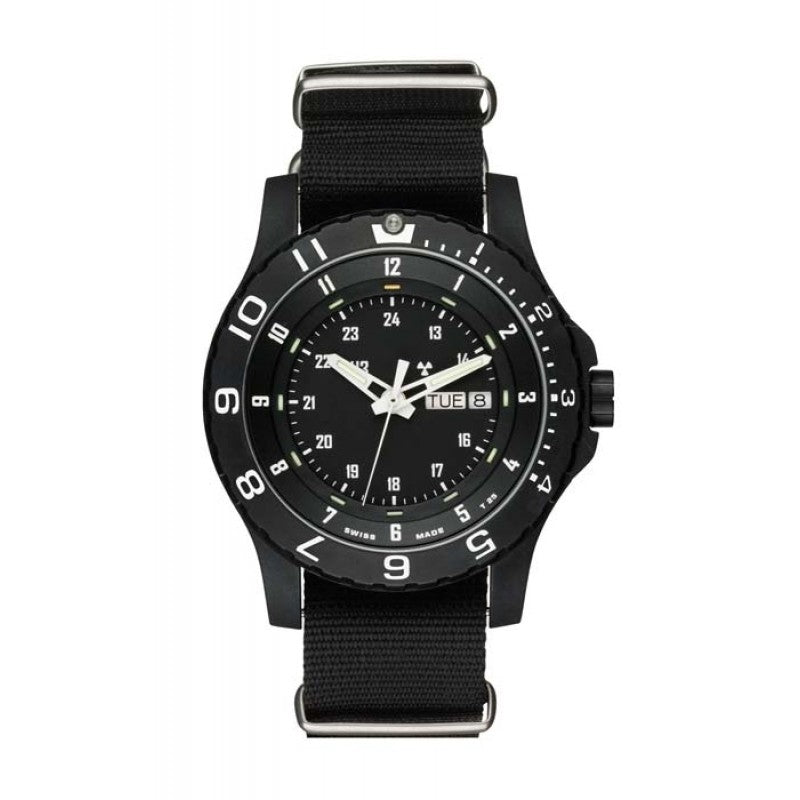 MIL-G Type 6 Watch P6600 .41F.13.01 (100072)
SKU: TR008590300
---
Traser P6600 Type 6 MIL-G (100072)
The all new TRASER P600 Type 6 MIL-G is the very first military grade watch to meet and surpass the newly established requirements of a MIL-G-SPEC Watch. The P6600 is highly stable and shock resistent, with greatly improved water resistance.
What makes the new P6600 MIL-G so very different from all other military grade watches is the unique, lightweight double case construction, with an all steel case housed in a lightweight carbon-fiberglass outer shell.
Of course the new Traser P6600 MIL-G Watch has Traser's famed Trigalight Tritium Gas Tube Illumination system, providing the best readability in all lighting situations. The watch is also water resistant to 600 feet (200 meters) and has the improved K1 Hardened Mineral Glass Crystal for improved strength and scratch resistance.
Choose options