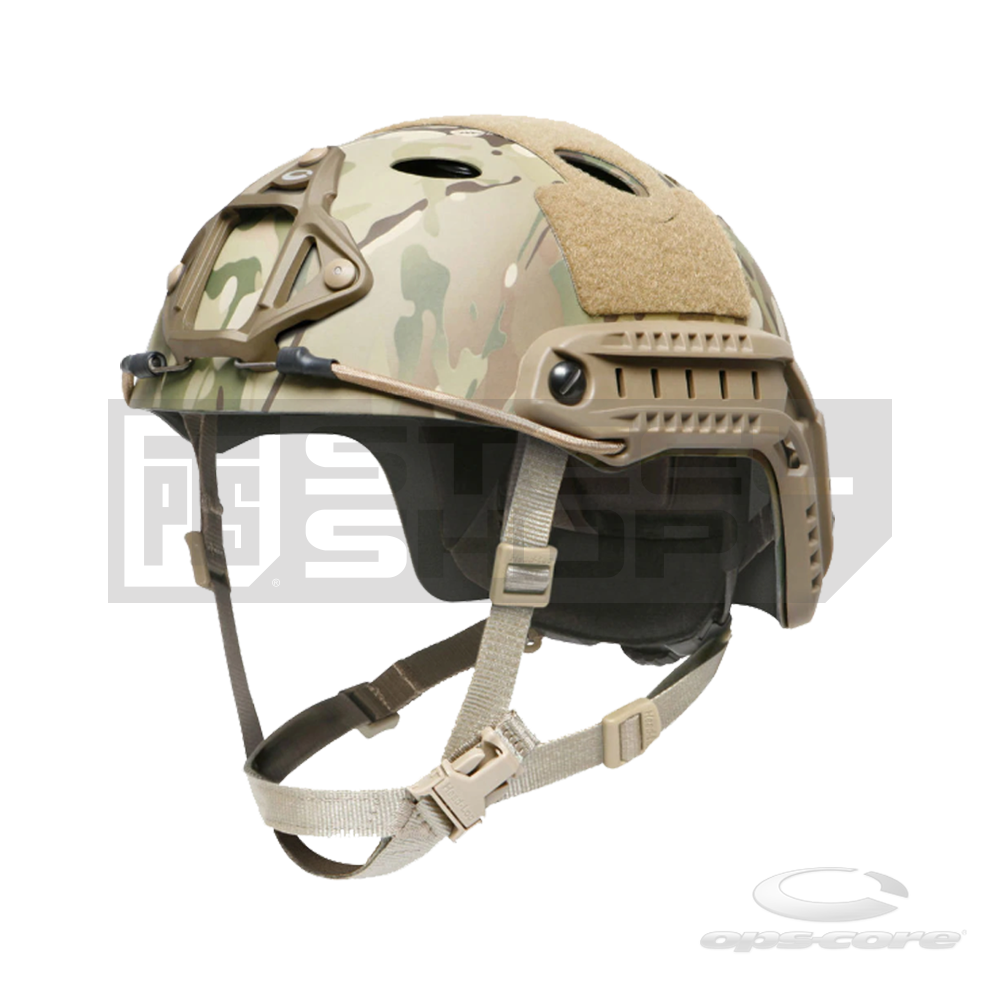 Fast Carbon High Cut Helmet
SKU: OC012153307
---
Features & Specifications
High cut, lightweight, non-ballistic shell features a hybrid design of unidirectional and woven composite carbon fibers.
Designed for less extreme environments, the durable carbon construction provides protection against blunt trauma, making it ideal for rugged training, recee and water operations, and fast roping.
Features an Ops-Core Skeleton Shroud for universal compatibility with most NVG mounts, 4-position Ops-Core ARC Rails and external VELCRO® brand loop.
Vent holes for increased ventilation and water drainage.
Available with one suspension/retention option.
Includes Ops-Core Helmet Bag.
Testing Standards*
Blunt Impact Protection: ‹150 G's at 10 ft⁄s per ACH CO/PD 05-04:2007

*Referenced testing standards may include blunt impact testing in hot, cold and ambient temperatures; compression resistance testing at various foot pounds and directions; environmental testing at low temperatures, high temperature, seawater immersion, corrosive resistance, and flame resistance.
Choose options