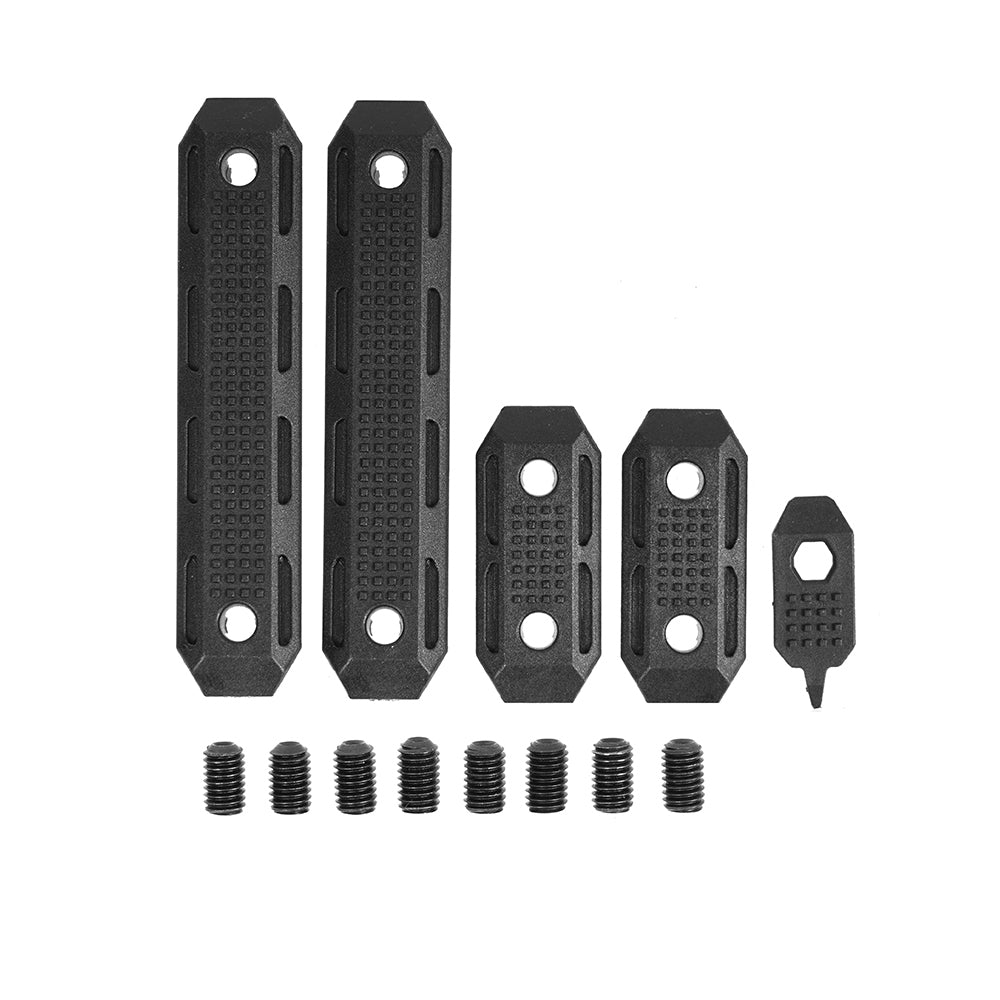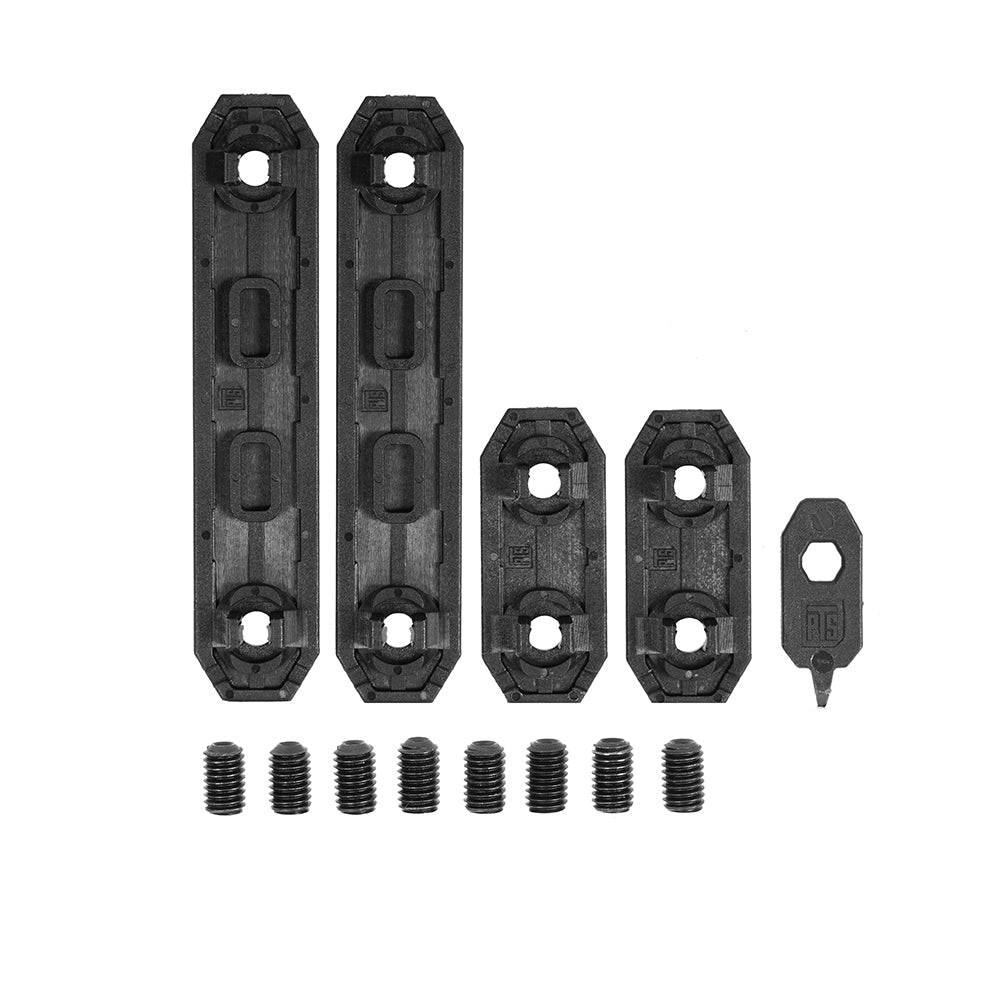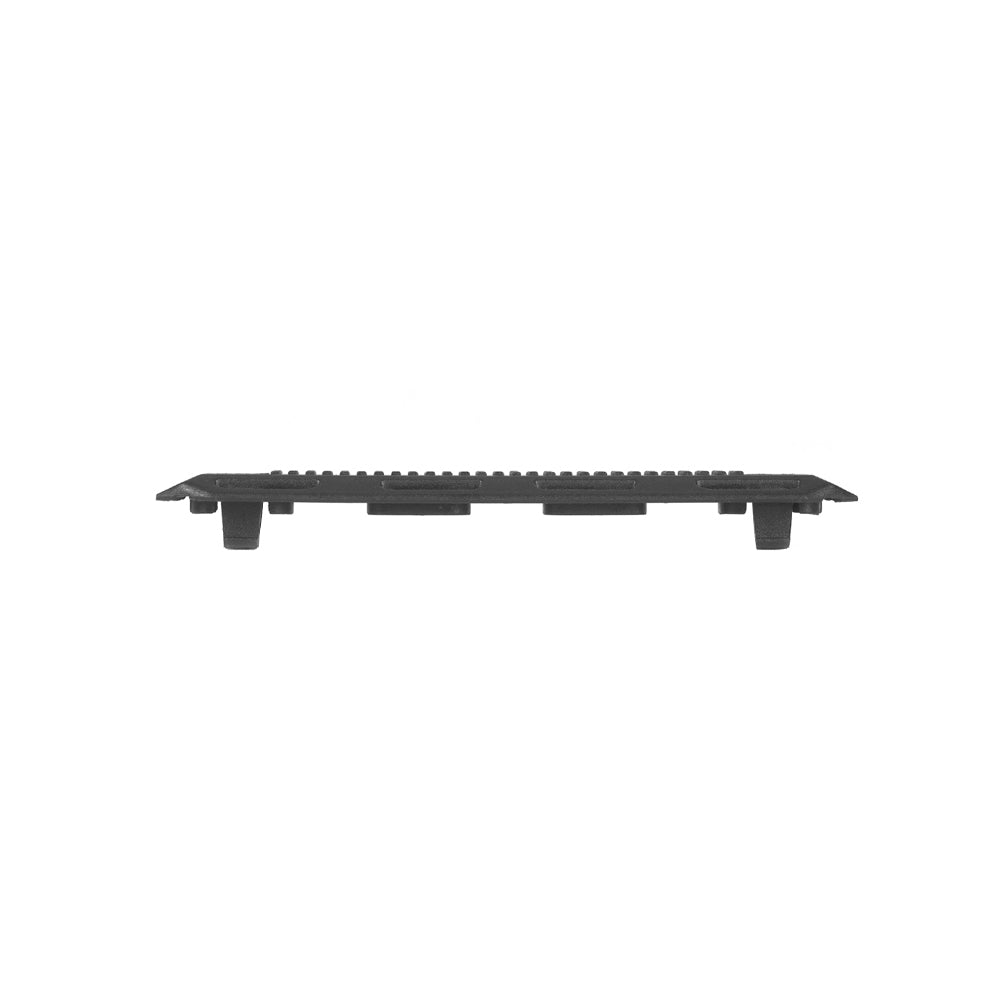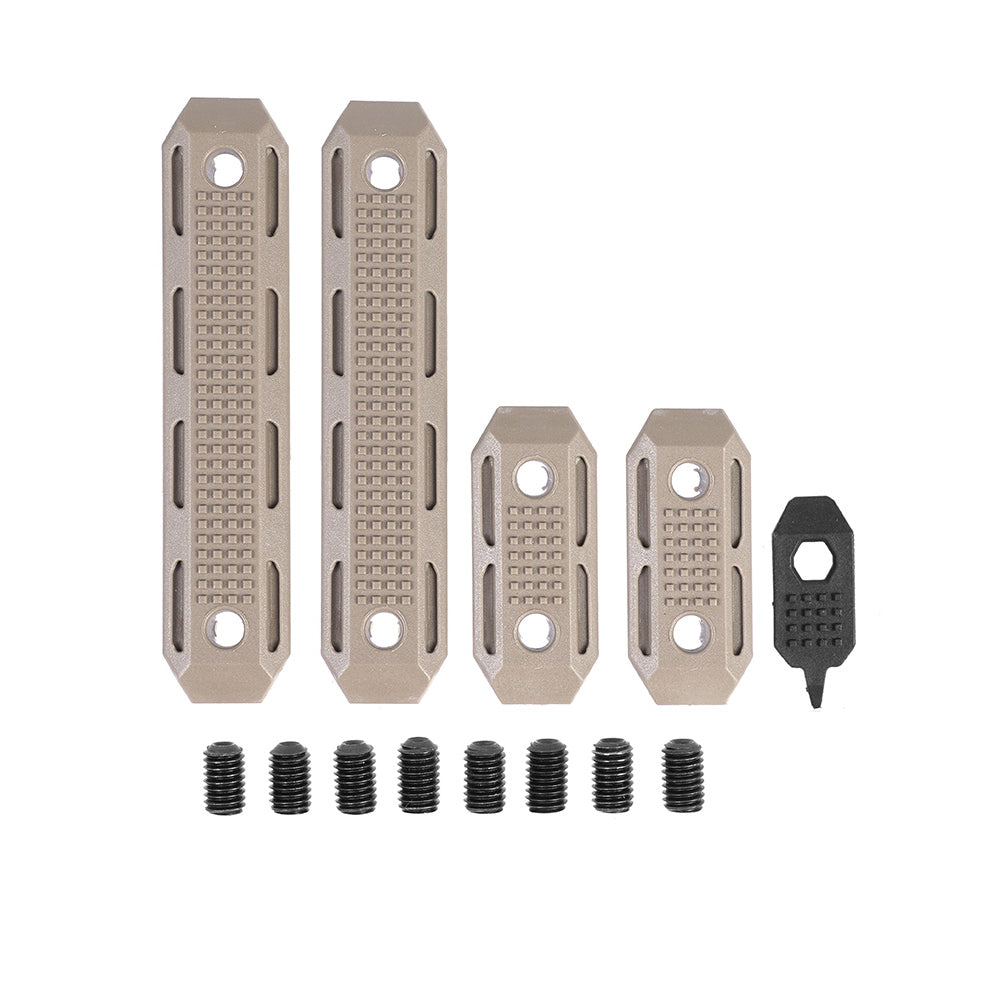 EP M-LOK Rail Cover Set
SKU: PT178450807
---
The PTS Enhanced Polymer M-LOK Rail Cover is a simple, low-profile, one-piece panel design that can be press fit into M-LOK rail slots and can directly fit onto most M-LOK aluminum hand guards. Each panel also has two set screws to further help securely lock the panel to the M-LOK rail slot. The panel is non-orientation specific which allows the user to mount them in either direction without affecting function. The unique flat design is compatible with the hand guard that have a wider and flatter profile. The EP dot pattern texture on the cover provides better traction and additional grip.
Each pack includes four (2 short & 2 Long) M-LOK covers and also includes an EP Mini Tool which can be used to assist in peeling off the rail cover more easily. The other side of the tool can be used as a flat head screwdriver.
Feature & Specification:

Compatibility M-LOK Mounting Hand Guard
Material: High Strength Engineering Plastic
Color: Black, Dark Earth, Olive Drab
Weight: Total 9.6g (Long: 3.3g, Short: 1.5g)
Product Size: Long: 80(L) x 17(W) x 8(H) mm, Short: 40(L) x 17(W) x 8(H) mm
Disclaimer: This product is for airsoft, training, and simulation purposes only. Utilizing Airsoft products improperly, including in real firearm applications, are potentially dangerous and may cause serious injury. PTS will not accept any responsibility or liability for misuse of this product.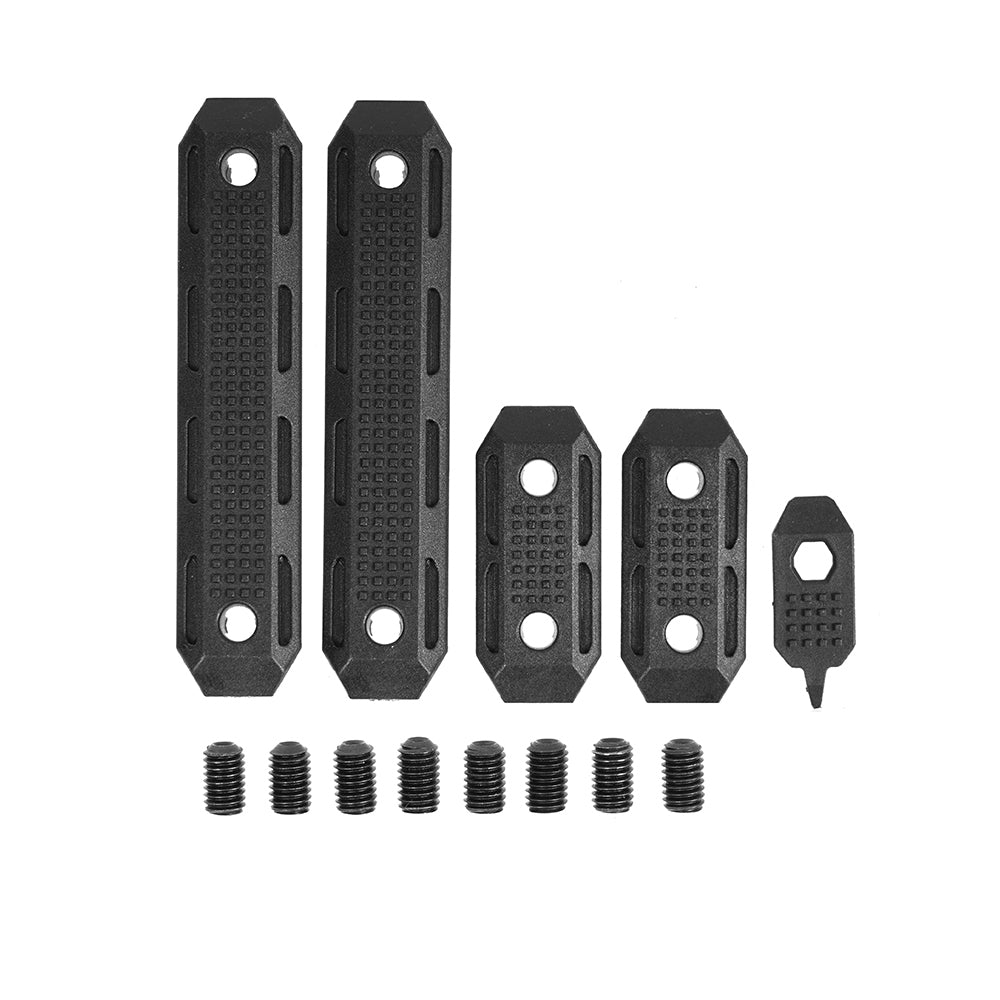 EP M-LOK Rail Cover Set
Sale price

$12.29 USD
Regular price
Choose options