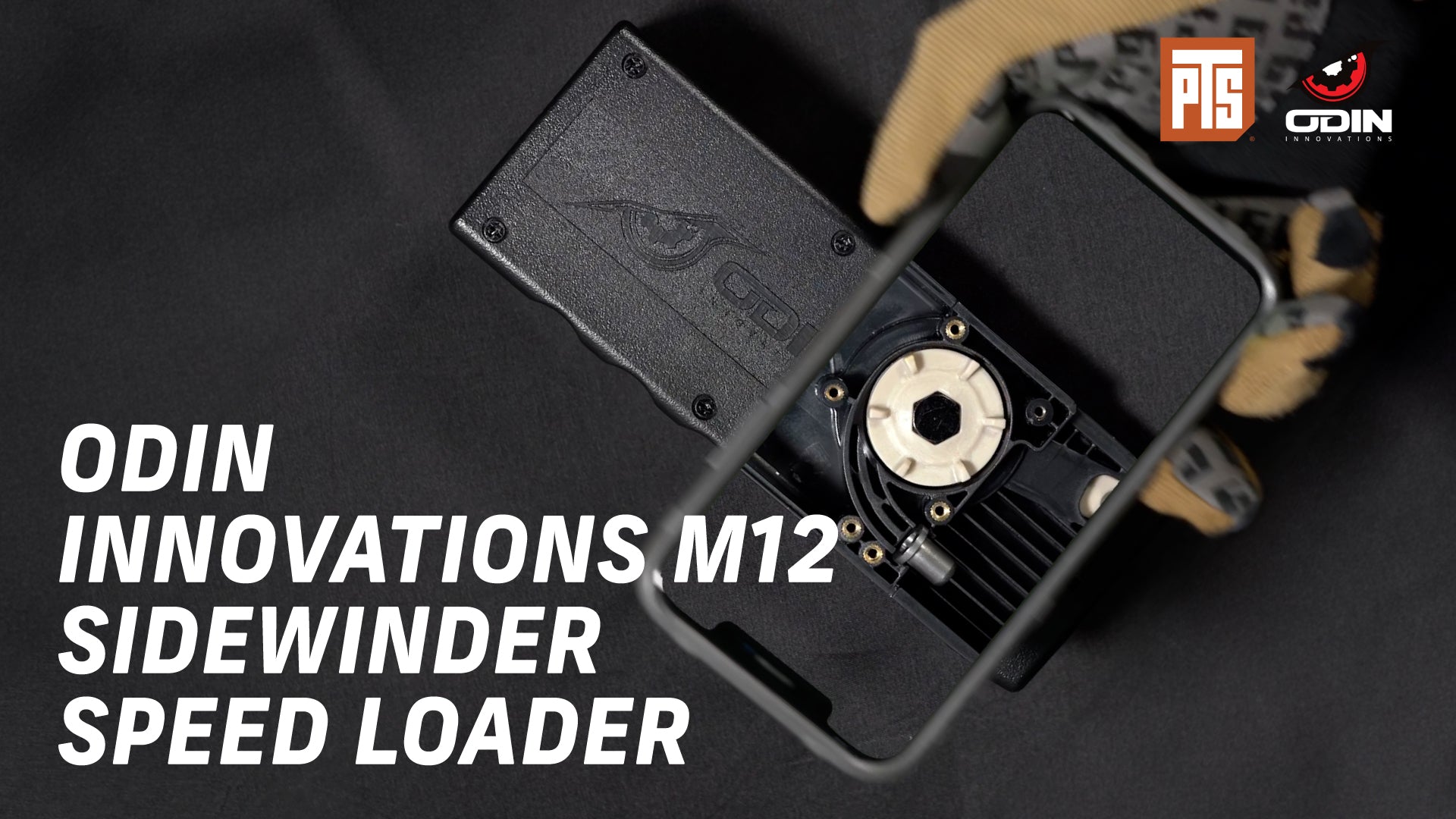 全新 Odin M12 BB 入彈器: 增強你的模擬體驗 終極彈夾裝填解決方案
✅ 全新Odin M12 BB 入彈器✅
增強你的模擬體驗
終極彈夾裝填解決方案
The Ultimate Mag Loading Solution
Enhance Your Airsoft Experience with the Odin M12 BB Loader
---
introduce the latest innovation in airsoft accessories
你是否厭倦了那些常常卡殼並且拖慢你的戰地模擬遊戲進程的傳統BB裝填器?
別擔心!
我們非常高興向你介紹最新的創新配件 — Odin M12 BB 入彈器。
PTS版本設計的新版本憑藉其增強的內部部件,
該入彈器為你的彈夾裝填帶來了徹底的變革。
告別煩惱,擁抱高效!
Are you tired of struggling with traditional BB loaders that often jam and slow down your airsoft gameplay? Look no further! We're thrilled to introduce the latest innovation in airsoft accessories: the Odin M12 BB Sidewinder. With its enhanced internal parts and a new version specifically designed for the PTS version, this loader revolutionizes the way you load your magazines. Say goodbye to frustration and hello to efficiency!
Understanding Your Needs: 1 sec is everything
想像一下,當你在戰場上時,心臟急速跳動,腎上腺素激增,為一場激烈的戰地模擬對抗做好準備。每一秒都至關重要,你最不想遇到的問題就是一個出故障的BB入彈器拖慢你的速度。而這時,Odin M12 BB入彈器應運而生,解救你於危難之中。
這款革命性的入彈器擁有一系列增強的內部部件,確保順暢的操作並消除卡殼的風險。告別那些由於不可靠入彈器而帶來的令人沮喪的遊戲中斷。有了
Odin M12
,你可以快速而輕鬆地裝填你的彈夾,讓你能夠專注於遊戲,保持狀態。
Imagine yourself on the battlefield, heart pounding with adrenaline as you prepare for an intense airsoft skirmish. Every moment counts, and the last thing you need is a malfunctioning BB loader slowing you down. But fear not, because the Odin M12 BB Sidewinder is here to save the day.
This revolutionary loader boasts a host of internal enhancements that ensure smooth operation and eliminate the risk of jamming. Say farewell to those frustrating mid-game interruptions caused by unreliable loaders. With the Odin M12, you can reload your
magazines
quickly and effortlessly, allowing you to maintain your focus and stay in the game.
獨有金屬無內膠圈入彈咀,唯獨在 PTS 售賣版本!
Introducing PTS Version: O-Ring Less Nozzle
Odin M12 BB 入彈器代表了戰地模擬配件領域的一次革命性變革。其增強的內部部件保證了無憂的裝填體驗,而
無內膠圈的金屬入彈咀
版本則專為PTS版本用戶設計,提供了無與倫比的耐用性和可靠性。立即升級你的戰地模擬裝備,親自感受其中的差異。告別傳統的BB 入彈器,擁抱Odin M12 BB入彈器的尖端技術。
以速度、精準度和內心的平靜在戰場上主宰一切。抓住這個卓越配件,將你的戰地模擬遊戲推向新的高度!
And that's not all! For those who own the PTS version, we have an exclusive treat in store for you. The O-Ring less metal nozzle version of the Odin M12 BB Sidewinder is specifically engineered to endure the most demanding airsoft battles. No longer will you have to worry about brittle plastic parts or fragile mechanisms. This version is designed to withstand the test of time, ensuring a reliable companion that will last through countless skirmishes.
The Odin M12 BB Sidewinder represents a paradigm shift in the world of airsoft accessories. Its enhanced internal parts guarantee a hassle-free loading experience, while the less o-ring metal nozzle version caters specifically to PTS owners, offering unmatched durability and reliability. Upgrade your airsoft gear today and witness the difference for yourself. Bid farewell to traditional BB loaders and embrace the cutting-edge technology of the Odin M12 BB Sidewinder. Dominate the battlefield with speed, precision, and peace of mind. Get your hands on this exceptional accessory and elevate your airsoft game to new heights!
✅ 選擇完美的槍帶 ✅單點式與雙點式槍帶 ✅ Choosing the Perfect Sling ✅Single-Point vs. Two-Point Slings enhances your shooting experience and weapon control 提升射擊體驗和武器控制能力 當談到優化射擊體驗和增強武器控制時,可靠的槍帶是一個不可或缺的配件。單點式...
Read more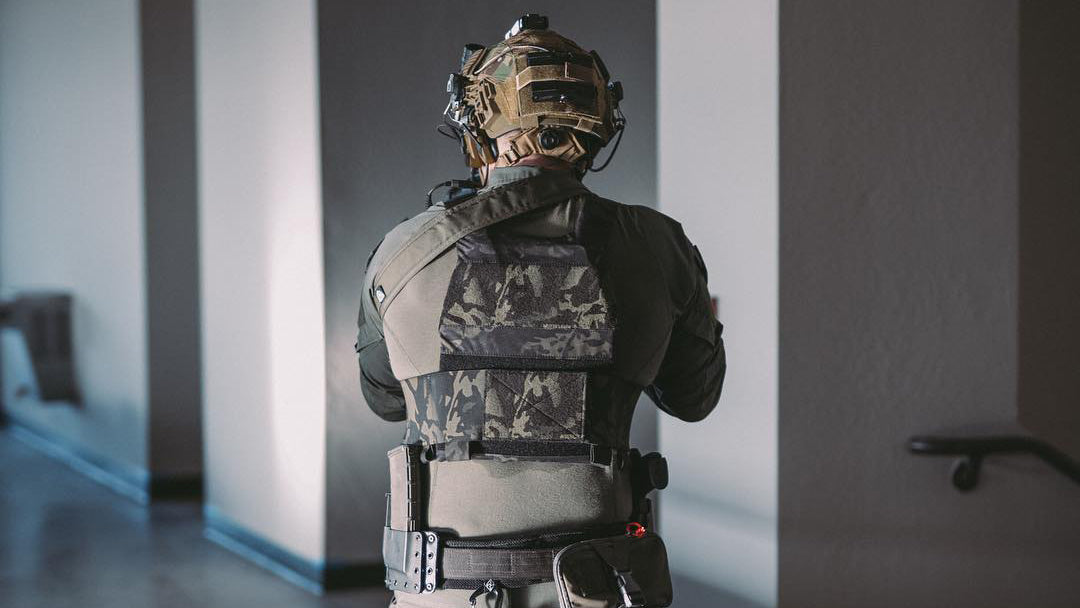 黑色多地形迷彩的戰術多功能性:在不同情況下選擇理想顏色 The Tactical Versatility of Multicam Black: Choosing the Perfect Color for Different Situations Choosing the Perfect Color for Different Situations 在戰術裝備領域,顏色在功能和美觀...
Read more