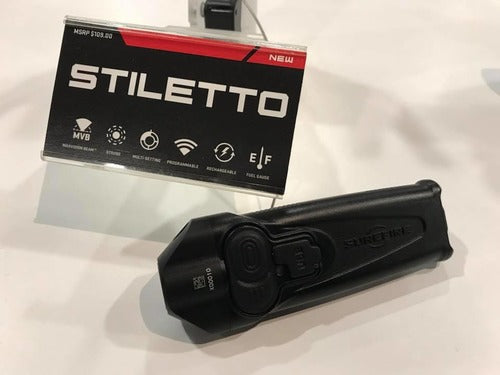 SHOT Show 2018 : SureFire Stiletto
The new Stiletto from SureFire is a handheld light with a belt clip so that it can be carried like a knife.
Offering up to 700 lumens via a MaxVision beam, it features a tail cap button as well as a button at the top.
The rechargeable light is programmable and offers a strobe function.
==================================================================================================================================
今日再同大家講下最新Surefire 電筒啦!今年Surefire技術大突破,所有燈頭都有更新
🤩
🤩
🤩再加上近年開發更多EDC 系列電筒,令平時怕黑嘅小編都可以帶一枝Surefire 旁身!
SurefireStiletto
一枝薄而長嘅手電筒。跟Sidekick一樣都是用USB充電,令你可以隨時隨地用USB充滿你的口袋電筒!