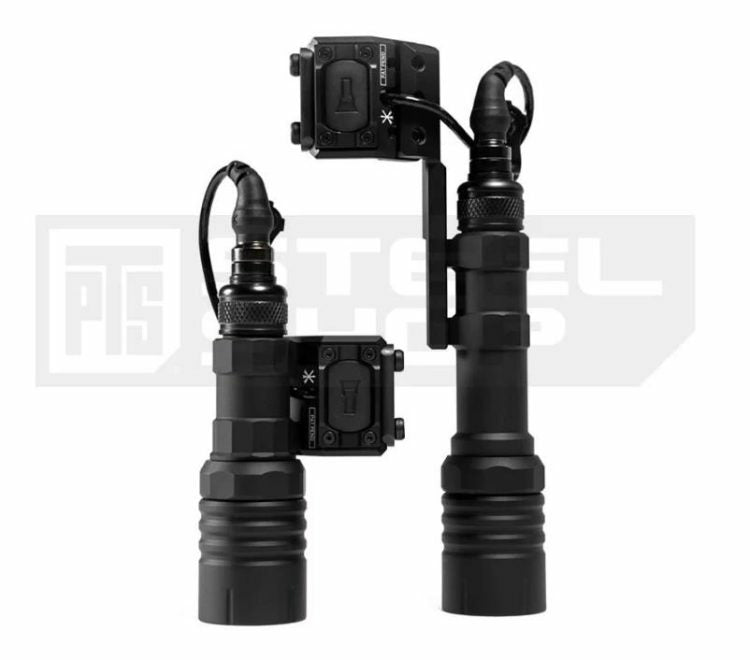 Modlite ModButton | Sharing from AMNB
The right tool for your SureFire Weaponlight
The good people over at PTS Steel Shop are known for their talent to handpick the right gear for the shop. So is the latest product add from Unity Tactical / Modlite. The ModButton! Get to know the features and why you should add this button to your rifle as well.
ModButton is an integrated momentary only switch and offset Scout mount design providing a simple clean mount in one convenient package. Developed out of a need to conserve rail space and also deliver a switch which could handle the power needs of modern lights we worked with our partner Unity Tactical to help us produce a small switch and mount solution that would be backwardly compatible with the Surefire® light ecosystem.
ModButton utilizes a patented Unity Tactical design which supports power delivery needed by the next generation of high output weapon lights. A Unity built Surefire® compatible lead allows ModButton to be backwardly compatible with all Surefire®, Arisaka and Modlite Scout bodies as well as Surefire UE and DS00 tail caps. If constant on is a requirement we recommend using a SF DS00 tail cap.
ModButton is waterproof to 1 meter for 30 minutes and features more durable buttons than many competing pressure switches on the market. The offset mount will allow any Scout type mounting system to be used.
Additionally, ModButton is compatible with the Unity FUSION LightWing adapter which is designed to extend the light out to clear lasers or help push the light out in order to help reduce or eliminate shadow from suppressors.
ModButton Lite is a smaller lighter weight cousin to the original ModButton. If you want to learn more about this little guy, you can read about it here!
Chris | AMNB, 2021