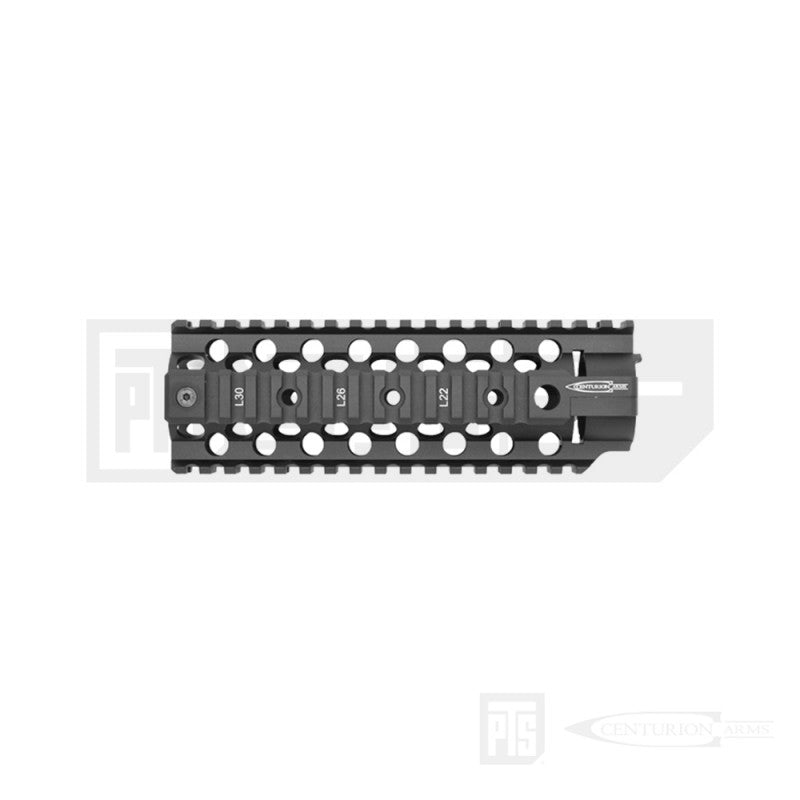 C4 Rail 7"
SKU: CA001490307
---
CENTURION ARMS is founded and owned by Monty LeClair, a combat experienced active duty Navy SEAL sniper who has served on multiple SEAL Teams and is currently the Chief at the US Navy SEAL Sniper School.
This airsoft product is manufactured under authorized Centurion Arms® license. Centurion Arms® logo and associated brand names are trademarks of Centurion Arms, LLC in the United States and/or other countries.
Compatibility: G&P M4 (AEG, GBB), KWA M4 (AEG, GBB, ERG), Systema M4

Centurion Arms C4 Rail System 7in
AR15 lightweight Rail System - 7 Inch
Clamps onto standard AR15 barrel nuts
Features 2 built in QD sling swivel sockets
Free float rail system to enhance accuracy
Carbine length gas system
185x62x54mm (without packaging) -
Includes low profile gas block and gas tube -
200g approx
6061 T6 Aluminium
Available in Black
Disclaimer:The PTS Centurion Arms C4 Rail is a licensed airsoft replica, designed for training and simulation use only. This product is for airsoft use only and is not designed to function on any real firearm. PTS Syndicate is not liable for any misuse or abuse of this product.
Choose options